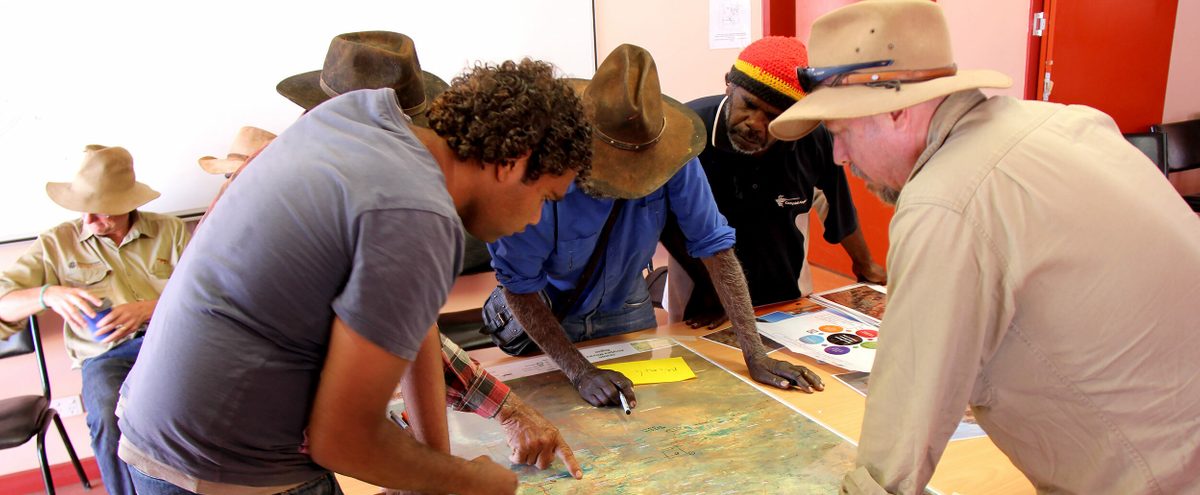 Employment and training
The Alinytjara Wilurara Landscape Board is committed to increasing Aboriginal employment, training and engagement outcomes within our programs.
To better engage Anangu community members in work on Country in the AW region, the Board:
contributes to the economic development of the communities we work in and, whenever possible, uses local resources
provides skills development through training and mentoring, where/if capacity is limited
supports land management work by overseeing contract-based employment.
Employment
The Board is currently reviewing the Employment, Training and Procurement Strategy that directly links pathways toward employment for Aboriginal people.
Training
The AW team has delivered numerous training activities for people across the AW region:
workplace health and safety
survey techniques
pitfall trap training
safe handling of chemicals
water testing
four-wheel-driving
volunteering
central Australian wetland survey procedure
digital story telling
pre-employment
cyber tracker
We also:
support community members and Aboriginal staff to attend appropriate conferences, workshops and other training opportunities
provide opportunities for young Aboriginal people through Aboriginal Traineeship Program
host visitor groups
host work experience students.
Associated articles