Test now for soil problems
News release
08 October 2020
The Hills and Fleurieu Landscape Board is measuring and promoting soil health as part of the Australian Government's National Landcare Program.
Soil health is closely linked to productivity of crops and pastures, and problems such as acidity, low fertility, compaction or waterlogging can reduce productivity, cause weed issues, and lead to nutritional problems in stock, according to Rebecca Tonkin, Sustainable Agriculture Officer with the Hills and Fleurieu Landscape Board.
"Soil tests and on-site measurements may be needed to monitor soil health," she said.
A limited number of free soil tests including a report are now available for landowners in some parts of the Hills and Fleurieu Landscape Board and lower parts of the Northern and Yorke Landscape Board - see end of story for details.
Ms Tonkin said signs that soil problems might be limiting production include early running to seed or drying of plants; poor resilience to sudden warm weather; reduced response to fertilisers; yellow or patchy plant growth; dry patches (water repellence); waterlogging; limp or wilted looking plants despite watering; colour changes in plant leaves – may indicate nutrient deficiency; and weeds dominating pastures or crops.
Some weeds point to specific soil problems, for example, sorrel (Rumex acetosella), fog grass (Holcus lanatus) and Guildford grass (Romulea rosea) all prefer acid soils.
In cropping systems, signs of acidity include poor production from acid-sensitive crops such as lentils or barley, increased incidence of annual rye-grass, and possibly reduced effectiveness of some herbicides. Legumes such as peas, beans, lentils or chick-peas may have reduced nodulation of rhizobia.
Digging the soil is a good way to check for problems and possibly identify the cause. The soil pH can be tested using a home test kit on the different soil layers – 0-5 cm, 5-10 cm, 10-20 cm. Plant roots should appear healthy – roots that show blackened patches, are short and stubby, or that stop early in the soil profile are a sign that something is wrong. Poor root growth may be due to compaction, waterlogging, wrong pH, toxic levels of minerals such as Boron in the soil, or disease.
To pinpoint the problem, dig into the soil and observe the roots. This may help pinpoint the problem and decide if further testing or treatment is necessary.
On a larger scale, satellite imagery of crop or pasture growth can reveal changes due to soil type and health.
Yield maps from crops can also be useful. These should always be ground-truthed to determine what the causes are. Note – some crops/pastures may be uniform in appearance, but still have soil issues that affect the whole area evenly. The clues to soil health problems are often more difficult to see, with gradual lower production and a slow decline in response to fertiliser.
To find out if free soils tests are provided in your area, and to learn more about soil acidity and soil health, please contact Rebecca Tonkin, Hills and Fleurieu Landscape Board Rebecca.tonkin@sa.gov.au
Image: weeds typical of acidic soils include fog grass and sorrel.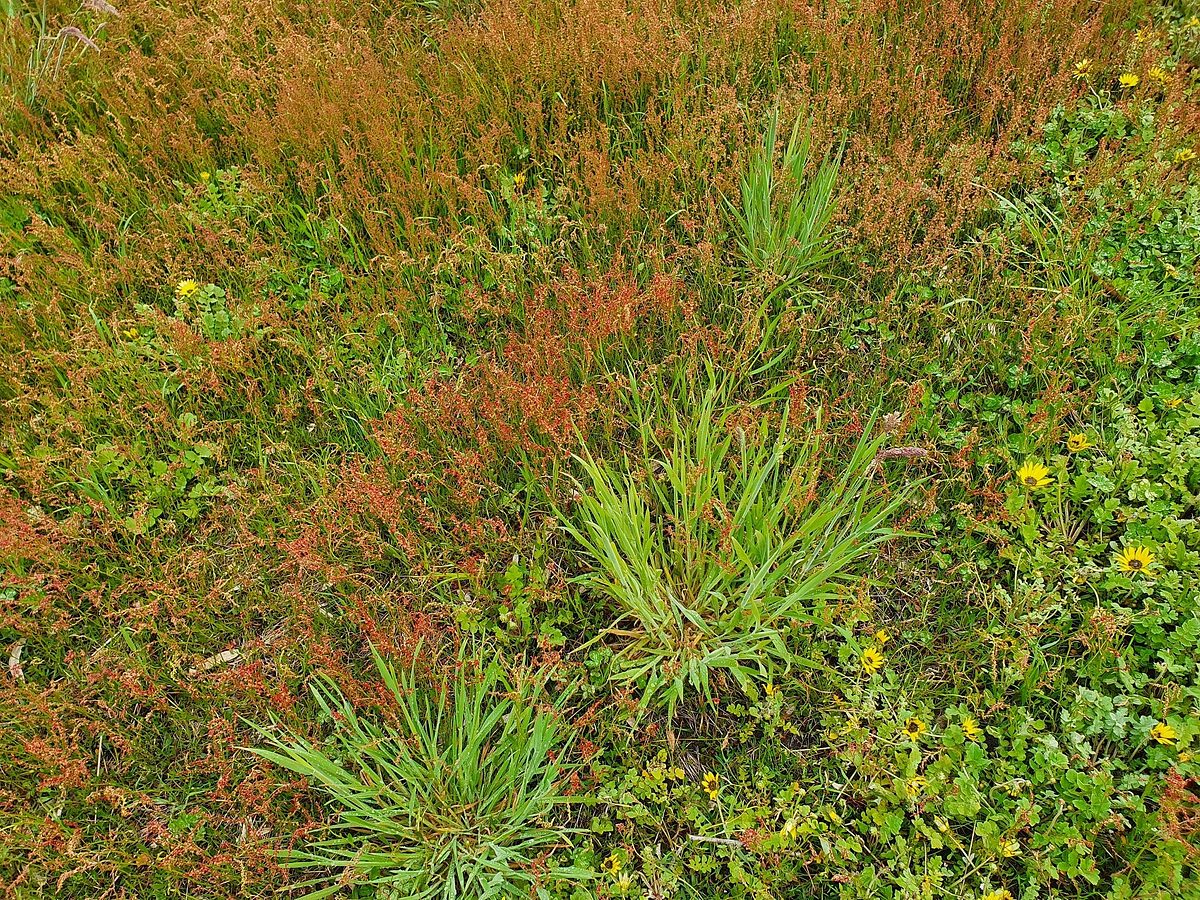 More information
Communications Coordinator
0417975597