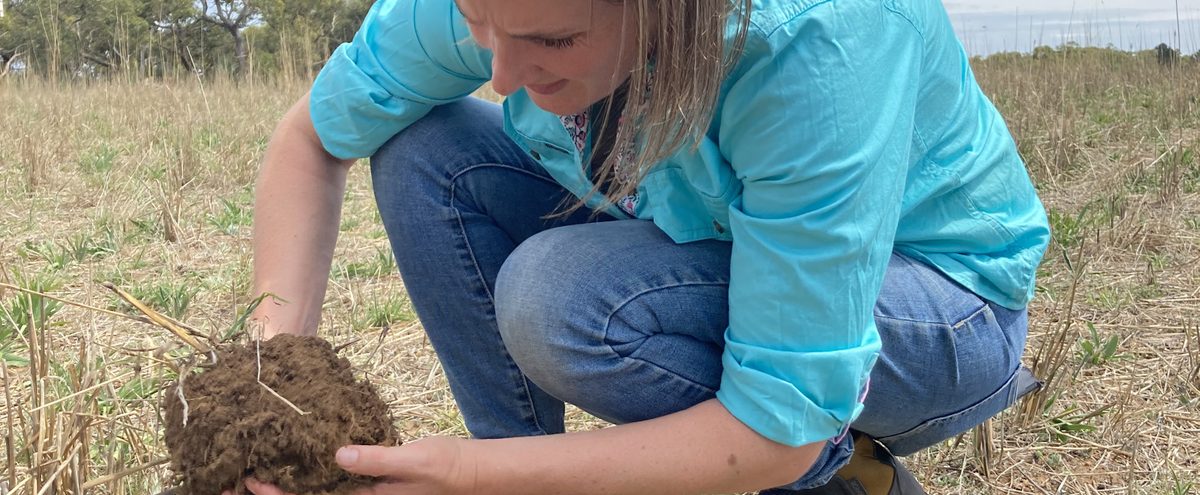 Get down and dirty and test your soil
With fertiliser prices remaining high, now is NOT the time to be guessing what product you should be ordering and what rate you will be applying it.
A soil test will let you know your soils nutrient levels (and for most of KI the key ones are phosphorus, potassium, sulphur and pH), and then you can adjust your fertiliser or lime rates accordingly.
Soil test kits are available from the Department of Primary Industries and Regions (PIRSA) Office, Dauncey Street, Kingscote, phone +61 08 8553 4999. There are four test options:
1. General Soil Test — $49/sample
pH: helps you work out if you need to lime
phosphorus
potassium
sulphur: helps you work out how much and what type of fertiliser to apply
organic carbon
free lime
texture: gives you information on the general health and type of soil
salinity.
2. Comprehensive Soil Test — $96/sample
all of the information you get in the General Soil Test
tests for 11 trace elements
Remember that leaf tissue tests which are taken during the growing season are the most accurate way to check for trace element deficiencies.
3. pH only — $18/sample
a simple test to see if you need to lime or not.
4. pH + Aluminium — $54/sample
a useful test to see if low pH is causing aluminium toxicity
high levels of aluminium will affect root growth and overall plant performance.
Results come with a personalised interpretation and are usually available within two weeks.
Freebies!
Don't have time to do the sampling or not quite sure how to do it? Be one of the first 10 to register with the PIRSA Kingscote Office and we will come out and do the sampling with (or for) you.
Sub soil acidity is a major issue on KI and can severally impact crop and pasture growth. 40 FREE sub-soil pH tests are available. These tests are supported by the Kangaroo Island Landscape Board, through funding from the Australian Government's National Landcare Program.
Every person who picks up a soil test kit is also eligible to have up to three FREE soil pH tests.
Get in quick to grab yours before they run out!
Need a hand?
Contact the Kangaroo Island Landscape Board Soil Extension Officer or Regional Agricultural Landcare Facilitator to:
arrange a site visit
do visual soil analyses
undertake simple plant tissue testing
borrow soil monitoring equipment.
Visit the Kangaroo Island Landscape Board Officer at 35 Dauncey Street, Kingscote, SA 5223
Phone +61 08 8553 2476
More information
Soil Extension Officer
35 Dauncey Street, Kingscote SA 5223
+61 08 8553 2476