Our Regional Landscape Plan
Why do we have a regional landscape plan?
The Regional Landscape Plan 2021-2026, setting the five year direction of the Board, has been endorsed by the Minister for Environment and Water. The Landscape Plan was developed in consultation with the region and key stakeholders leading the community to work together to achieve impactful changes to landscape management to benefit the economic growth and productivity of local communities.
A Regional Landscape Plan guides natural resources management activities such as pest control, sharing groundwater, and soil and landscape management and guides the allocation of the regional landscape levy and water levy. The plan also enables the landscape board to leverage its levy funds to attract further investment from other sources, such as the Australian government.
The LC Landscape Board priorities that are the basis of the Regional Landscape Plan are -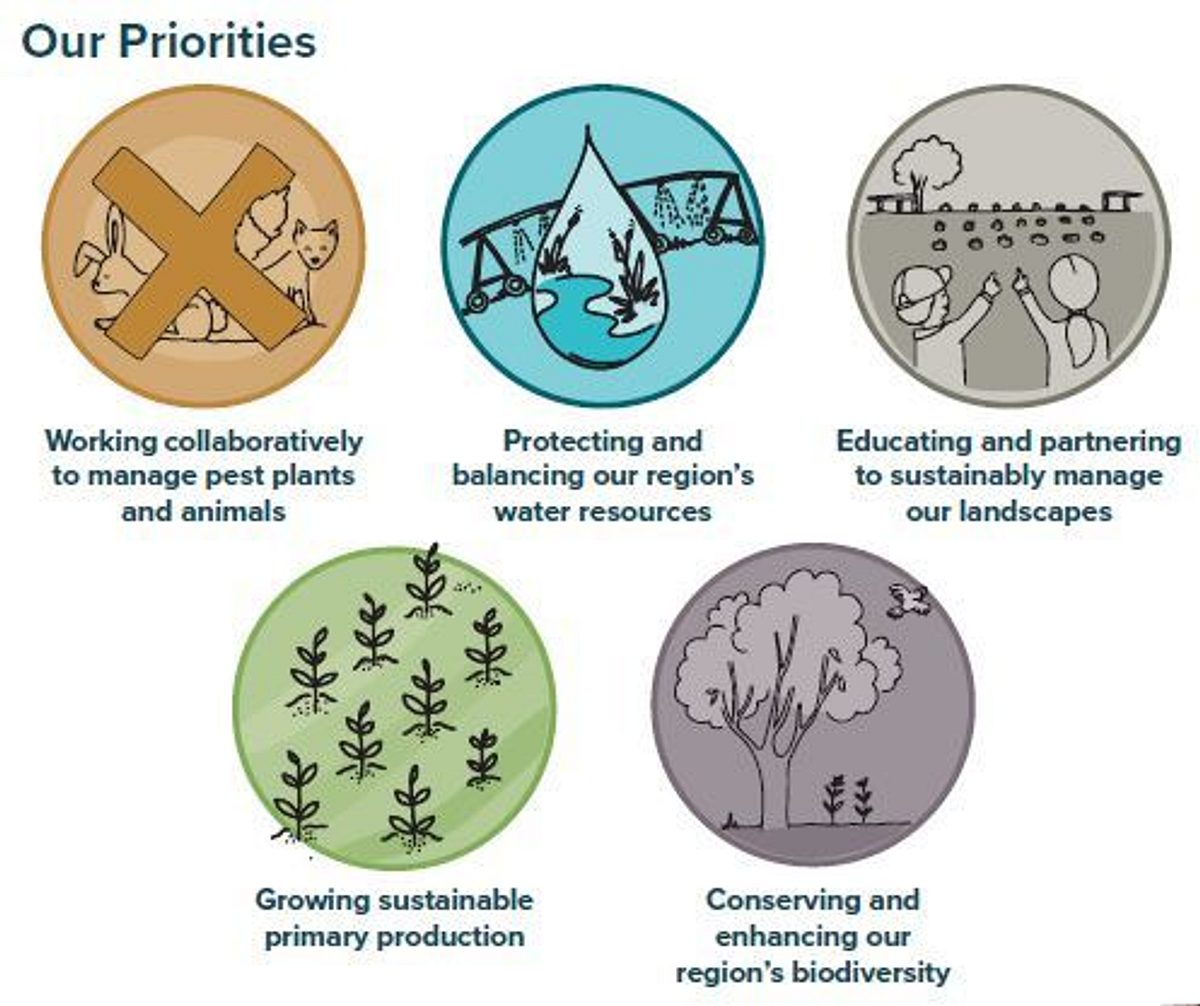 Eight focus areas that support these priorities are -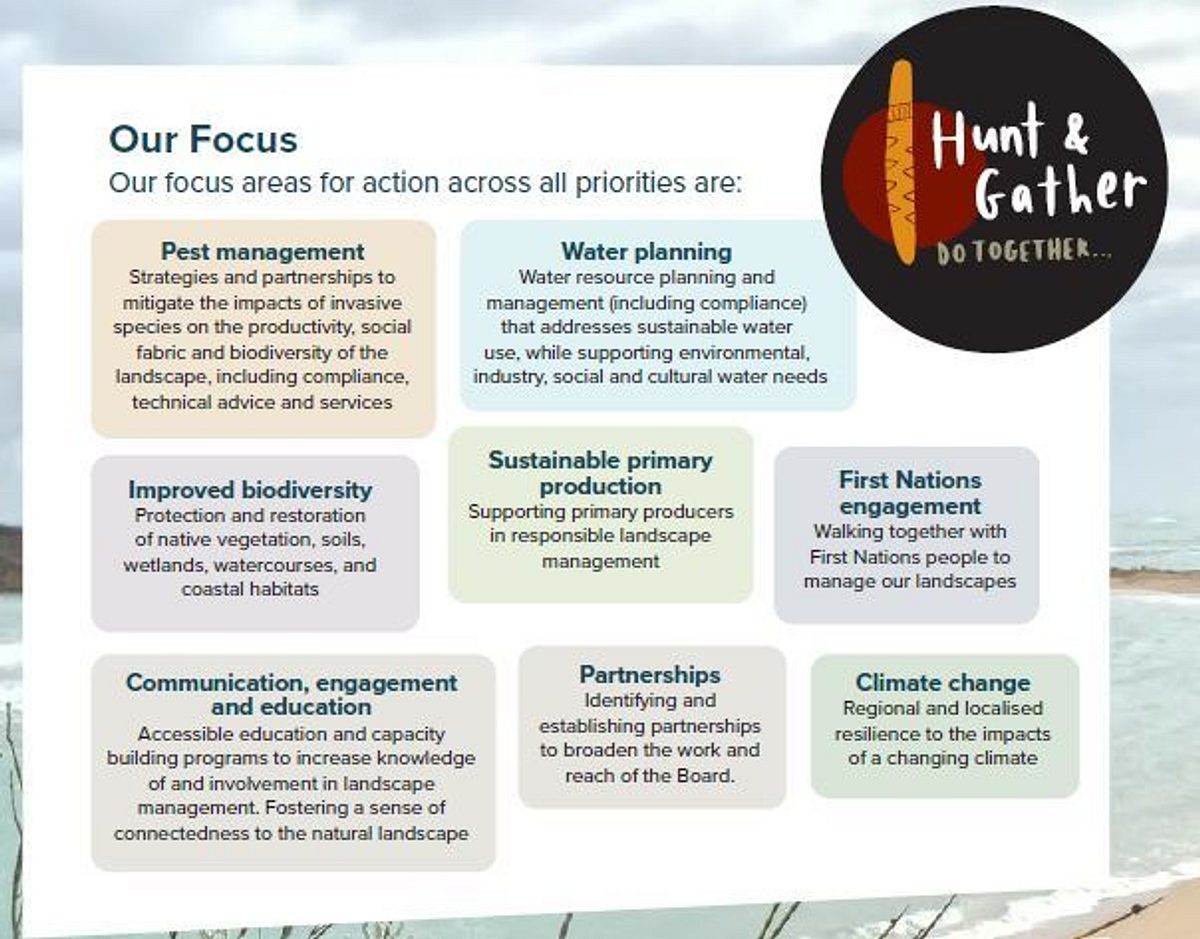 The Landscape Plan guides the Limestone Coast Landscape Board investment through an annual Business Plan that sets out how on-ground works and strategic activities will deliver on the board's priorities.
To view the approved 2021-2026 Landscape Plan click here
Our Annual Business Plan
To view the approved 2023/24 Business Plan click here
Other key plans for the Limestone Coast include: