Intensive Grazing and Grazing Livestock

Management practices that build soil organic carbon
Small changes in soil organic carbon can be made through pasture improvements including liming, sowing of more productive grass varieties and rotational grazing. Larger changes in soil organic carbon can be made with efficient irrigation and nutrient supply for improved pastures. However, total greenhouse gas emissions need to be considered as methane emissions from grazing ruminants, methane and nitrous oxide emissions for manure management and electricity emissions for supply of irrigation water can outweigh any soil organic carbon increase.
Practices that optimise your organic matter
Applying the following agronomic practices:
increasing the number of perennial plants to extend the plant matter production period as well as to increase root mass at depth
include a variety of plants (such as grasses, legumes, herbs and broad-leaf plants to encourage a diversity of root growth forms and microbial activity)
select species that invest more biomass into roots, combined with well-considered fertiliser regimes that encourage root-microbe associations
ensure pastures have adequate nutrition and soils are within a desirable pH range for plant growth
manage grazing pressure so that plant growth is stimulated and root exudates are produced.
Emissions profiles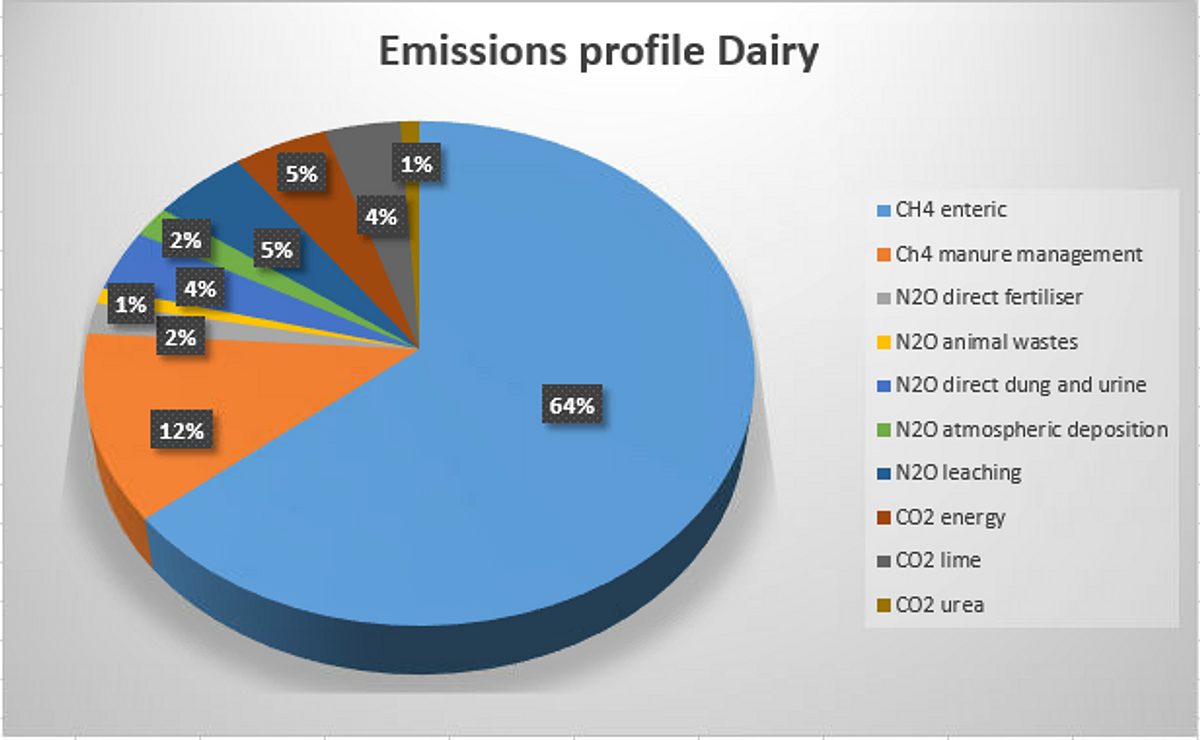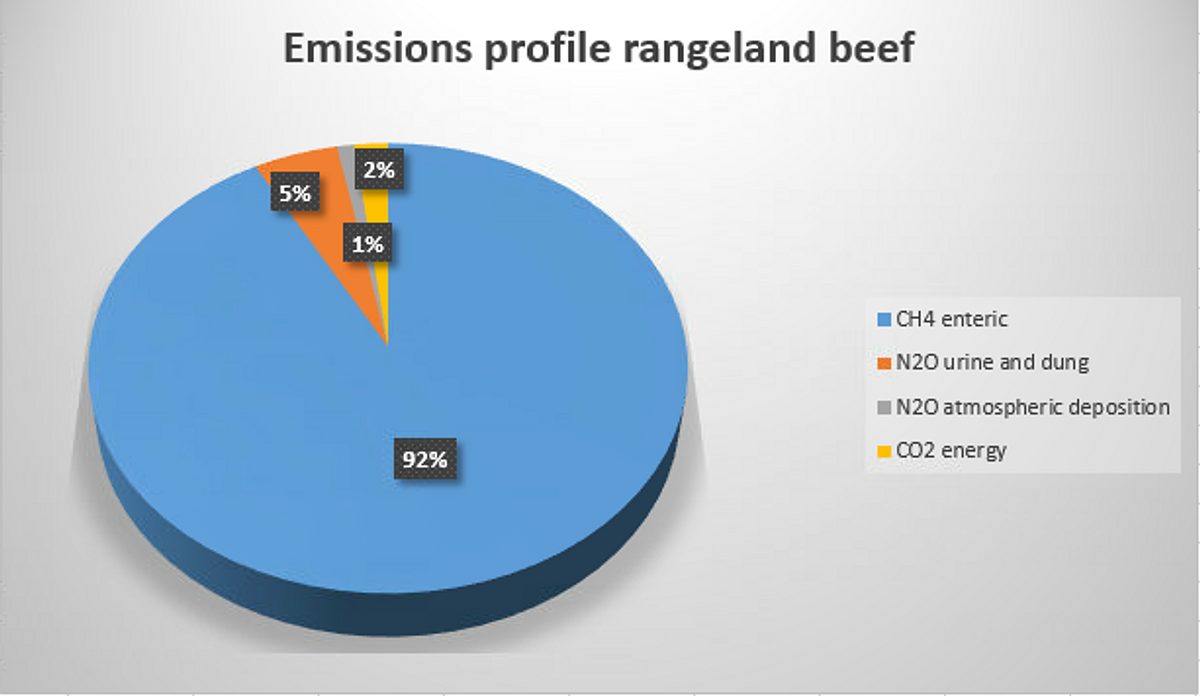 Methane is by far the predominant emission from grazing enterprises. An average 76% of a dairy farm's GHG emissions come from methane. The remaining 24% are from carbon dioxide and nitrous oxide emissions. An average 92% of a beef farm's GHG emissions come from methane. The remaining 8% are from carbon dioxide and nitrous oxide emissions.
Methane emissions reduction
There are three types of options for reducing methane emissions from enteric fermentation in livestock. They are:
animal management techniques:

animal breeding - selective breeding for lower methane producing animals
animal management - improve growth rates of juvenile animals, reducing age of first mating (beef, sheep), remove unproductive animals from the herd.

diet management:

include legumes and forage plants. Temperate legume species such as Lotus, Sulla, Crown Vetch, Serradella, Native species such as Eremophila glabra
improved forage digestibility - better pasture grazing management and concentrates
selective plant breeding for more balanced energy to protein ratio and a higher proportion of tannins
dietary supplements such as:

oils and tannins e.g. grape marc
essential oils such as Mootral and Agolin
lactic acid bacteria e.g. MYLO
nitrate (however at too high a dose, nitrate poisoning can occur)
3-NOP (3-nitooxypropanol branded as Bovaer by DSM) is currently available in Australia for feedlot cattle and will be available for grazing industries within the next couple of years and will cost approximately 30c per animal per day. In a trial by the University of New England where 3-NOP was combined with oil and fed to cattle they achieved a complete elimination of methane! Read more about 3-NOP at the MLA website here
Algae - Asparagopsis or Dictyota - still in trial phases, getting the correct dose rate is critical as there has been some evidence of rumen lesions as a result of consuming Asparagopsis.

rumen management:

Methane vaccine – under development
Early life programming - modifying gut microflora early in life.
Methane emissions from dairy effluent:
emissions avoidance - remove solids, treated aerobically
emissions destruction - covered effluent ponds, the biogas can be used to generate heat or be flared off to convert the methane to carbon dioxide.
Nitrous oxide emissions reduction
There are two management options for reducing nitrous oxide emissions:
animal management:

balancing energy: protein ratio to reduce nitrogen loss in urine
selective breeding to get more nitrogen into milk rather than urine
nitrification inhibitors, these are highly effective at reducing N2 losses but, at present, are not very cost effective
feeding tannins - redirects nitrogen from urine to dung where it is a more slow-release nitrogen

soil and fertiliser management:

strategic nitrogen fertiliser application (rate, source, timing).
use of specific fertiliser formulations:

urease inhibitors
controlled release fertilisers (polymer coating can contain micro plastics and have been banned in the EU, however biochar or natural wax could be an alternative)
nitrification inhibitors
New Zealand has developed Eco-N spray, it shows promising results but is not currently available.
Most of these options do cost more but may become more necessary to meet emissions reductions targets. In the not-too-distant future urea may be able to be sourced from suppliers who produce urea without fossil fuels by using renewable energy. This will reduce Scope 3 emissions.
Source: This information has been sourced from webinar presentations by Richard Eckard and Matthew Harrison
Opportunities to reduce emissions and sequester carbon for extensive grazing systems
energy use efficiency including fossil fuels and electricity
nitrogen use efficiency including the rate, source, timing, placement and formulation of applied nitrogen and use of legumes
livestock performance and numbers (including feed additives)
trees and revegetation
soils including increasing soil health and retention of organic matter
supply chain choices that utilise lower emission products
future transition to electric farm vehicles.