Let's chat bats
31 March 2023 until 31 March 2023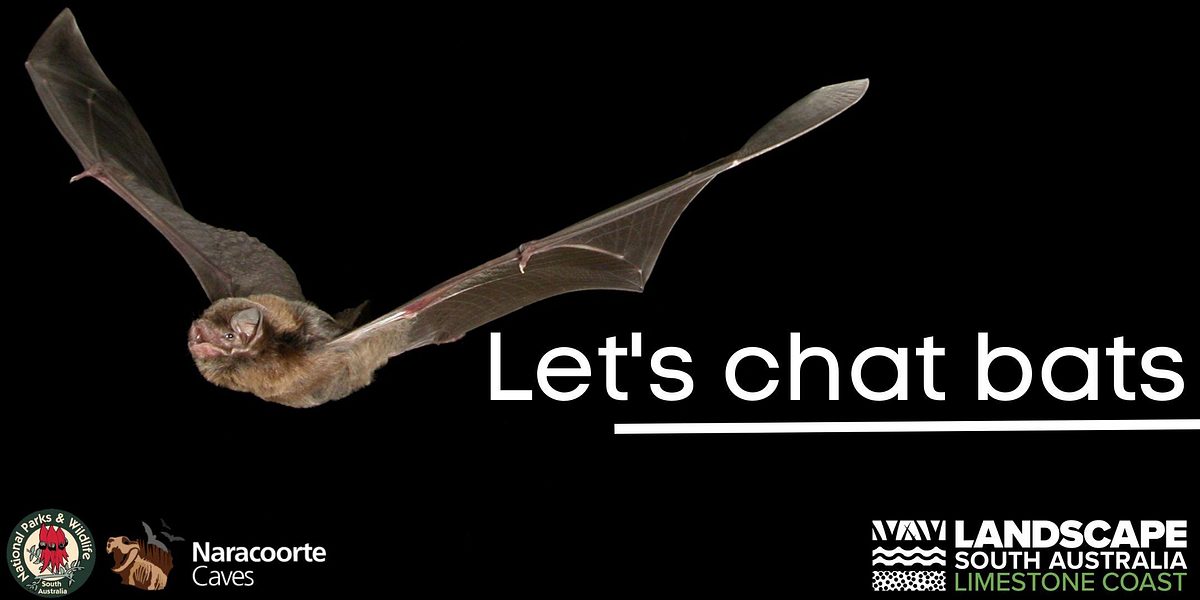 Come and join bat expert Nicola Bail and chat all things bats on Friday 31 March at Naracoorte Caves.
Let's chat bats will start at 5.30pm meeting at the Wonambi Fossil Centre, a discussion will be held in the Bat Observation Centre at 6.00pm and will provide the Limestone Coast community an opportunity to view the critically endangered Southern Bent-wing bat via infrared camera while learning some fascinating facts. The bats will embark on their nightly flight around twilight providing a spectacular sight in their natural habitat.
Come along to this free, family friendly event. Sausage sizzle provided.
Click here to register your attendance this event will book out!