SE Deer Group focus on foxes, deer and Malleefowl
News article
|
05 March 2021
SE Deer Group focus on foxes, deer and Malleefowl
Limestone Coast landholders managing feral deer on their properties attended a February workshop in Kingston to expand their knowledge of deer and fox impacts on Malleefowl, as well as fox control technology. Funded through a Nature Foundation SA Bushfire Recovery grant (post-Keilira fire) and Limestone Coast Landscape Board Grassroots grant, the funds are also contributing to a ground-based control program for feral deer.
Three significant fires during 2019/20 (Keilira, Bunbury and Messent) impacted on thousands of hectares of Malleefowl habitat. Protecting regenerating native vegetation from the grazing by deer and targeted fox control were key onground activities funded.
Bushfire impacting large areas of remnant vegetation which has little or no connectivity to nearby patches was also identified as a significant threat to the birds. It is thought that predation by foxes pose a threat to malleefowl populations and in some areas may be a significant contributor to the species' decline.
At the workshop Graeme Tonkin from the National Malleefowl Recovery Team gave an overview of Malleefowl ecology. He described how deer trample the enormous mounds the birds build to incubate their eggs. Some Limestone Coast landholders have successfully trialled simple enclosures to keep deer off mounds. About 3m in diameter and up to 1.2m above ground level the mound is tended by the male bird while the female feeds and lays between 15 and 25 eggs. Weighing in at 200g they are about 3 times the size of a domestic chicken egg. This is because the newly hatched chick is fully formed and will be completely independent as soon as it emerges.
VIDEO of a Chick emerging from a mound. Video Courtesy of Malleefowl Conservation Farm- WA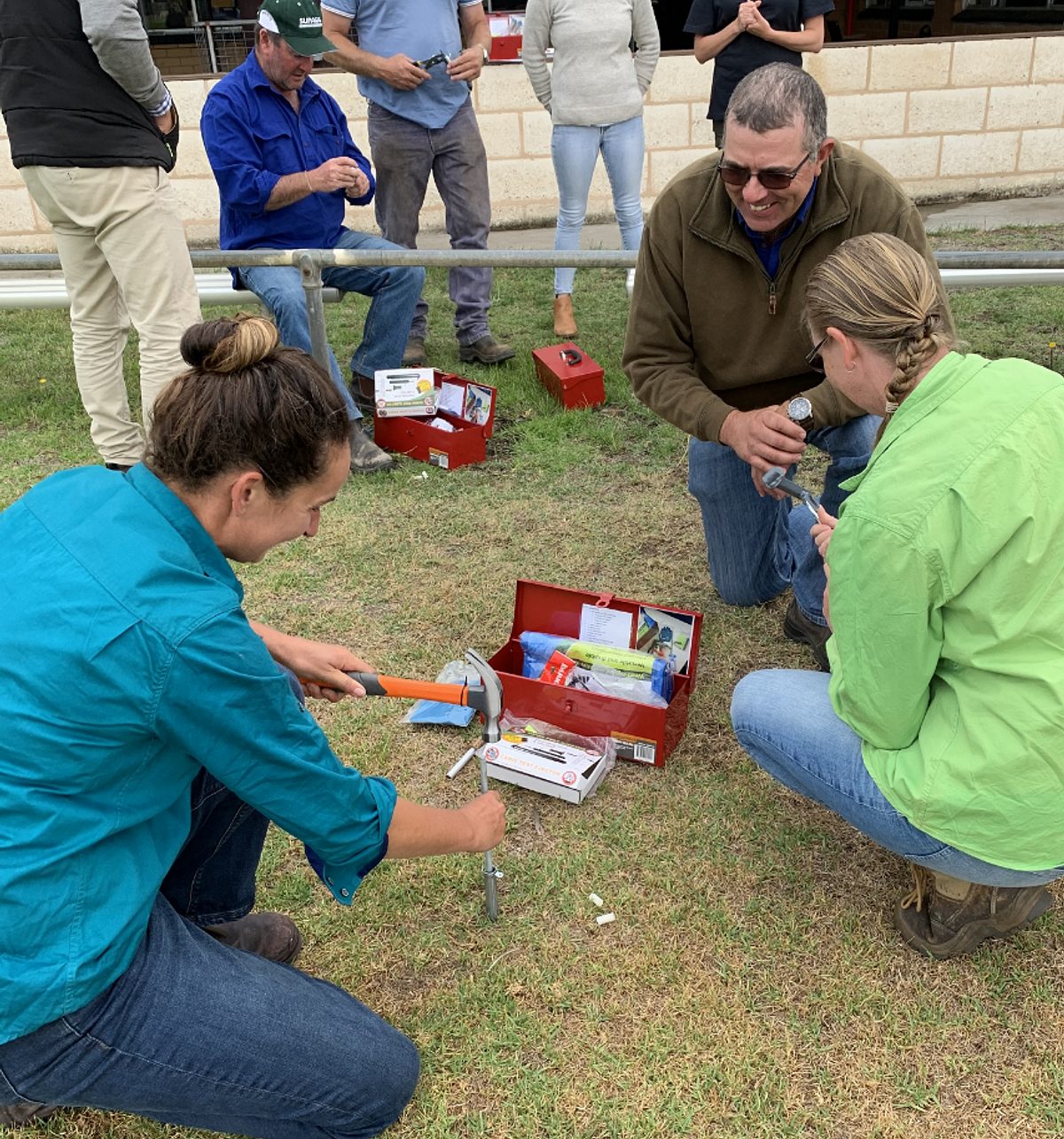 Image. Anthony and Heidi McGuiness and Tamara Robinson (left) practise setting up a Canid Pest Ejector during the workshop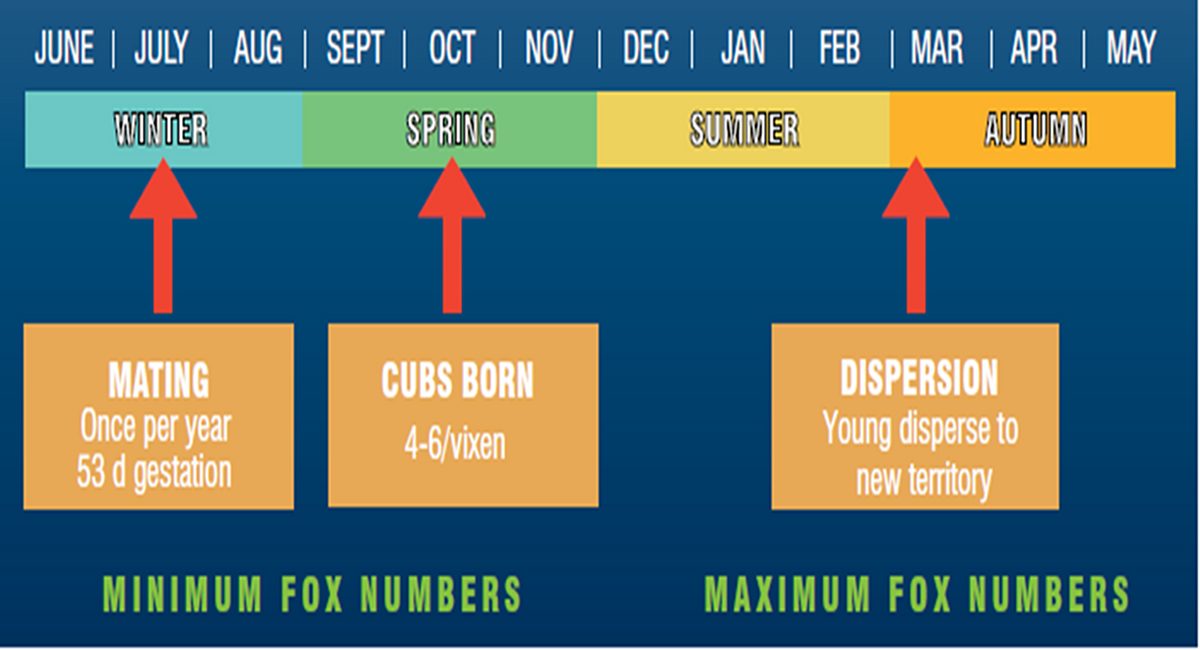 Image. Annual fox breeding and dispersal
Aidan Laslett (Limestone Coast LB Feral Deer Project Officer) gave an overview of fox control theory on the day, highlighting the importance of timing fox control to when vixens with cubs are looking for food in spring, and when young and dumb foxes are dispersed into new territory in early autumn. While the natural death rate for foxes is high (80% are only 1-2 years old), they are efficient breeders that sexually mature in their first year and have an average litter of 4 cubs.
Canid Pest Ejectors (CPE's) and motion cameras were available for landholders to loan on the day and everyone was given a demonstration and hands on opportunity to set up a CPE. Other landholders keen to learn more about CPE's can enquire via their local Limestone Coast Landscape Officers via Landscape Officer contact sheet.
To close the day PIRSA vets Jeremy Rodgers and Tom Coulson conducted lamb autopsies pointing out some things to look for when ascertaining cause of death for lambs . Tips on conducting an autopsy, key indicators of disease and other animal husbandry issues were well received on the day. Foxes in broadacre farming settings contributed to a relatively small percentage of lamb mortalities with feed quality and containment being larger contributors.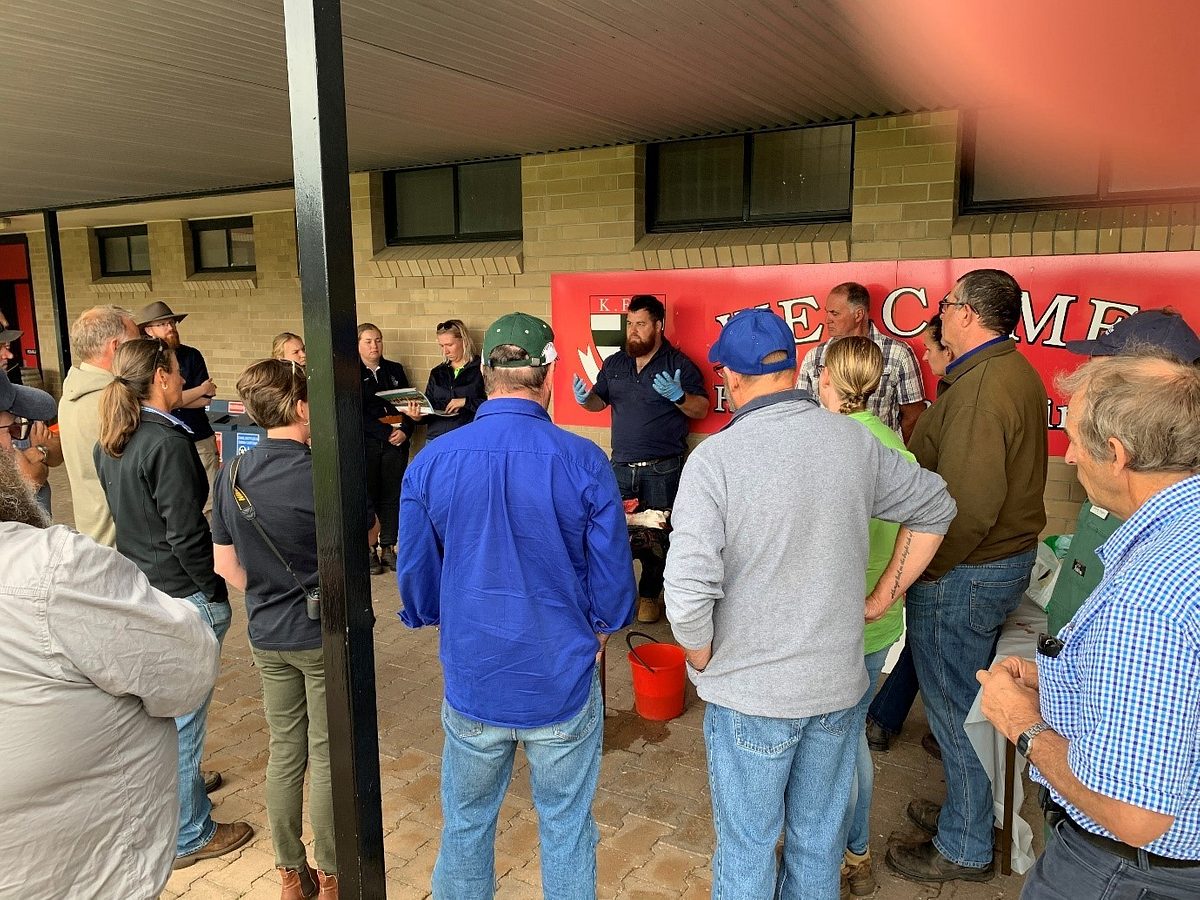 Image. PIRSA vet based at Naracoorte, Tom Coulson conducting a lamb autopsy on the day.
This project is supported by Limestone Coast Landscape Board, through funding from the Australian Government's National Landcare Program and NFSA.
Article sourced from the Limestone Coast Landscape Board's monthly AgConnect newsletter. CLICK HERE to sign up today for the newsletter.