Helicopters join the fight for boxthorn control in the Coorong
News release
15 September 2021
African boxthorn (Lycium ferocissimum) poses a significant threat to the sensitive and internationally recognised environment throughout the Coorong area.
The Limestone Coast Landscape Board through the Our Coorong | Our Coast project are undertaking aerial boxthorn control targeting scattered individual plants in the Coorong area from Parnka Point to South of the Murray Mouth.
"The treatment, via helicopter, involves applying a measured dose of granular herbicide, in an effort to control this Weed of National Significance," said Project Coordinator- Our Coorong | Our Coast for the Limestone Coast Landscape Board, Julie Palmer.
"Compared to on ground treatment in an area such as the Coorong, aerial control is efficient and cost effective." "Controlling boxthorn from the helicopter also means that we can treat 7,000 hectares of difficult to access terrain that we wouldn't be able to reach manually."
The Coorong is one of Australia's most important wetland areas, due to its diversity of ecological features. The area, which is recognised by its Ramsar listing as a Wetland of International Importance is home to internationally significant migratory birds and endangered resident beach nesting birds.
"The impact of invasive pest plants like boxthorn can be disastrous to their fragile coastal habitats", said Julie. "Left untreated, boxthorn can severely alter habitat by outcompeting native vegetation, and harbouring pest animals such as rabbits and foxes." "The aerial treatment is very precise and has minimal impact to surrounding native plants and animals."
As part of the Our Coorong | Our Coast project, the Limestone Coast Landscape Board's pest plant control program is a key step towards preserving the environmental values of the Coorong.
Landholders neighbouring the Coorong National Park are reminded of their legal responsibility in controlling this declared pest plant on their land. This will further ensure the effectiveness of the aerial boxthorn control.
The project's weed control program, incorporating on-ground works and the aerial boxthorn control, has covered 70,000ha across the Coorong and the Limestone Coast area over the past three years.
The Our Coorong |Our Coast project team have worked collaboratively with Ngarrinderji Lands and Progress Association over this time to ensure effective control methods have been undertaken.
Supported by the Limestone Coast Landscape Board, through funding from the Australian Government's National Landcare Program the pest plant control program for the Our Coorong | Our Coast project aims to protect the fragile environment of the Coorong. This project contributes to the South Australian Government's Project Coorong initiative.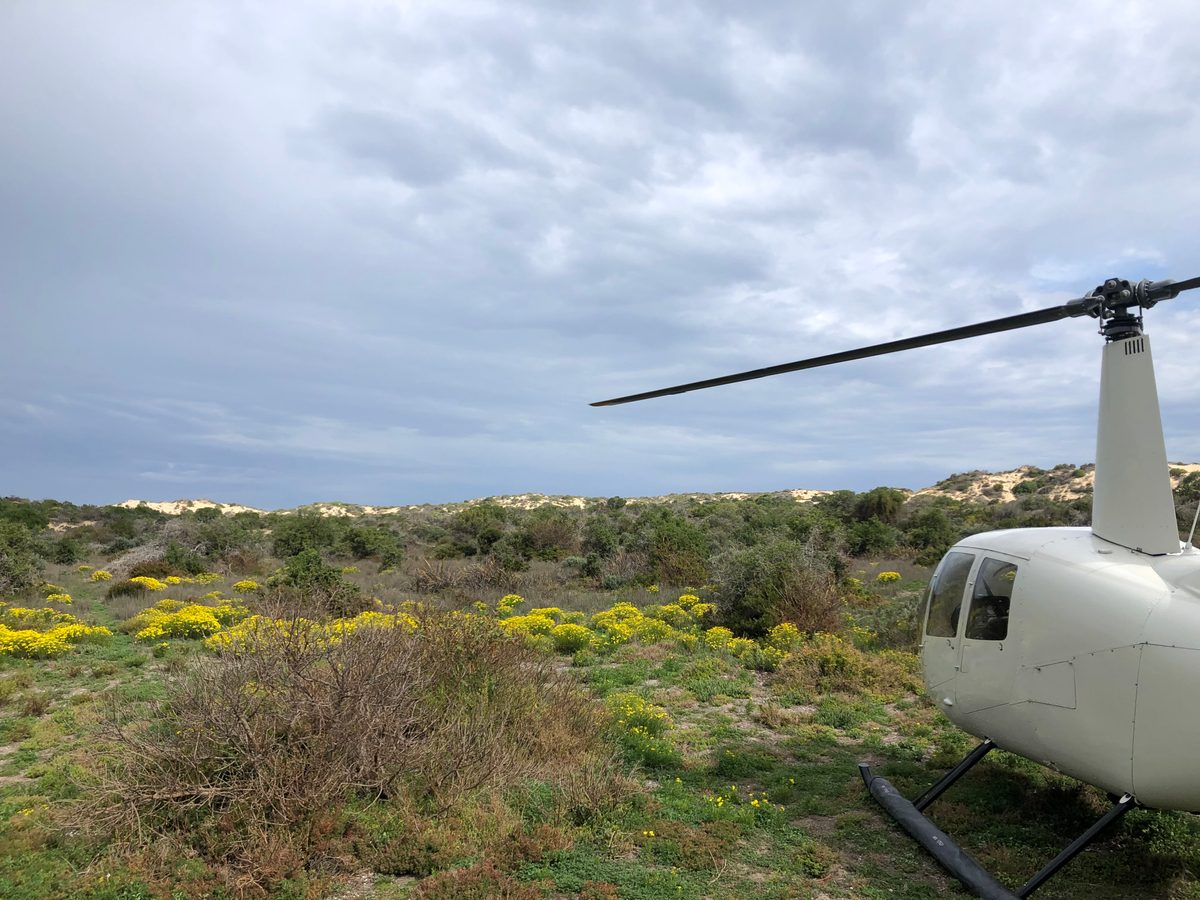 Aerial boxthorn control in the Coorong. Images courtesy of Erin Gibson
More information
Limestone Coast Landscape Board
87351204