Bridal Veil blitz underway in the Limestone Coast
News article
|
20 September 2021
The Limestone Coast Landscape Board are urging members of the public to be on the lookout for bridal veil, an asparagus weed causing a severe environmental threat.
With only a handful of known infestations in the upper Limestone Coast, keeping on top of new sites is imperative to halt its spread and prevent new incursions.
Landscape Officer for the Limestone Coast Landscape Board, Michelle Sargent highlighted the importance of community members and landholders being vigilant on their own properties and working with the Limestone Coast Landscape Board in managing bridal veil in the region.
"Infestations of this weed have been found in the Naracoorte, Lucindale, Avenue and Reedy Creek areas."
Ongoing mapping and yearly treatment assist in ensuring the isolated bridal veil infestation sites are targeted for control and spread of the weed is contained.
"Herbicide controls are best used at optimum times, and for bridal veil this is when it is actively growing and flowering."
"Unlike its relative bridal creeper, there are no known bio-controls for bridal veil, with herbicide being the best recommended treatment. "
Bridal veil (Asparagus declinatus) was introduced from South Africa as a creeper garden plant and was popularly used in weddings for floral and table decorations. It has since escaped gardens into native vegetation and is now classified as a Weed of National Significance in Australia.
The extensive root mass can create a thick mat underground, outcompeting plants and stealing moisture, while the foliage above ground smothers native vegetation. Because of this rhizome system, total physical removal of the weed is extremely difficult. Leaving one tuber alone can allow it to re-sprout. It is vital that root fragmentations are contained in bags when removed, and disposed of correctly to prevent spread.
Bridal veil produces small white berries, appealing to birds and possums which spread the seeds. Soil disturbance and garden waste dumping also contribute to spread of this weed. The leaves are fine, soft and needle-like, 3 to 10 millimetres long, and are densely arranged in groups of three. The flowers are white, and fruits begin green turning pale to white when mature.
The Limestone Coast Landscape Board are urging the community to get in touch if they would like to be involved in control days to learn more about bridal veil.
For more information, identification assistance or advice on bridal veil in your area contact your local Landscape Officer by calling the Limestone Coast Landscape Board in Mount Gambier 87351204 or in Keith 87551620.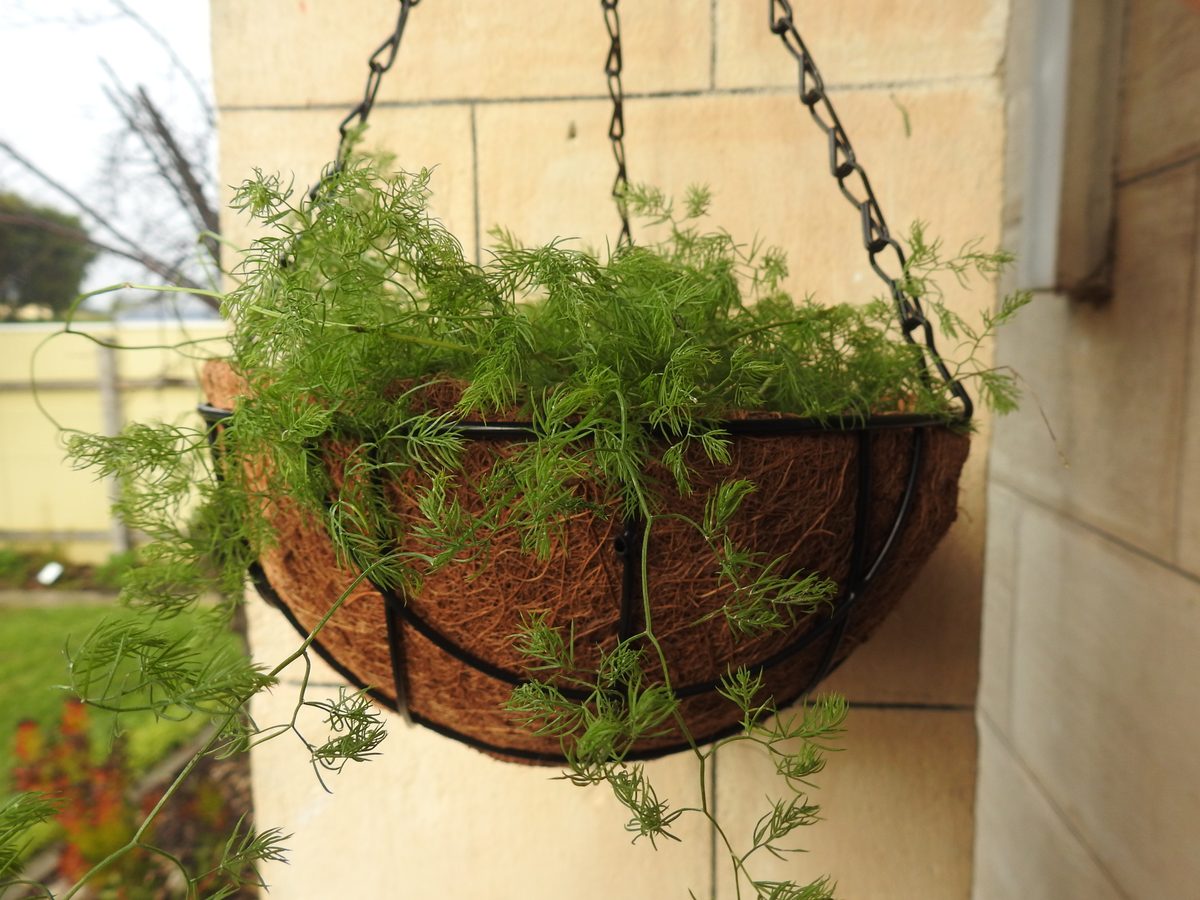 Introduced weed Bridal veil (pictured above) was a popular choice as a decoration however it has now escaped in to the Limestone Coast Landscape.