Call for rabbit control in the Limestone Coast
News article
|
20 January 2021
Rabbit populations across the Limestone Coast have increased due to the abundance of food and good breeding conditions. Coming into the hot weather, the Limestone Coast Landscape Board is urging landholders to start their Summer rabbit control.
Kym Haebich, Limestone Coast Landscape Board Team Leader says an integrated rabbit control program is critical to achieving a successful population reduction.
"Using a range of methods and coordinating with your neighbours to control rabbits over the summer season produces great results and restricts rapid recovery of the rabbit population in Autumn."
"Rabbit control options for summer include the use of poisoned oats treated with 1080 or pindone then following up with ripping of warrens. Best results can be achieved when neighbouring landholders get together to bait and rip at the same time." Kym said.
Rabbits are regarded as one of agriculture's most costly pest animal. Rabbits selectively graze on native vegetation, crops and pastures, consuming the most palatable species and leaving behind the rest. Maintaining pressure on rabbits each year improves farm productivity, reduces food resources for foxes and feral cats and helps to protect remnant native vegetation and wildlife habitat. The most efficient way to control rabbits is to coordinate your baiting program with your adjoining landholders.
Limestone Coast Landscape Officers help landholders control rabbits by providing information, advice and integrated control services. Landscape Officers can provide:
• Advice on pest control such as best control methods and timing of control
• Bait and equipment to assist with your rabbit control program
• Publications and factsheets
If you need assistance with rabbit control, please contact your local Landscape Officer for advice through our Landscape SA centres at Mt Gambier (ph. 8735 1177) or Keith (ph. 8755 1620).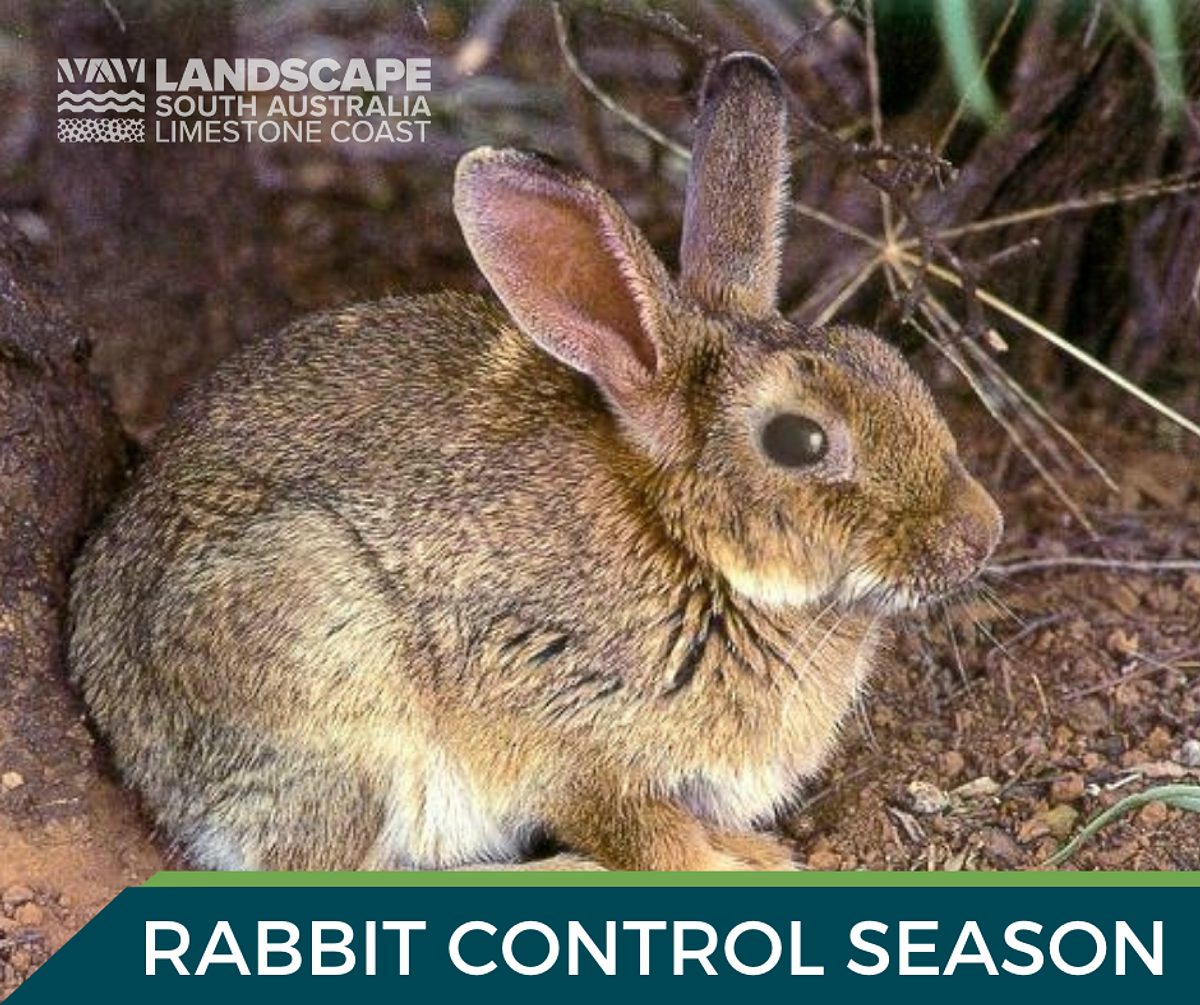 Image Courtesy of Kym Haebich