Neighbours urged to unite in fight against foxes
News article
|
23 March 2021
The Limestone Coast Landscape Board are urging local landholders to join forces with their neighbours and work together on a coordinated fox control program this season.
Teaming up with your neighbours on a coordinated fox control program is proving an effective way to control pest fox numbers, for the benefit of the landscape, and your bottom line.
Saxon Ellis, Landscape Officer for the Limestone Coast Landscape Board, explains that baiting twice a year is key. Optimal timing is during early spring when vixens require more food and early autumn, as young foxes are starting to spread from the den, looking for new territory, food and are easily attracted to baits.
"There are a range of fox control methods that can be used such as ground shooting, baiting and fumigation of dens. Other options may include using guard animals, trapping, exclusion fencing and fox deterrent lights."
"Most effective control occurs if multiple methods are used and by teaming up with your neighbours in a coordinated approach. "
Additionally, whilst any effort to reduce feral fox numbers is a benefit to our landscape, "a concentrated neighbourhood baiting program in a condensed period can reduce the fox population significantly whilst limiting the social impact of the baiting."
Foxes are a declared pest animal under the Landscape South Australia Act 2019 and the Limestone Coast Landscape Board is committed to reducing the impact of foxes to native wildlife and agriculture.
Landscape Officers are able to supply 1080 fox baits, PAPP fox baits, canid pest ejector capsules, and trap hire. Plan early to control foxes by the baiting method as there is an approval and notification process to complete before baiting can be undertaken.
It is essential to adhere to directions for use, and this includes a mandatory requirement to notify neighbours of baiting programs and specific distance requirements to assist with safety for dogs, and in some instances wildlife.
For more information, advice, baiting supply options, or for help with organising a fox baiting group in your area contact your local Landscape Officer.
Contact information can be found via the link below or by calling the Limestone Coast Landscape Board in Mount Gambier 87351177 or in Keith 87551620.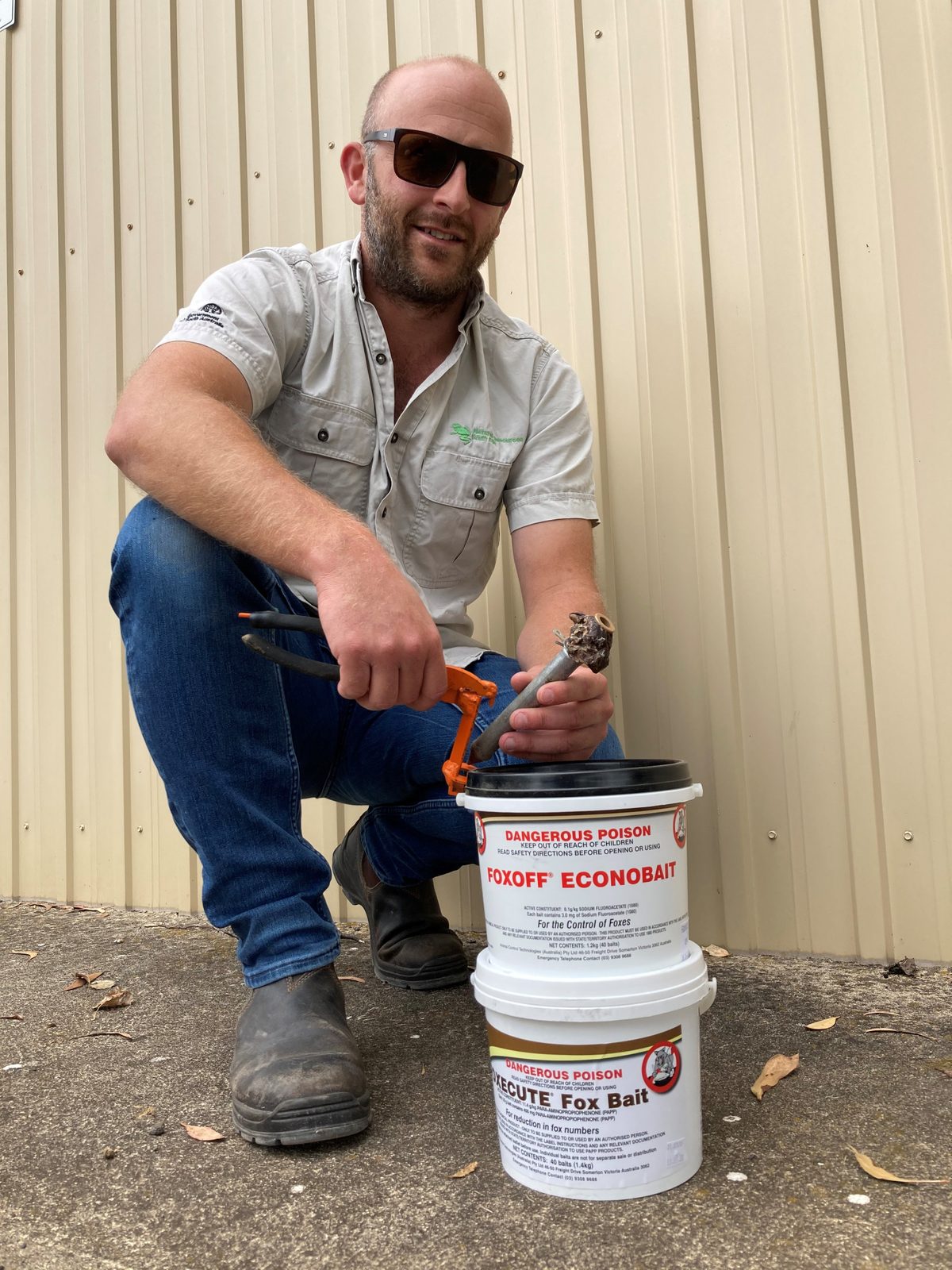 Image. Saxon Ellis, Landscape Officer for the Limestone Coast Landscape Board with with tools of the trade for fox baiting. A canid pest ejector, 1080 fox baits and PAPP fox baits.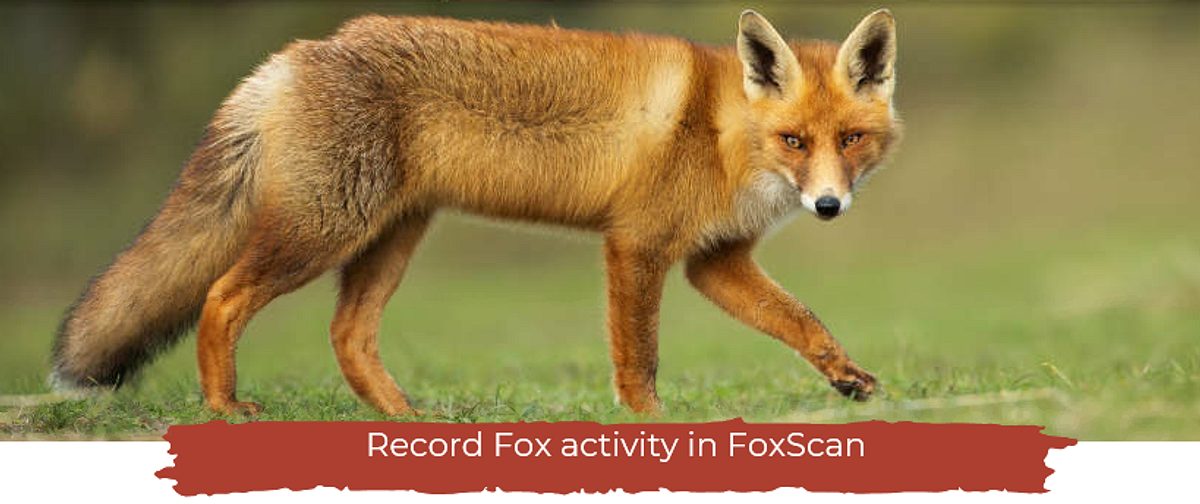 Image. Courtesy of foxscan website
FoxScan is a free resource for the general public, farmers, local councils, community groups, pest controllers and biosecurity organisations. You can use FoxScan to record fox sightings, report fox impacts, and document control action.
Information you enter can alert local biosecurity authorities and your community about fox activity, and can help to protect domestic and native wildlife from fox activity.
If you are undertaking control, you can use it to document where you are baiting or setting traps for foxes. People are using FoxScan to work together to coordinate control.