Youths lead by example for the environment
News article
|
28 September 2021
A record 23 schools across the region are participating in the Limestone Coast Landscape Board's Young Environmental Leader Program (YELP), which has been running for over 10 years.
Term 3 has students consolidate their school-based sustainability projects, with an opportunity to discuss their discoveries, research findings and project implementation with Limestone Coast Landscape Board Education Coordinators Damien Bickley, Vanessa Freebairn and Natasha Dawson.
"It has been great to see the student's enthusiasm in the participation of the program and the difference they are making within their local school communities," Mr Bickley said.
"The projects highlight the strong connection that students have made with their local landscape and emphasize the passion they have for making impactful change within the environment.
"The YELP students empower other members of the school community to think about how they can create change within our landscape when they are developing these project ideas.
"Through discussions with classmates, educators and family members there is a wider appreciation for sustaining our landscape for future generations."
Native plant propagation, the development of an Indigenous and community school garden, as well as the potential of creating reusable face masks to minimise the projected problems disposable masks may pose in the future were some of the project ideas undertaken by this year's YELP students.
There has been a strong focus on habitat creation across some schools with the establishment of mini wetlands to deal with grey water, construction of bird and bat boxes and even 'adopting a patch' to care for and educate the school community on landscape management.
Micro plastics and their effects on resident and migratory shorebirds along with reducing waste and tackling the issue of soft plastics in the school yard were also hot topics students have chosen to tackle.
The YELP participants will meet in Robe during Term 4 to share their projects with each other and celebrate all their great work.
If you would like more information on the Young Environmental Leaders Program (YELP) please contact the Limestone Coast Landscape Board on (08) 8735 1204.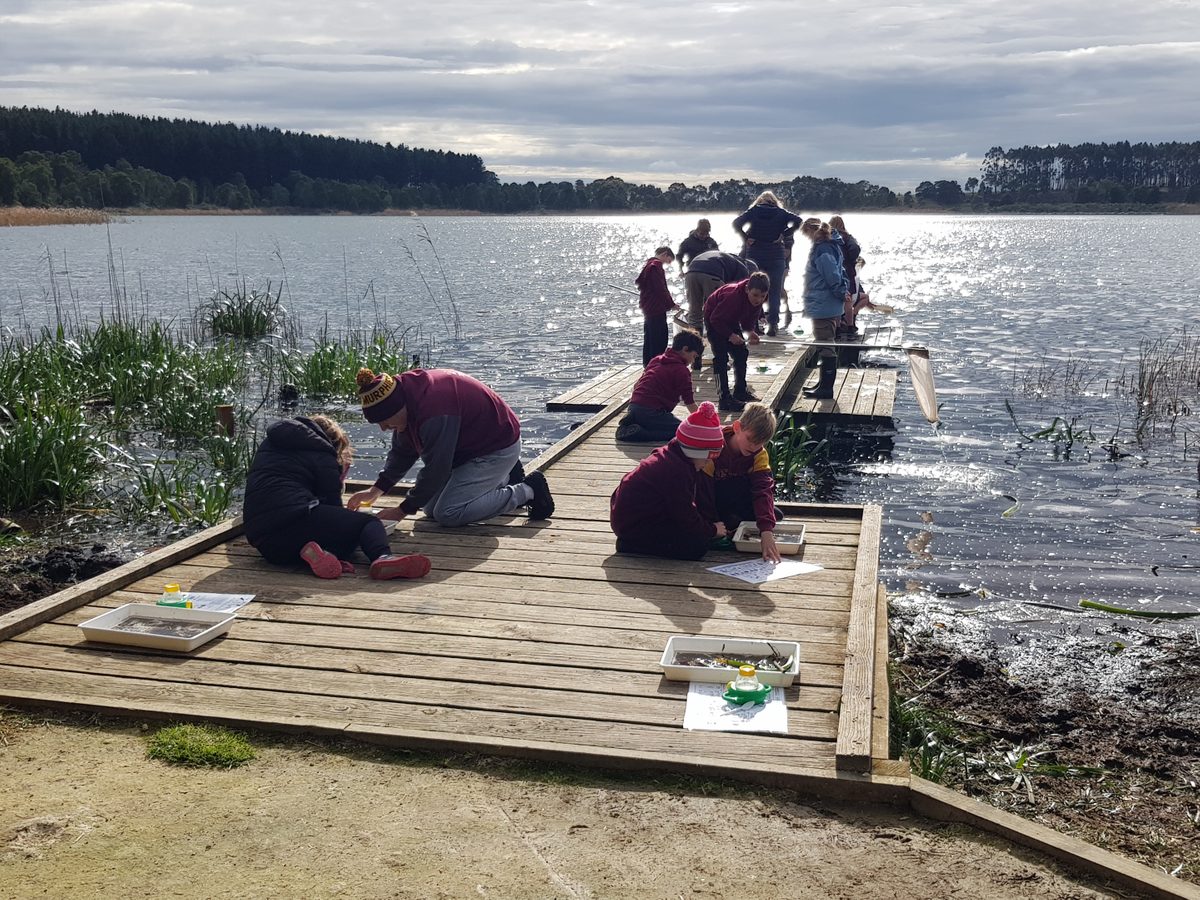 The first visit by Glencoe Central Primary School YELP students included an investigation of the water quality, identifying key features of the surrounding habitat, revegetating the car park and learning about the cultural significance of water in the landscape.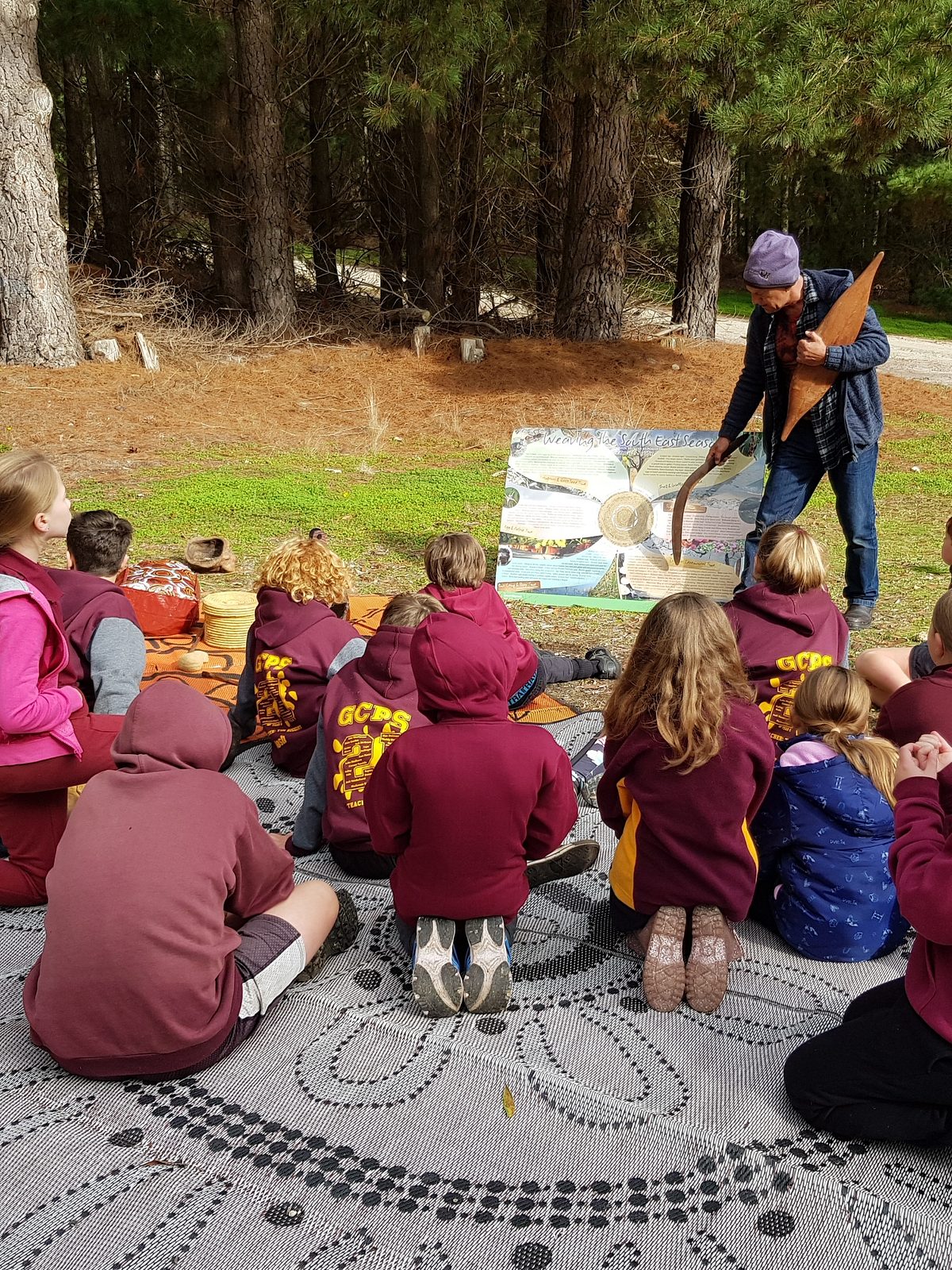 Doug Nicholls leads Glencoe Central Primary School YELP students through a whole of school project at Lake Edward.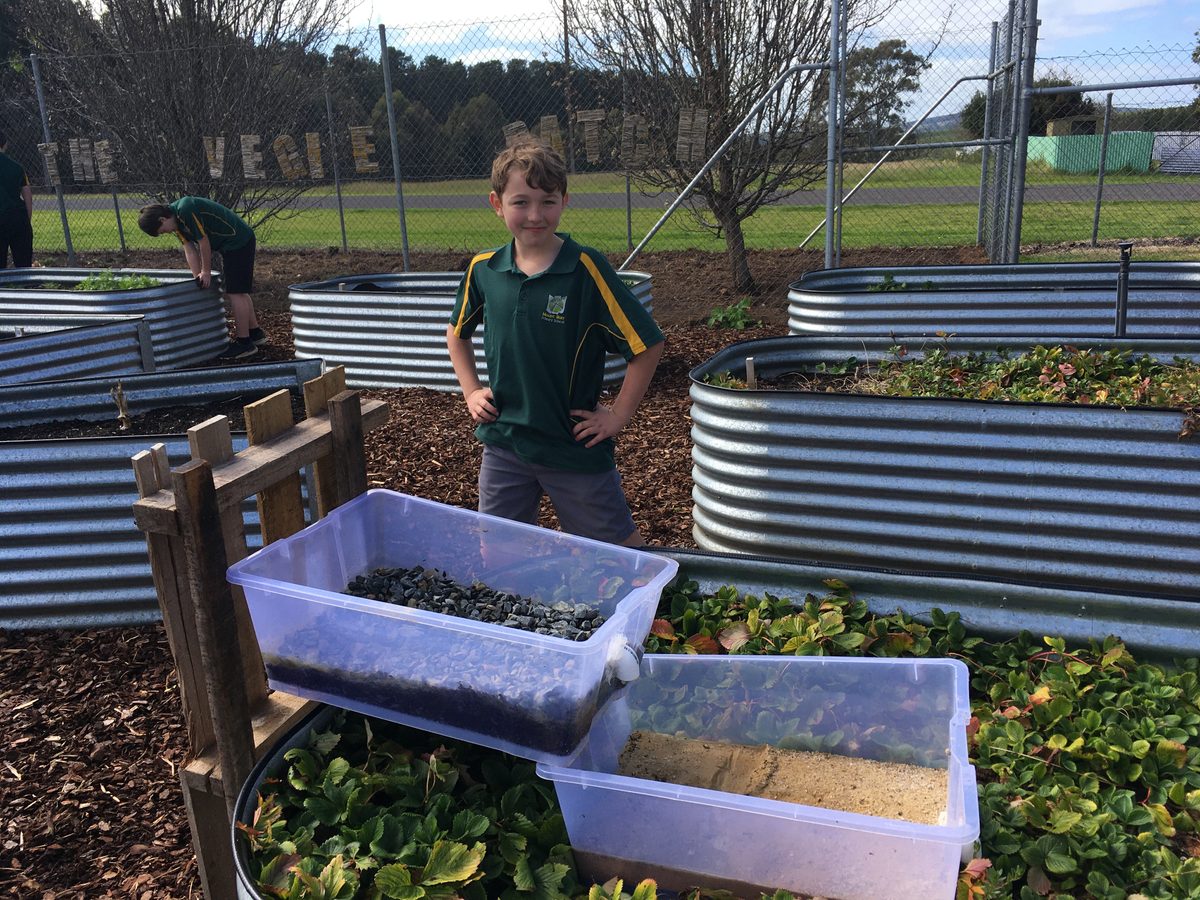 Mount Burr Primary School YELP students have been working with their class to create mini wetlands, aiming to filter handwashing water through the wetlands for use to irrigate the school garden beds.