Limestone Coast Landscape Board releases Weather Station Survey for Community Feedback
News article
|
29 March 2021
Limestone Coast Landscape Board releases Weather Station Survey for Community Feedback
The Limestone Coast Landscape Board is seeking feedback from the community on how they access weather information in the region and the use of the Limestone Coast (LC) Automatic Weather Station Network.
The request for feedback in the form of a survey comes as the Board is currently assessing the use of weather stations in the region and the need for future investment in the Automatic Weather Station Network.
The information from the survey will enable the Board to make an informed decision on levy investment into upgrading the weather stations.
The current LC Automatic Weather Station Network consists of 20 stations located on both private and crown land and were established to assist landholders in the region to assist with management decisions. A lot has changed with technology and it is important to understand if the weather stations still provide value.
Limestone Coast Landscape Board, Team Leader of Sustainable Agriculture, Amanda Giles highlights that the survey is a chance for the community to provide feedback on the regions Automatic Weather Station network.
Amanda encourages interested community members to take part in the survey to ensure the Limestone Coast Landscape Board can capture the communities need for weather data to be accessible on this platform.
Have your say! Check out the Survey HERE
If you would like more information on the LC Automatic Weather Station network contact the Sustainable Agriculture Team on (08) 87351177 or visit the website www.landscape.sa.gov.au/lc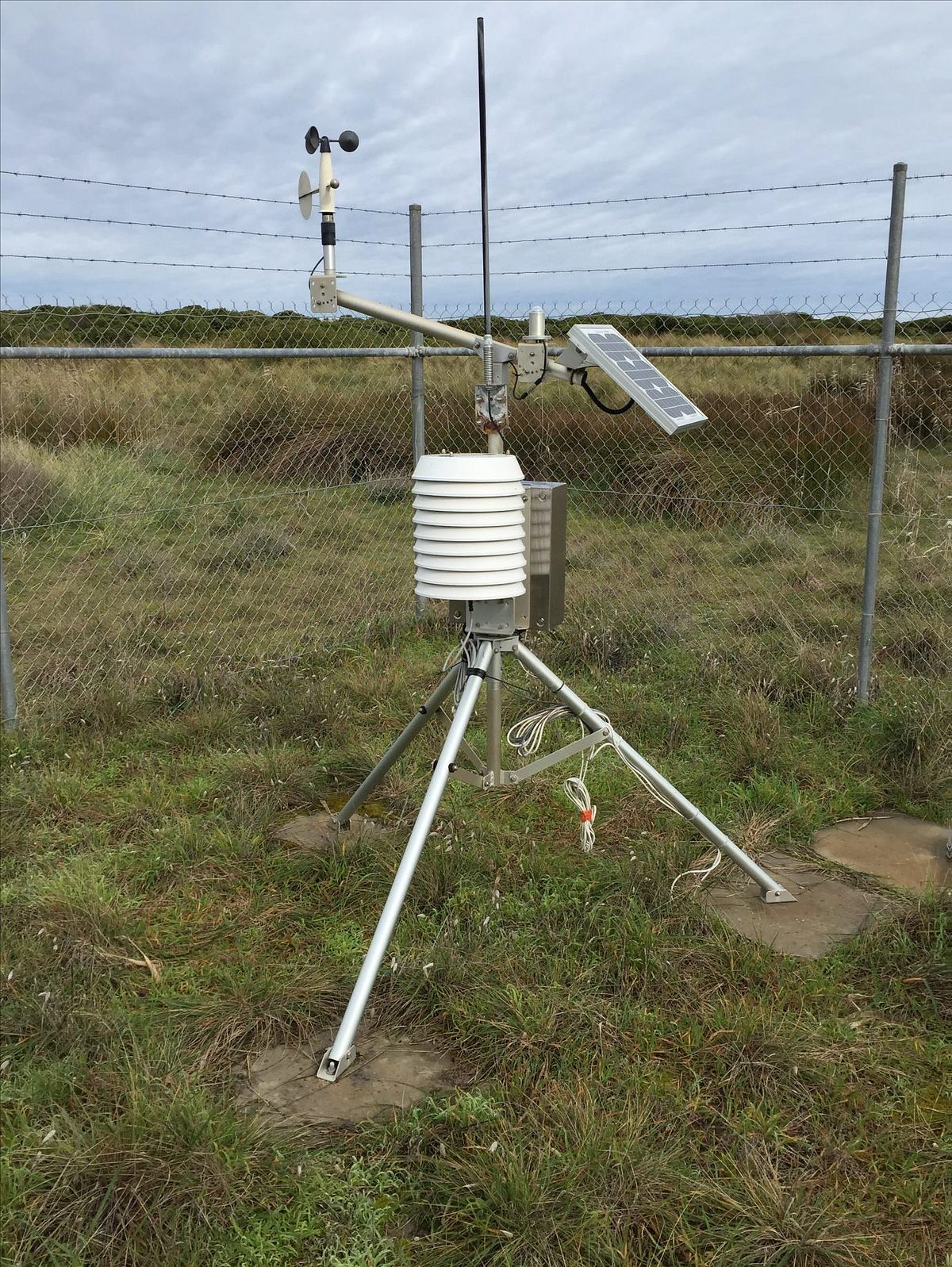 Image. A automatic weather station.