Lake Hawdon North On-Ground Works Infrastructure Feasibility Study
Project Coorong is an initiative of the South Australian Government, designed to improve the health, vitality and visitor experience of the Coorong through environmental projects and nature based tourism, with a focus on the Coorong National Park. For more information visit: https://www.environment.sa.gov.au/topics/coorong
Healthy Coorong, Healthy Basin's On-Ground Works Project is a $70 million program to be delivered across five years and aims to implement a range of feasibility assessments and fast-track implementation of on-ground works to support key Coorong biota, focussing on the long term health of the Coorong South Lagoon.
In 2019, the Department for Environment and Water (DEW) commissioned the Goyder Institute for Water Research to undertake a preliminary assessment of the potential for wetlands in the South East and Lower Lakes regions of South Australia to support key species of Coorong water birds. Out of this assessment, Lake Hawdon North was recommended as the highest priority for a more detailed feasibility assessment.
In early 2020, DEW commissioned Nature Glenelg Trust to undertake a preliminary restoration feasibility assessment of Lake Hawdon North. The assessment confirmed that constructing a regulator on Drain L could maintain the ecological health of the Robe Lakes and extend the period of Lake Hawdon inundation, providing shorebird habitat for the entire period that migrating shorebirds are present in the South East. The presence of water later in the summer would be particularly valuable, given that is when migratory shorebirds are looking to gain fat reserves for their return flight to the northern hemisphere, and total regional wetland habitat is declining as seasonal wetlands dry.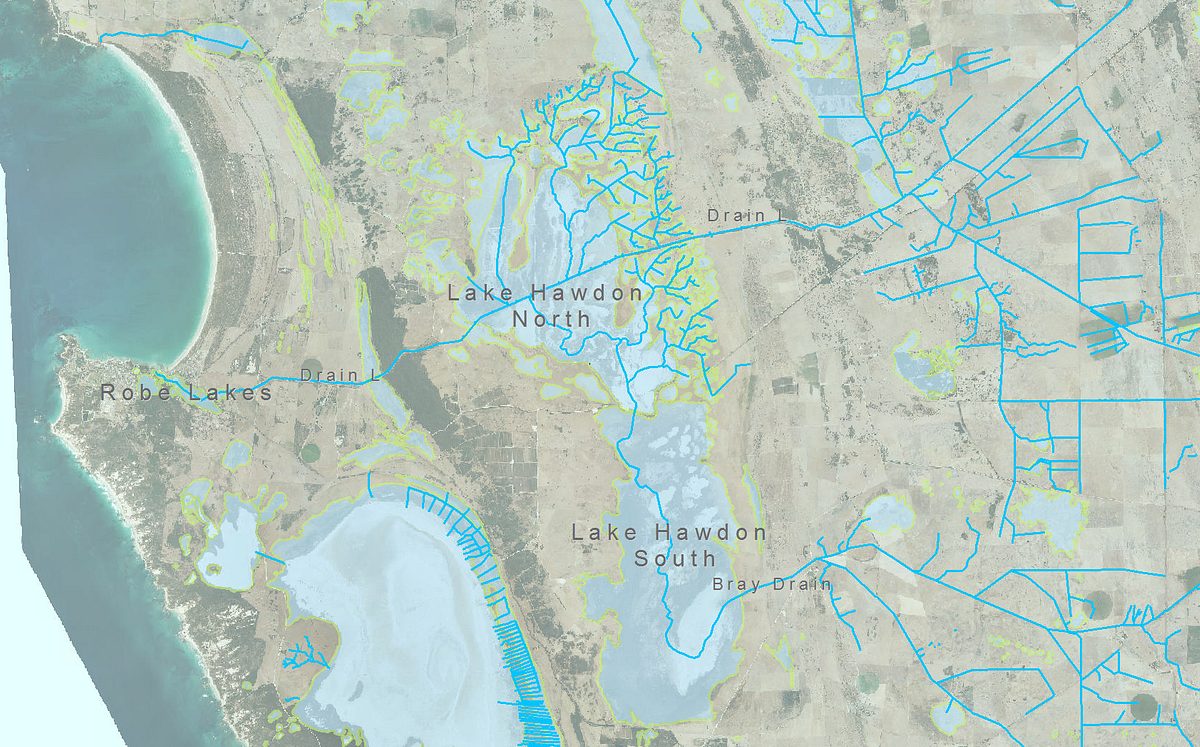 Lake Hawdon System with drains and drain tributaries marked.
There are four migratory shorebirds identified through the Healthy Coorong, Healthy Basin Regional Bird Refugia project. Suitable habitat is defined as open pan habitat, inundated to a depth greater than 0cm and less than 10cm, with this inundation persisting well into summer to better align with the presence of migratory shorebirds in the region.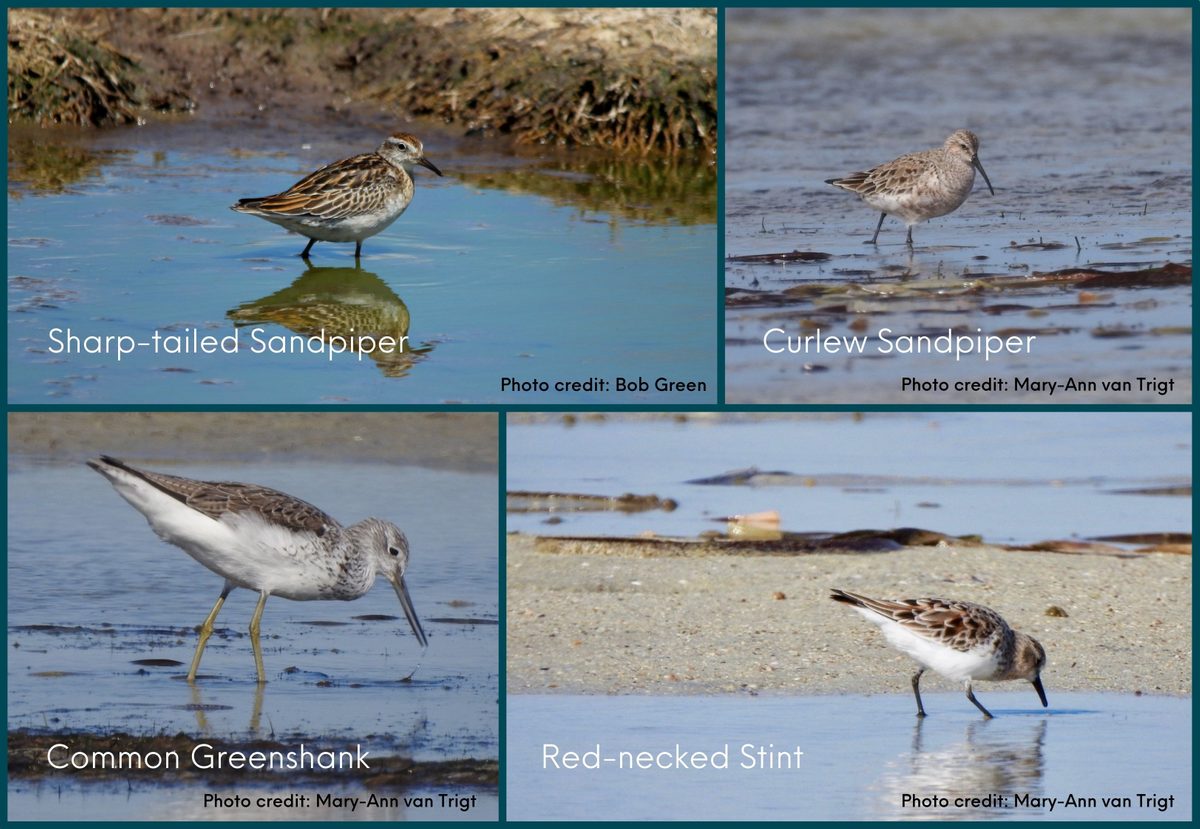 Investigations are underway and detailed design for proposed infrastructure has commenced. Community have been engaged through targeted stakeholder meetings, a community meeting and 1:1 discussion with affected landholders.
Provided the concept details remain feasible, a business case/implementation proposal will be developed by the end of 2021 for Commonwealth funding consideration.
The South Australian Government's Healthy Coorong, Healthy Basin program is jointly funded by the Australian and South Australian governments.
Lead agency
Department for Environment and Water - Project Coorong