Wetlands
Wetlands (or swamps), are areas of land that are permanently, temporarily or sometimes only occasionally covered in water.
The Limestone Coast is home to around 16,000 wetlands, and is widely recognised as the wettest part of a dry state.
Prior to European occupation, almost half the area in the region was home to wetland habitats. Worldwide, wetlands are disappearing three times faster than forests, and only 2.5% of the original wetland extent in the Limestone Coast remains.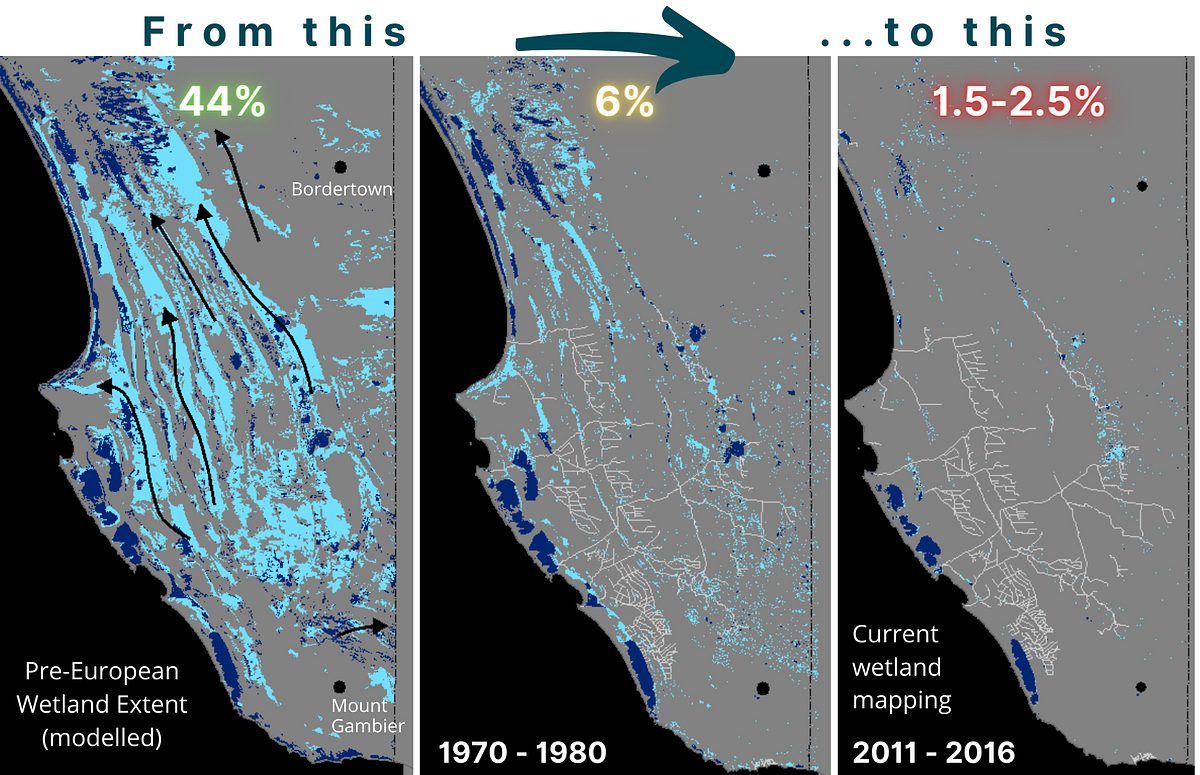 Major threats to wetland habitats include drainage, pollution, introduced species, overgrazing, vegetation clearance and climate change.
Types of wetlands
The Limestone Coast is home to a huge diversity of wetland ecosystem types, including the rare Karst Wetlands, and the critically endangered Seasonal Herbaceous Wetlands. More information about wetland types and their management can be found in the booklet All Wetlands Great and Small – A guide to the wetlands diversity of the South East.
What lives in our wetlands?
An immense variety of species of microbes, plants, insects, amphibians, reptiles, birds, fish and mammals can be part of a wetland ecosystem. Identification guides are available for:
What are the benefits of wetlands?
Wetlands are important for healthy landscapes and communities in many ways:
Help to retain water in our landscape and recharge our aquifers
Minimise bushfire risks
Store carbon and regulate our climate
Provide summer grazing
Provide habitat for pollinators, as well as predators of insect pests such as ibis
Remove pollutants from waterways
Hold cultural significance
Assist in flood mitigation
Provide habitat for many threatened flora and fauna species
Meet some of the landholders working to protect and restore wetlands in the Limestone Coast region