Wetland walk and frog spotting at Riverglades Wetland
27 September 2023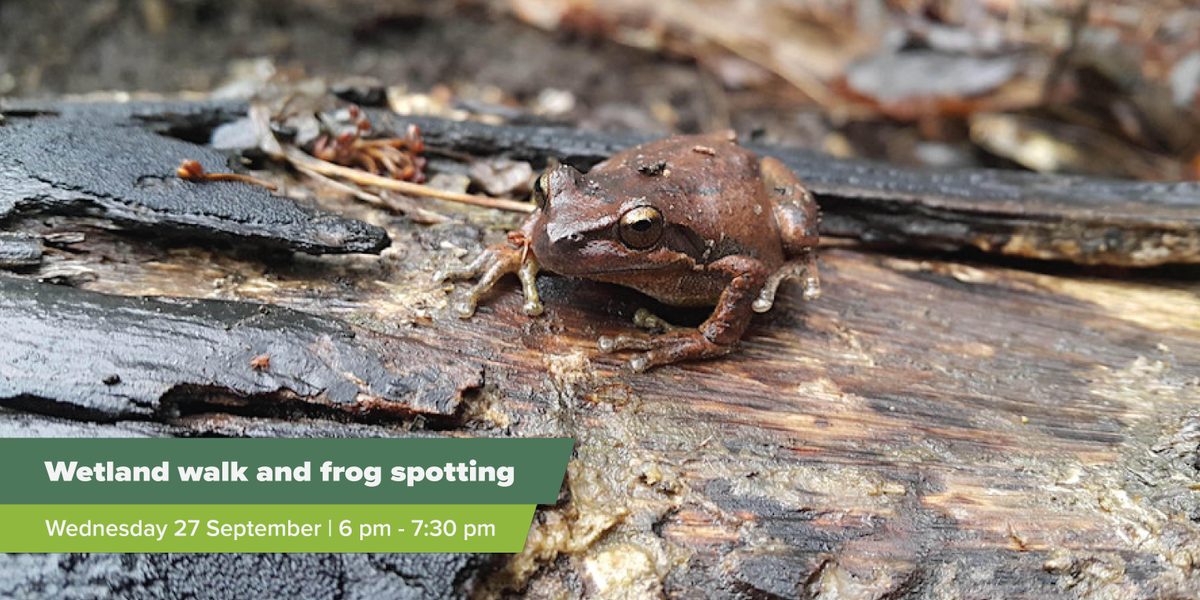 Join us on Wednesday 27 September from 6 pm - 7:30 pm for an evening walk around Riverglades Wetland in Murray Bridge. You'll hear from our wetlands experts about frogs, fish, and other aspects of wetland ecology and management. Learn how to use the FrogSpotter app to do your own frog surveys and help our understanding of local frogs.
It is an easy walk around the wetlands but please wear appropriate enclosed shoes. There may be mosquitos so we recommend wearing long sleeves and long pants.
Suitable for ages 6 and up.
Register here