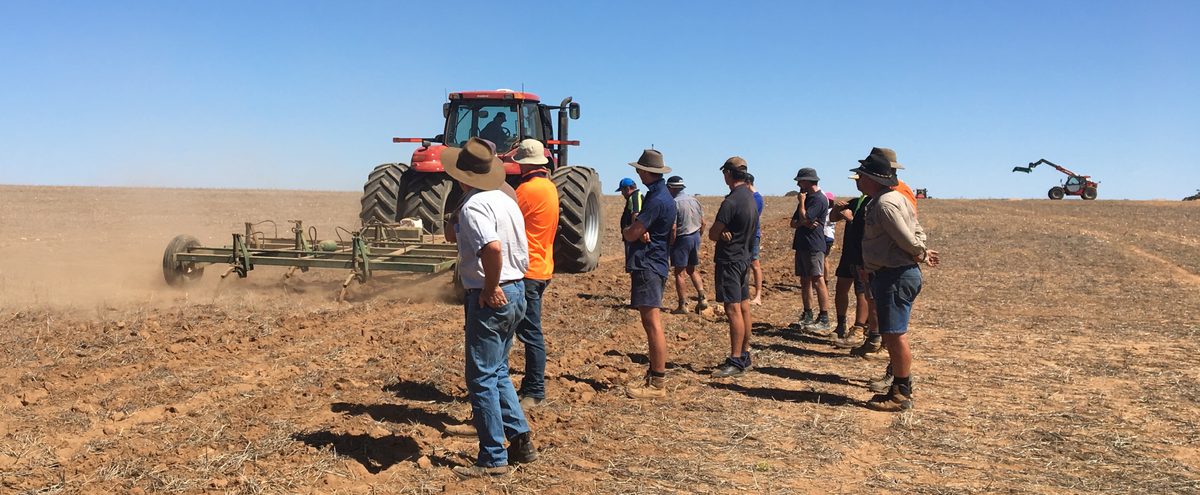 Agricultural Knowledge Small Grants
Agricultural Knowledge Small Grants are now open!
The 2023-24 Agricultural Knowledge Small Grants program is now open.
These grants help to deliver knowledge and skill building events to support agricultural and horticultural groups in the region to improve sustainable agricultural production. Eligible groups are able to apply for up to $3,000 per application to undertake agricultural training, and skills and knowledge building activities.
Groups seeking a grant can apply for funding at any time until 11:59pm Friday 31 May 2024 unless the grant pool is fully allocated.
The priority for this round is activities that address the following land management and farming issues in alignment with the Regional Landscape Plan priorities and focus areas:
Sustainable agricultural and pastoral landscapes
Sustainable water use, and
People at the heart of landscape management
With the goal of:
Improving soil health and resilience
Increasing biosecurity through timely management of priority pest plants and animals
Enhancing on-farm biodiversity
Increasing groundcover levels and reduced erosion risk
Creating climate resilient production systems and producers
Improving community knowledge of optimal water use and management
Supporting community and First Nations engagement in sustainable land management
Agricultural Knowledge Small Grants are available to the following groups:
Agriculture bureaus
Farming system groups
Agricultural industry groups
Field day committees
Landcare and Local Action Planning groups
Consultant facilitated farmer groups
Non-government and not for profit organisations working to improve agriculture and native vegetation management.
Groups must be pre-existing and can be formal or informal. State and federal government agencies are ineligible to apply.

Applications close at 11:59 pm ACDT on Friday May 31 2024, or when the grant pool is fully allocated. Groups may submit an application at any time from now until the closing date and applications will be assessed as they are submitted. Projects must be completed by the June 30 2024.

Agricultural Knowledge Small Grants Application Form
Please note that the Grassroots Grants program is a separate funding round that will re-open in 2024. Sustainable agriculture projects are eligible under both programs. For more information on grant funding, please contact Denham Ewens at denham.ewens@sa.gov.au or 0419 093 665.
The Agricultural Knowledge Small Grants program is supported by the Murraylands and Riverland Landscape Board through the landscape levies.