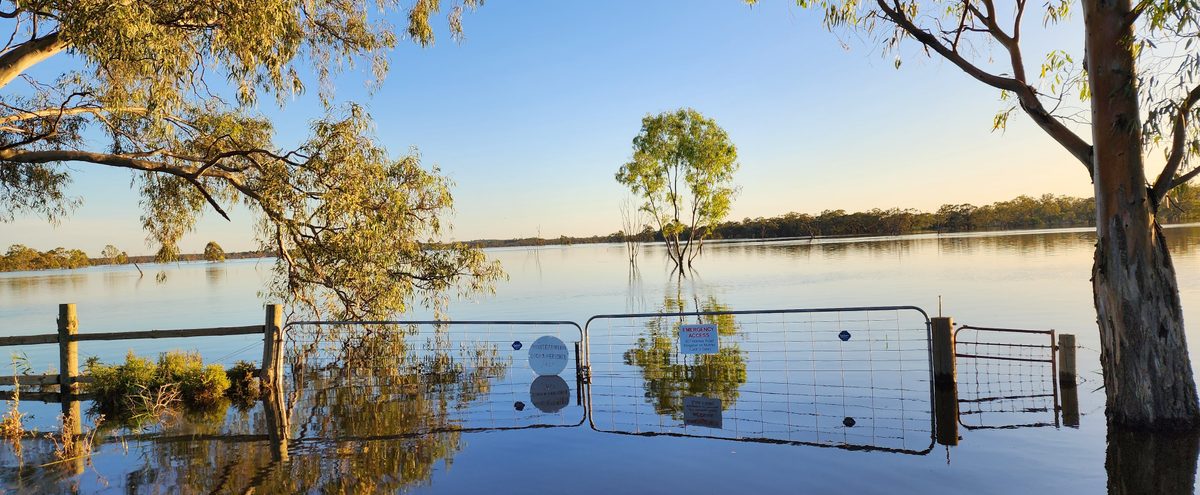 Information for Primary Producers - High Flows 2022
A range of support services are now available to farmers experiencing damage as a result of the 2022 high flows and flooding events.

The Murraylands and Riverland Landscape Board will continue to keep this webpage updated as additional support packages and services become available, and landholders are encouraged to subscribe to the Soil Matters enewsletter to receive additional email updates.

$25,000 grants are available to eligible producers to meet costs associated with flood impacts to irrigation infrastructure and electricity supply as a result of the 2022 River Murray floods, including relocating and re-establishing irrigation pumps and purchasing alternative power sources such as generators.

The DRFA includes $45.9 million for Primary Producer Recovery Grants, with each affected primary producer eligible for up to $75,000. Primary Producer Recovery Grants will support primary producers that have suffered direct loss or damage as a result of the River Murray Floods, with available funding supporting immediate recovery activities needed to rebuild their primary production enterprises.

The assistance provided is available for eligible primary producer businesses located within the Alexandrina Council, Berri Barmera Council, Coorong District Council, District Council of Karoonda East Murray, District Council of Loxton Waikerie, Mid Murray Council, Pastoral Unincorporated Area, Renmark Paringa Council and Rural City of Murray Bridge council areas who have suffered direct damage from the flooding disaster in 2022/23.

The grant program is being administered by the Department of Primary Industries and Regions (PIRSA) and is open for eligible expenditure incurred on or after 15 November 2022. The disaster recovery grants will provide assistance to help impacted agribusinesses and can be used for essential recovery and reinstatement activities including clean-up and debris removal, salvaging crops and repairs to damaged farm infrastructure and equipment.

Find out more about Primary Producer Recovery Grants, including application guidelines here.
Relocating Water Meters

Land managers needing to relocate water meters because of rising waters are encouraged to contact an accredited meter installer and validator to undertake the works on their behalf.
Government Assistance Grants
Additional support being offered as part of the State Government's assistance package for the River Murray floods include;
Generator Grants – administered by the Department of Industry, Innovation and Science. Up to $500 for affected households and $4,000 grants for affected businesses and primary produces cut off from power during the 2022 River Murray Flood.
Business Levee Engineering Support Grant – administered by the Department of Environment and Water. Grants of up to $1,000 per business for engineering advice in the remediation or construction of levee banks.
Business Levee Embankments Remediation and Construction Grant – administered by the Department of Environment and Water. Grants of up to $50,000 per business (on a 50% cost share arrangement) to assist businesses for the remediation of existing or construction of new levee embankments.
Relief centres are open at Berri,Mannum and Murray Bridge, from 9 am to 5pm, 7 days per week. PIRSA staff are available to assist primary producers and answer queries related to the flood financial support packages.
Berri Senior Citizens Club | 9/12 Crawford Terrace, Berri
Mannum Football Club | 28 Belvedere Road, Mannum
Murray Bridge Ramblers Football Club | 1 Ramsay St, Murray Bridge
Transport
Information about the current status of ferry operations for all River Murray ferry crossings can be found here.
Comprehensive information about the use of boats on the river can be found on the Marine Safety website.
Bookpurnong Road is closed.
The Kingston to Moorook Road is now closed and all traffic is a detour using unsealed roads is in place.
FABS mentors have been activated by PIRSA and are already working with concerned residents. FaB mentors are experienced in discussing and addressing issues arising from adverse events and are also able to assist producers with applications for financial support.

Rural Financial Counselling provide free, independent and confidential support to farmers and rural-related business owners concerned about their financial future. Contact Rural Financial Counselling online or call 1800 836 211.
Livestock and Wildlife Concerns
The PIRSA Hotline has been established to support concerns regarding livestock - call 1800 931 314. Wildlife emergencies can be reported online.
SA Power Networks is encouraging producers to contact them with concerns on 13 12 61 or click here to find information about flood related power outages.
Japanese Encephalitis and Ross River Virus are of significant concern with increasing mosquito populations driven by water and warmer temperatures. Eligible residents in the identified postcodes are encouraged to be vaccinated. Local pharmacies and GPs will be assisting with vaccination.
To ensure South Australians stay safe during the Flood Event, the River Murray has been divided into eight restriction zones, outlining what can and can't be done along the river.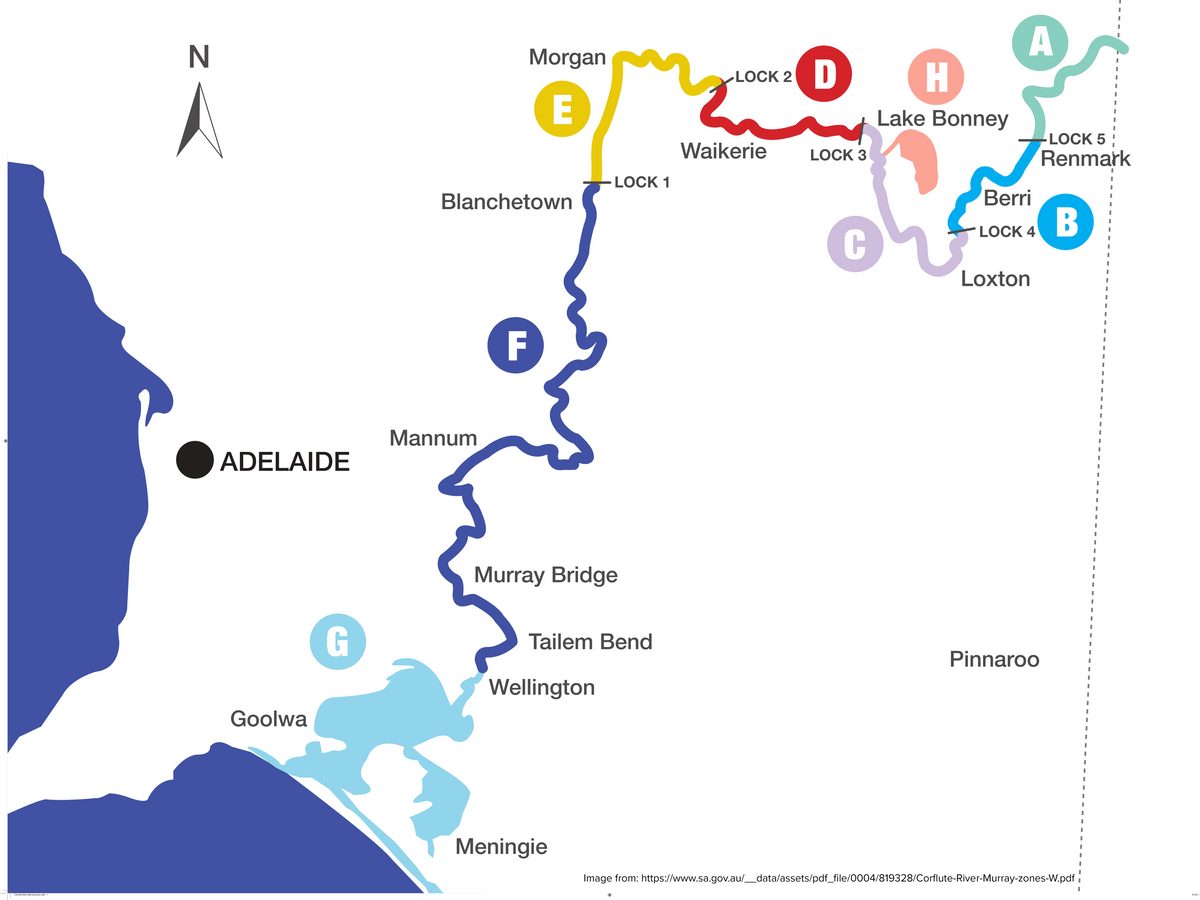 To register for a free structural assessment of your property call the Relief Information phone line on 1800 302 787 between 9:00 am and 5:00 pm, 7 days a week.
All agencies are contributing public information for the floods with www.sa.gov.au/floods being the single point linking all government information.
This webpage was last updated on January 17 2023 at 9.30am.