Leaf Wetness Readings
If you regularly use the Murraylands and Riverland Landscape Board's automated weather network to determine leaf wetness or calculate in-canopy foliar disease risk, there are some changes to the system that you need to be aware of.
The manufacturer of the software used in the weather station network recently changed leaf wetness measurements from a percentage to a simple wet/dry reading. Despite our best efforts, it is unlikely that this will revert back to being displayed as a percentage.
The wet/dry reading will be displayed under the spraying tab of the summarised & current conditions for each weather station site. More detailed data about leaf wetness over time can be accessed through the Leaf Wetness tab at the top of the webpage.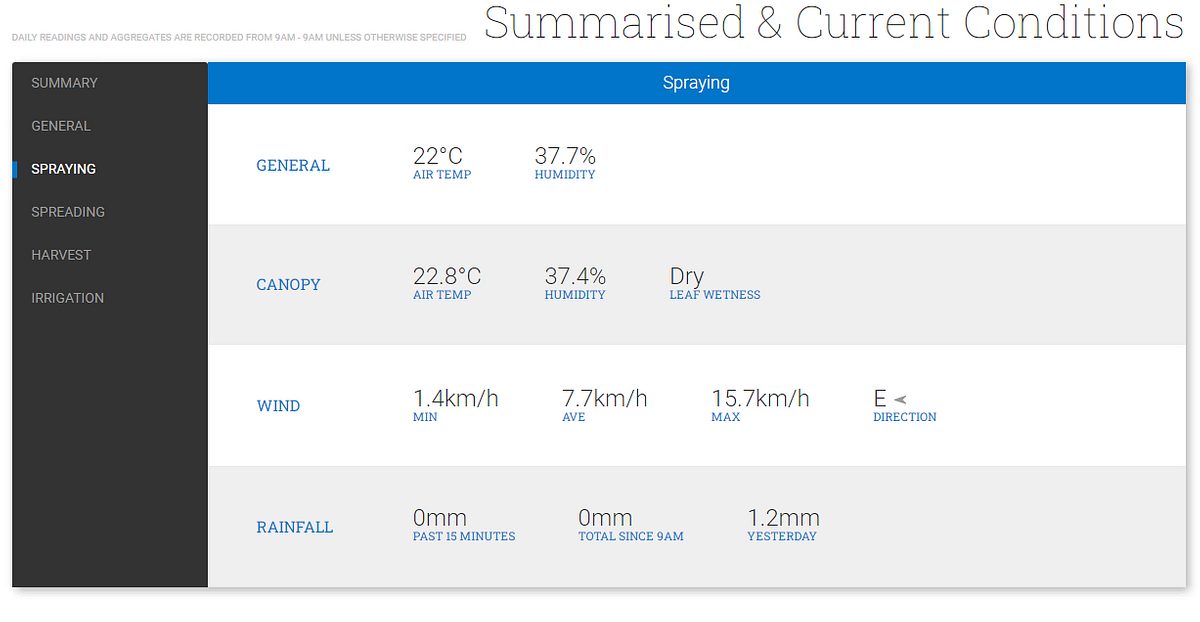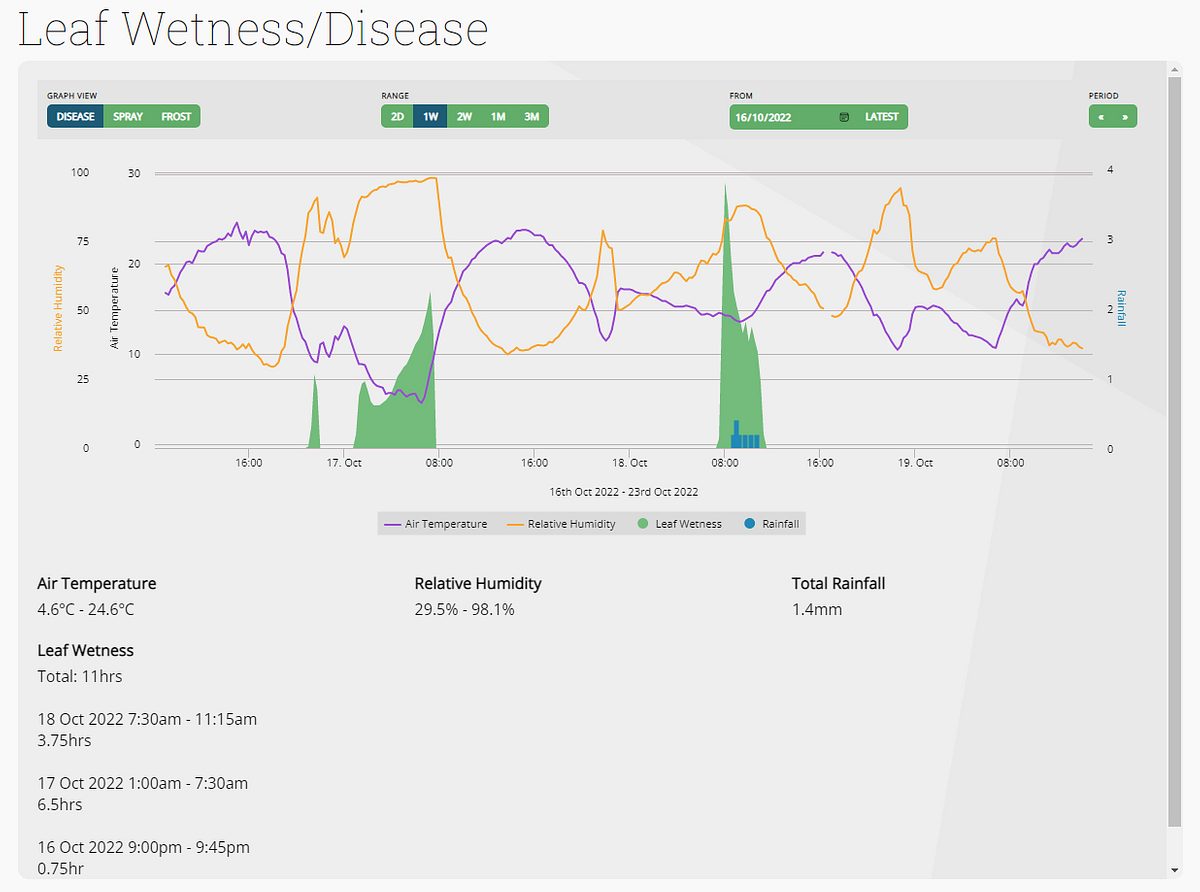 For additional leaf wetness information, you can use the export tab to download data for a specified time frame. This spreadsheet will provide leaf wetness expressed in milli-volts (mV). As a guide, below 540mV roughly refers to a dry sensor surface or dry leaf condition, while 800mV+ applies to very wet leaves.


Selected sites in the Murraylands and Riverland region's weather station network record and display leaf wetness, including Waikerie, Winkie, Loxton (Almond Board Research Site), Loxton Riverland Wine, New Residence, Woolpunda, Renmark, Qualco, Barmera, Berri, Chaffey, Lyrup Flats, Paringa, Taylorville, Monash, Yamba, Moorook, Bookpurnong, Pyap, Cadell and Mypolonga.
Pyap (horticulture netting) and Renmark (horticulture netting) sites are currently displaying leaf wetness as a percentage, but this will transition to a wet/dry reading once upgraded.
For more information, please contact Jeremy Nelson – Project Officer – Sustainable Agriculture on 0439 591 826.