Pest animals - feral deer
Deer are a major, emerging pest problem. They are damaging to the natural environment and to agricultural businesses. The two most abundant species in South Australia are fallow and red deer.
Impact
damage to native vegetation and habitats
soil erosion and fouling of waterholes
inhibiting seed production and seedling growth
economic impact (ie. damage to fences and pastures, reduced livestock productivity due to competition for resources)
potential source of disease
potential traffic hazard
males can be extremely aggressive during breeding season, presenting a threat to humans and other animals.
Fallow deer (Dama dama)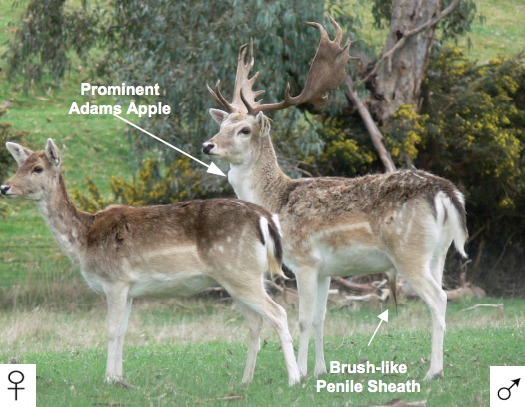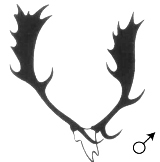 Identification points
medium sized deer
very long tail
colour of coat can be black, white, grey-brown and light-brown
Rump patch is white, black or brown bordered, and heart-shaped
buck has a prominent Adam's apple
buck has a brush-like penile sheath
buck: up to 95cm at shoulder and 90k
doe: up to 80cm at shoulder and 40kg.
Red deer (Cervus elaphus)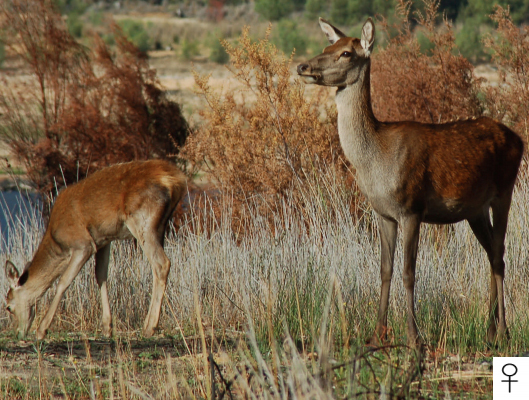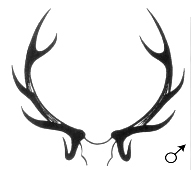 Identification points
second largest of Australia's deer species
very short tail
red-brown coat and cream underbelly
cream rump patch which extends onto back
U-shaped, multi-pointed, complex antlers
stag: up to 120cm at shoulder and 135-160kg
hind: up to 90cm at shoulder and 95kg.
Hog deer (Axis porcinus)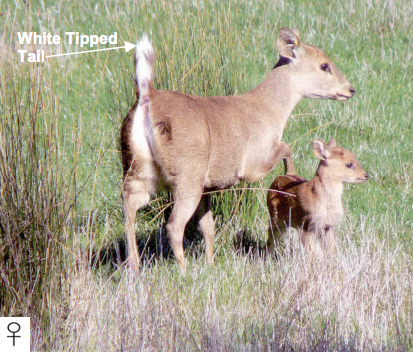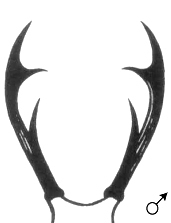 Identification points
smallest deer species in Australia (sheep size)
coat ranges from dark brown to reddish-brown
upward sloping back to a high rump
often has uniform light spots from shoulders to rump
white-tipped tail
stag: up to 70cm at shoulder and 50kg
hind: up to 61cm at shoulder and 30kg.
Chital deer (Axis axis)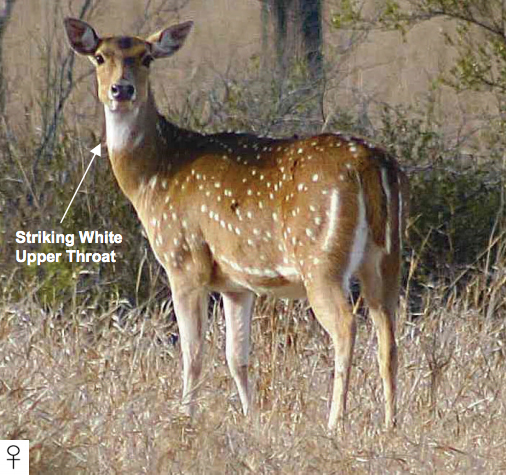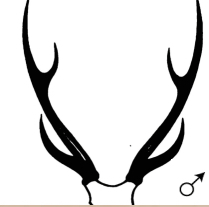 Identification points
reddish to chestnut brown coat with white spots
striking white upper throat
long tail
dark brown/black muzzle
stag: up to 85cm at shoulder and 80kg
hind: up to 70cm at shoulder and 40kg.
Rusa deer (Cervus timorensis)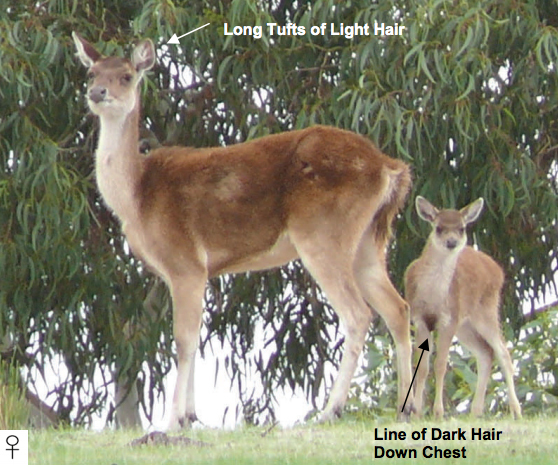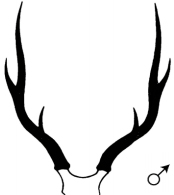 Identification points
coarse grey to grey-brown coat with light chest and throat
line of dark hair runs down the chest and between the forelegs
very vocal compared to closely-related sambar deer
long tufts of light hair from inner ears
stag: up to 110cm at shoulder and 135kg
hind: up to 95 cm at shoulder and 60kg.
Sambar deer (Cervus unicolor)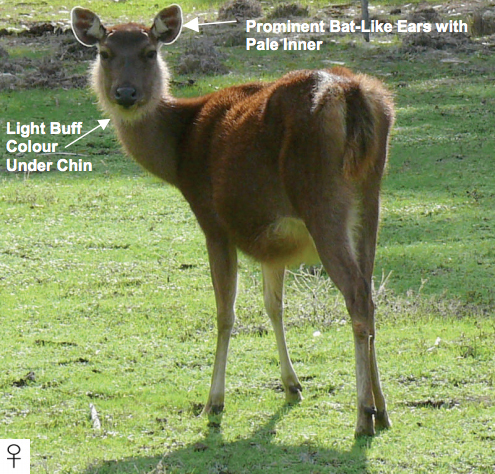 Identification points
largest of Australia's deer
uniform coat, can be light or dark brown, greyish or black
coat fades to a light buff colour under chin, between forelegs and under body
prominent bat-like ears, pale on the inside
stag: up to 130cm at shoulder and over 300kg (about Jersey heifer size)
hind: up to 115cm at shoulder and 230kg.
Control
Our staff can advise you on:
the rights and responsibilities of the community regarding the capture and destruction of feral deer
landholders' responsibilities regarding the eradication of new feral deer populations on their properties.
Related links