Pest plant - Cutleaf mignonette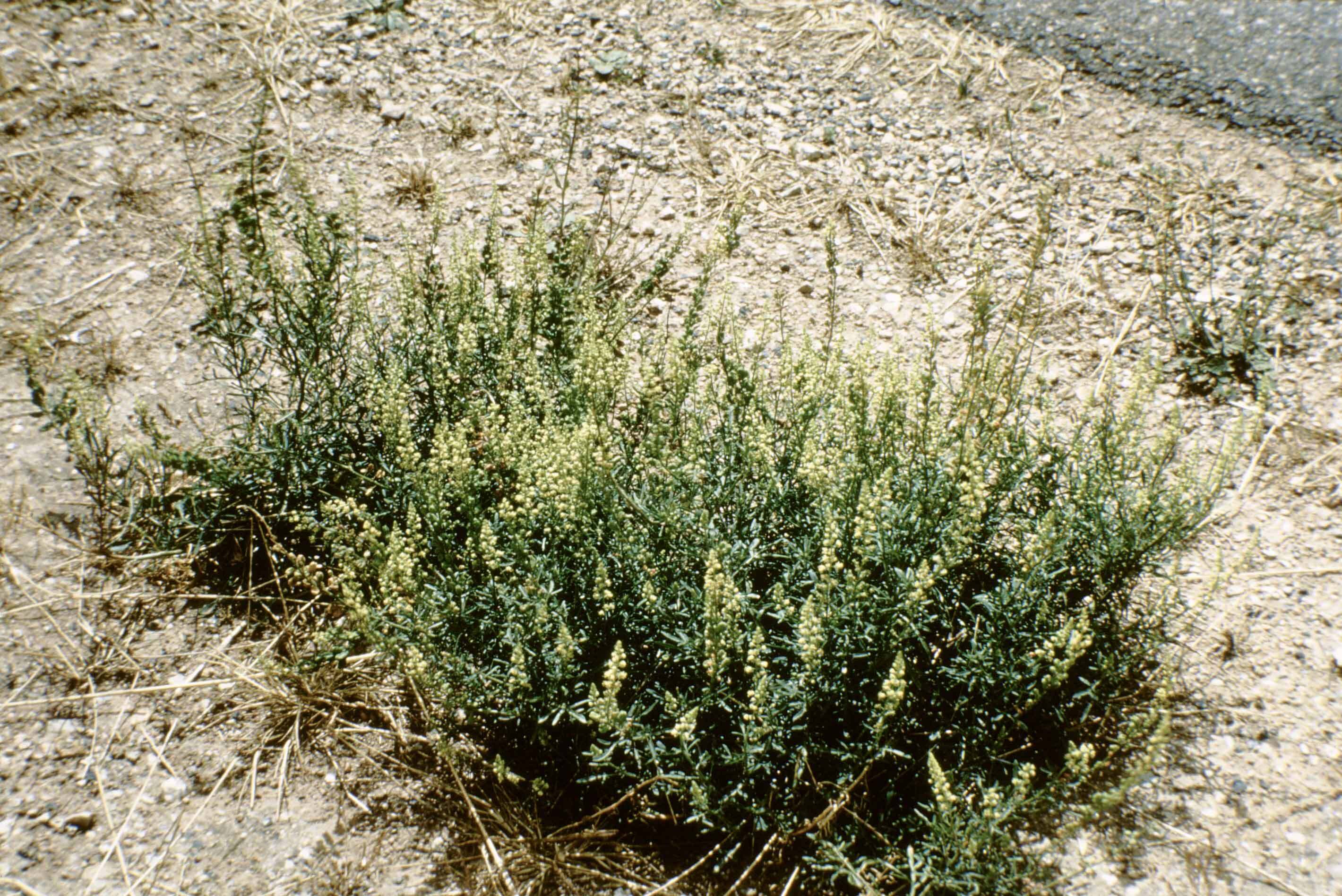 Cutleaf mignonette (Reseda lutea) can significantly reduce cereal crop yields, and taint milk and meat products. It is drought tolerant and occurs in association with calcareous soils.
Description
erect perennial herb up to 1m high
leaves are 20-60mm long, with narrow pointed lobes
flowers are greenish-yellow and numerous, appearing along an upright stem
oblong angular pods approximately 10mm long, with many black, smooth, shiny seeds
extensive succulent roots are able to regenerate from fragments when spread by cultivation.
Why is it a problem?
competes with cereal crops and can severely reduce yields

difficult to remove from contaminated grain
hazard to lupin and cucurbit crops – it acts as an alternative host of the watermelon mosaic virus and the cucumber mosaic virus
unpalatable and can taint dairy produce and meat when no other feed is available.
Distribution
Yorke Peninsula
Scattered isolated infestations throughout the Murraylands and Riverland region.
Ecology
flowers from October to mid-summer

prevalent in areas of the State that receive between 225-625mm of rain annually
occurs on calcareous or alkaline soils ranging from deep sands to mallee clay loams.
How it spreads
by stock, contaminated produce and vehicles

localised spread may occur when root fragments are moved during cultivation.
Related links