Think native vegetation on National Tree Day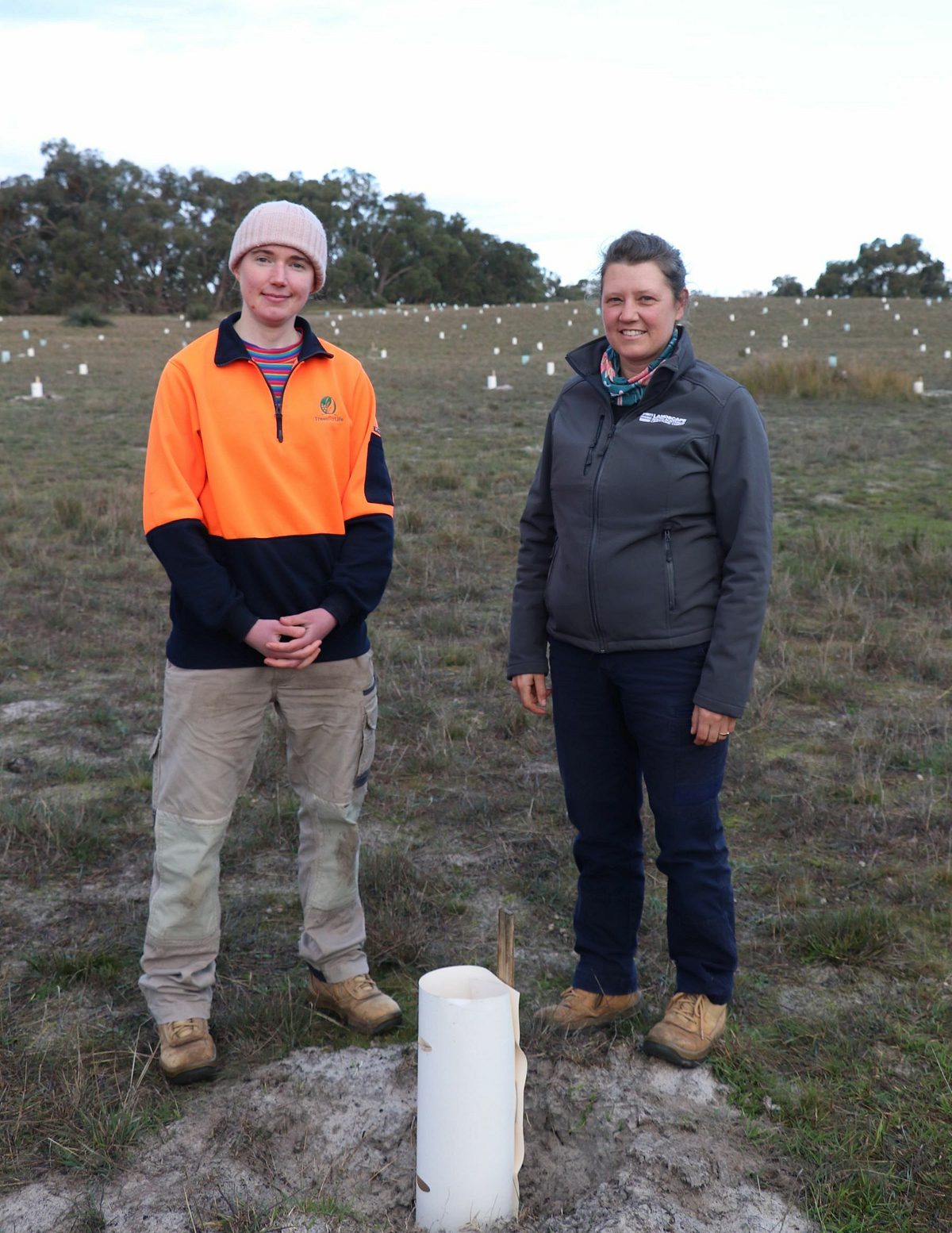 While National Tree Day is the perfect time to get your hands dirty and plant a tree either at home or at a local community planting event, it's also a chance to think more broadly about what we can do to restore our native vegetation.

Our climate is changing and the way we manage our landscapes can help us to protect the environment on which we rely, support threatened species, create jobs and prosperity, and support community wellbeing.
Across the state landscape boards are working with First Nations people, primary production industries and local communities to provide local knowledge and skills to encourage action on topics such as carbon farming and sequestration, and biodiversity for their local landscapes and the state as a whole.
These projects contribute to climate adaptation and mitigation while securing natural assets through landscape management initiatives.
Chair of the collective of landscape board chairs, David Greenhough, said landscape boards are leading conversations and supporting land management actions towards a liveable landscape for ourselves and the generations to come.
"We must act now to ensure our landscapes are healthy and enable us to live well, and one practical action everyone can take is to plant a native tree," David said.
"But it's also an opportunity to think a little more broadly about what needs to be done to restore our native vegetation; ecosystems are complex, and it's important to recognise the role of shrubs, groundcovers, grasses and aquatic vegetation too."
"On National Tree Day, give back to the community and the land on which we live - revegetate a site so that we can enjoy all that nature has to offer to live well."
"Your local landscape board is a great place to start for information and advice about what you can do to help."

Still need convincing? Here are three good reasons from Planet Ark, the organisation behind National Tree Day, why we should plant trees:
To tackle climate change - trees absorb CO2, a greenhouse gas that contributes to climate change. In addition to removing carbon from the atmosphere, trees, shrubs and grasses also store carbon and are important carbon sinks. Trees also release oxygen to sustain life on earth.
To create and restore habitats - planting native seedlings can improve habitat for native wildlife and allow for the development of vegetation corridors, which are crucial in allowing wildlife to move between fragmented habitats.
To improve your mental and physical health – we humans have an innate tendency to seek connections with nature and other lifeforms. Being in the presence of nature has a proven range of health benefits.
Check out the Planet Ark website for advice about how to plant a tree at home or to find a community planting event near you, plus loads more helpful information.
More information
Contact your local landscape board for project updates and local news about how they are working in your region to care for land, water and nature.
To find your local board visit www.landscape.sa.gov.au.