Create a stylish and resilient coastal garden
19 April 2023 until 20 June 2023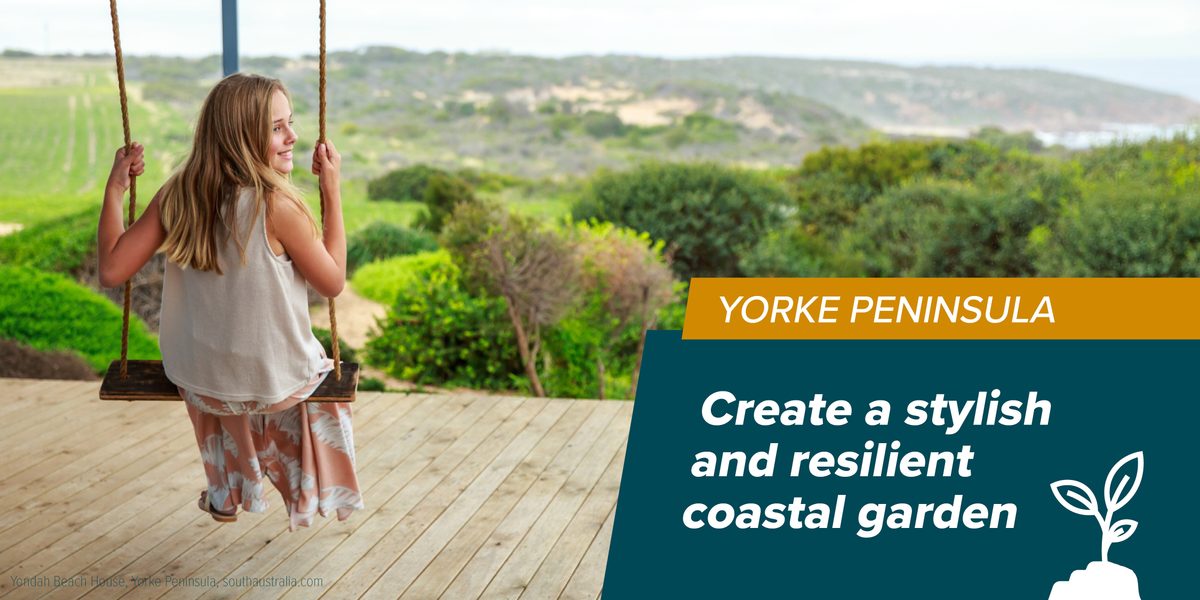 Free workshops across Yorke Peninsula
Would you like a beautiful garden that can handle harsh coastal conditions?

If you live near the coast, you know how hard it can be to keep a healthy-looking garden. The effects of sand, salt, spray and wind can be felt up to 5km from the sea and many plants are not built for that lifestyle.

Join us at one of our FREE Yorke Peninsula workshops to learn how you can use native plants to create a hardy and attractive green space at your home. You'll learn:

different landscaping styles and how to bring them to life

which species will work best for your needs

plant maintenance tips

the common garden plants that are actually environmental weeds

There will be local plants on display, experts on hand for your curly questions and all attendees will receive a free copy of Coastal Gardens: A Planting Guide and a local native plant.

The workshops run from 10am-12pm, except at Yorketown, which starts at 10.30am. There are limited spaces, so please register on eventbrite:

Hardwicke Bay - Wed, 15 March

James Well and Rogues Point - Wed, 19 April

Balgowan - Fri, 21 April

Corny Point - Thurs, 27 April

Tickera - Wed, 3 May

Port Broughton - Wed, 10 May

Moonta - Thurs, 18 May

Kadina - Fri, 26 May

Yorketown - Fri, 9 June

Foul Bay - Tues, 20 June

For more information, contact Landscape Officers Fabienne Dee on 0428 429 321 or Nick Nicholls on 0427 776 974.