Living Flinders: Building community leadership in landscape management
Lying between northern arid and southern Mediterranean climates, the southern Flinders Ranges is recognised for its diverse biodiversity and spectacular landscapes, but also for its susceptibility to the effects of climate change.
In recent times, drought conditions have heavily impacted farmers with many destocking their properties to minimise economic losses and land degradation.
The Living Flinders project, led by the Northern and Yorke Landscape Board, aims to help landowners improve the sustainability of their properties through best practice land management.
The project provides the opportunity to participate in property plans and sticky beak tours, receive advice and mentoring support and join an on-ground works program to improve ground cover, enhance soil carbon stores and boost productivity.
Upcoming events and training
Better Farm Bu$iness by Your Design: 2.5 day short course for farmers looking to learn profitability principles and put them into action

Opportunity: Complete an Expression of Interest form to be part of the next round of Property Management Plans
Productivity and sustainability
With a landscape-scale focus that aims to deliver triple-bottom-line benefits, Living Flinders will help landholders apply sustainable land management practices on their own properties and in collaboration with neighbouring landowners. The project outcomes include:
improving productivity by increasing native pasture cover and reducing the risk of soil and nutrient loss from hillslope and wind erosion
improving the long-term sustainability of native pastures by enhancing the level of supporting ecosystem services, including landscape water processes.
Pasture cover improvements will be achieved by raising awareness of best practice rangeland management, improving livestock grazing management and building capacity within farm enterprises to implement and maintain new business models.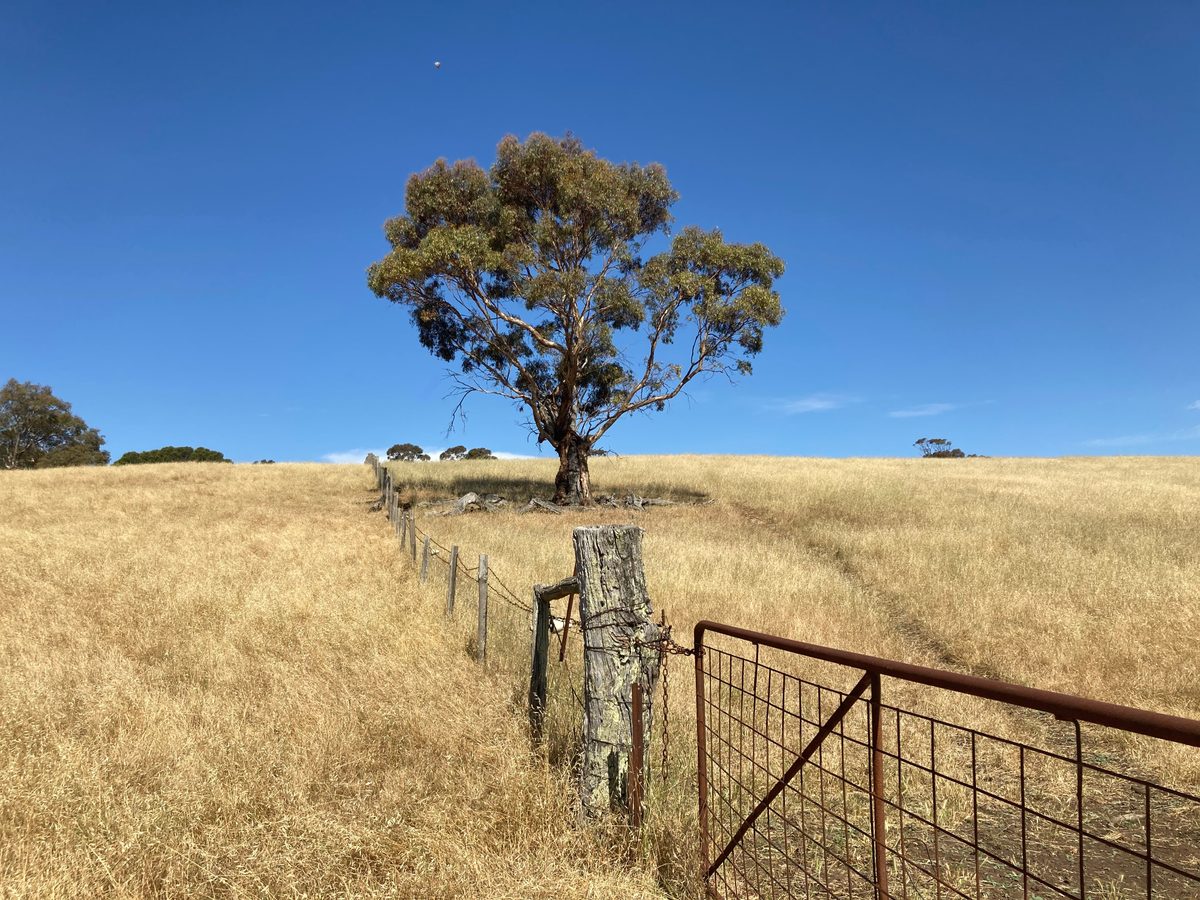 Property management plans
Through the Living Flinders program, Property Management Plans support landowners to:
recognise and understand landscape processes, condition and trends
capture water within the landscape
understand the ecological and edaphic processes that underpin productivity
Facilitated by a specialist property planning facilitator, the process begins with a kitchen-table discussion about property goals, followed by a landscape mapping exercise that charts elements such as landscape formations and existing vegetation and soil condition.
Each plan will lead to actions, which could include earthworks to reduce erosion, capture moisture and improve vegetation cover, shelter belts, stock containment areas, fence re-alignment, water point relocation, and weed management. These activities will eventually form demonstration sites and sticky-beak tours to educate the broader community.
Expressions of Interest (EOI) are now invited for the next round of Property Management Plans. We are seeking land managers or owners of pastoral enterprises within the southern Flinders. Applicants should have an approximate property size of >2000ha and obtain the majority (>50%) of total income from the pastoral grazing enterprise.
Download the Expression of Interest form
EOI closes 5pm, 29 July 2022
Contact: Jessie White, Landscape Project Officer, via email jessie.white@sa.gov.au or call 0429 151 138
Additional courses and resources
To help drive change, the broader community will also have access to additional extension courses and resources, including:
Grazing for Profit (rotational grazing, soil organic matter, carbon sequestration, forage diversity)
Better Farm Business - By Your Design
Lifetime Ewe Management
Soil Health Assessment
Case studies, fact sheets

The Drought Resilience Podcast
Listen to honest accounts of the drought from farming families in Orroroo, Eudunda and Keyneton via The Drought Resilience Podcast. This podcast, produced in partnership with Talking Livestock and Voice it, features four South Australian sheep producers who have battled consecutive years of drought. Each interview reveals how they navigated their businesses and families through the financial and mental hardships, including practical coping strategies such as containment feeding. The Drought Resilience Podcast is supported by the Northern and Yorke Landscape Board, through funding from the Australian Government's Future Drought Fund and National Landcare Program.
Stress Free Stockmanship video
The Living Flinders program provided a fully funded specialised two day Stress Free Stockmanship [SFS] course to farmers within the Living Flinders footprint held at Yednalue Station, near Hawker. The course provided a personalised experience of the basic stress free stock handling techniques taught by Bruce Maynard, an innovative dryland farmer from Narromine NSW.

Lead agency
Northern and Yorke Landcape Board
Funding partners
Regional Land Partnerships – Australian Government
More information
Landscape Project Officer
0429 151 138