Pygmy blue-tongue lizard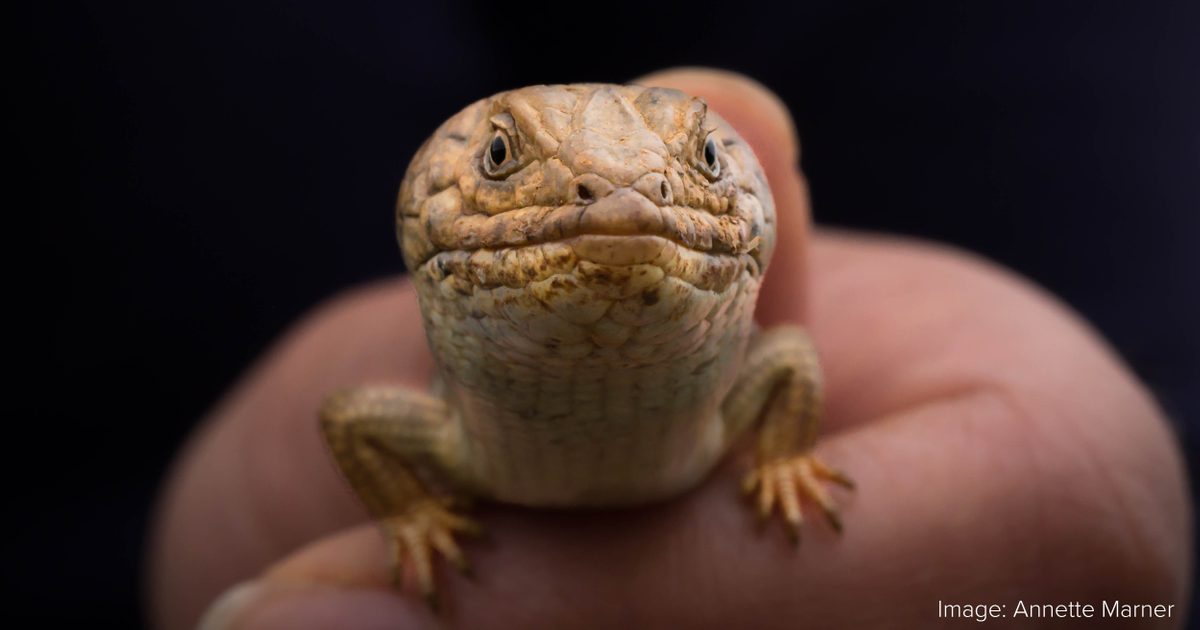 Removing barriers to the conservation of the pygmy blue-tongue lizard
Endangered nationally and in South Australia, the pygmy blue-tongue lizard (Tiliqua adelaidensis) is now only found in the Northern and Yorke region.
A small reptile that actually has a pink tongue, it is found in native grasslands and lives in holes abandoned by trapdoor spiders. It depends on healthy grasses for protection and clear spaces between tussocks to hunt for insects.
With native grassland habitat declining, the Northern and Yorke Landscape Board is leading a 12-month project across the mid north and southern rangelands to help protect critical pygmy blue-tongue lizard habitat.
With funding from the Australian Government's Environmental Restoration Fund, the Board is working with five private landholders to improve patches of native grassland through rotational grazing, a farming method that helps to maintain healthy grasses and inter-tussock spaces.
The landholders involved in this project receive grant contributions towards the cost of rotational grazing farm infrastructure, advanced training in grazing management and tailored property management plans. In return, they enter into a 10 year land management agreement to use best practice rotational grazing methods. The broader community also has an opportunity to be involved through four grazing workshops scheduled in early 2023.
Overall, the project will deliver:
Improved grazing management practices over approximately 7900 hectares in the mid north and rangelands, including 5000 hectares of potential pygmy blue-tongue lizard habitat.
Rotational grazing training and property management plans to 5 individual landholders.
Four broader community workshops in rotational grazing management in partnership with Mid North Grasslands Working Group.
Funding for baseline monitoring of pygmy blue-tongues and their habitat, including an honours study through Flinders University.
Read our fact sheet about pygmy bluetongue lizards
Lead agency
Northern and Yorke Landscape Board
Funding partners
This project is funded through the Australian Government's Environmental Restoration Fund Priority Species Grant.
More information
For more information, contact Landscape Officer Nick Modra via nick.modra@sa.gov.au or 0458 353 309.