Cricket and Conversations
31 March 2023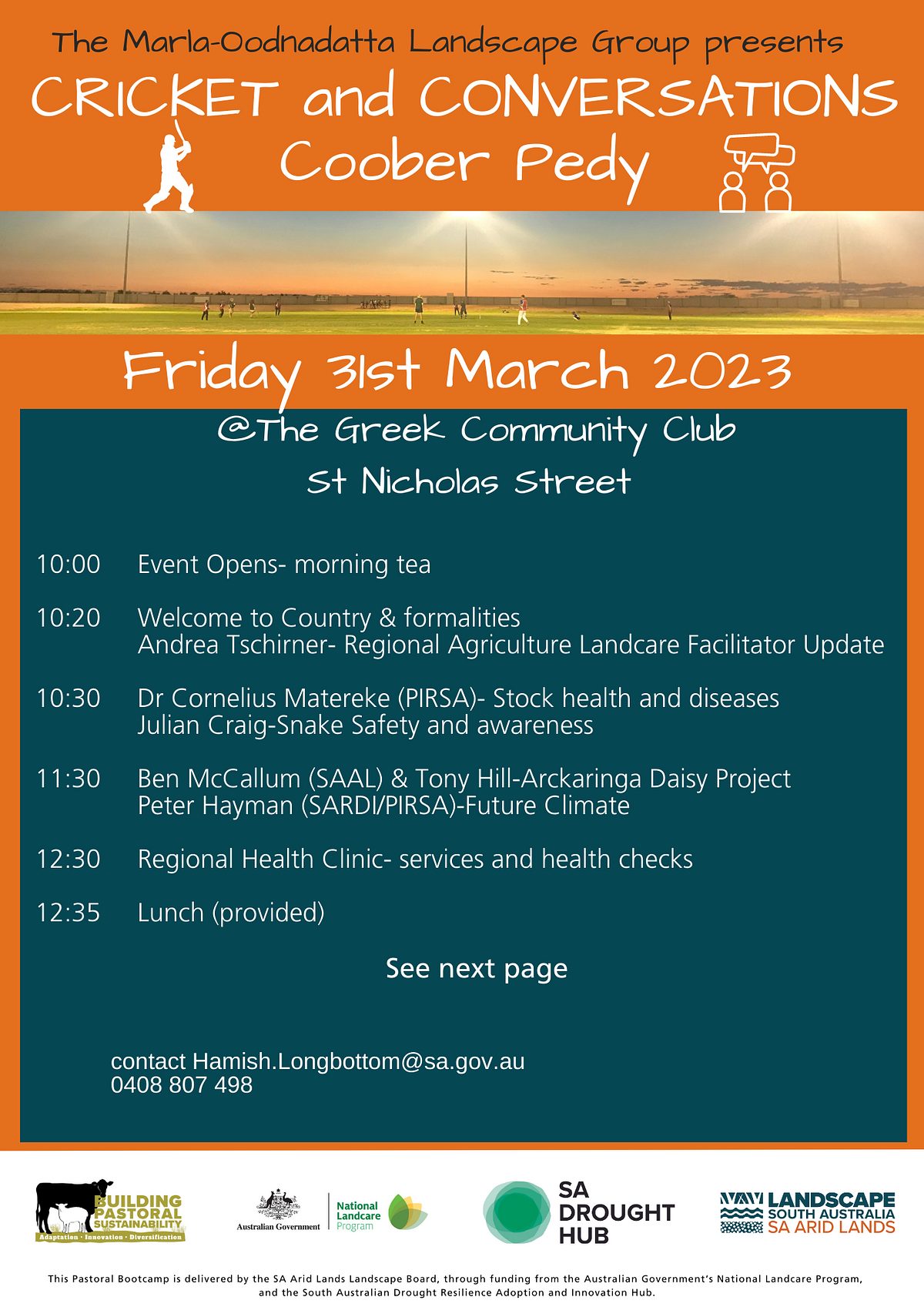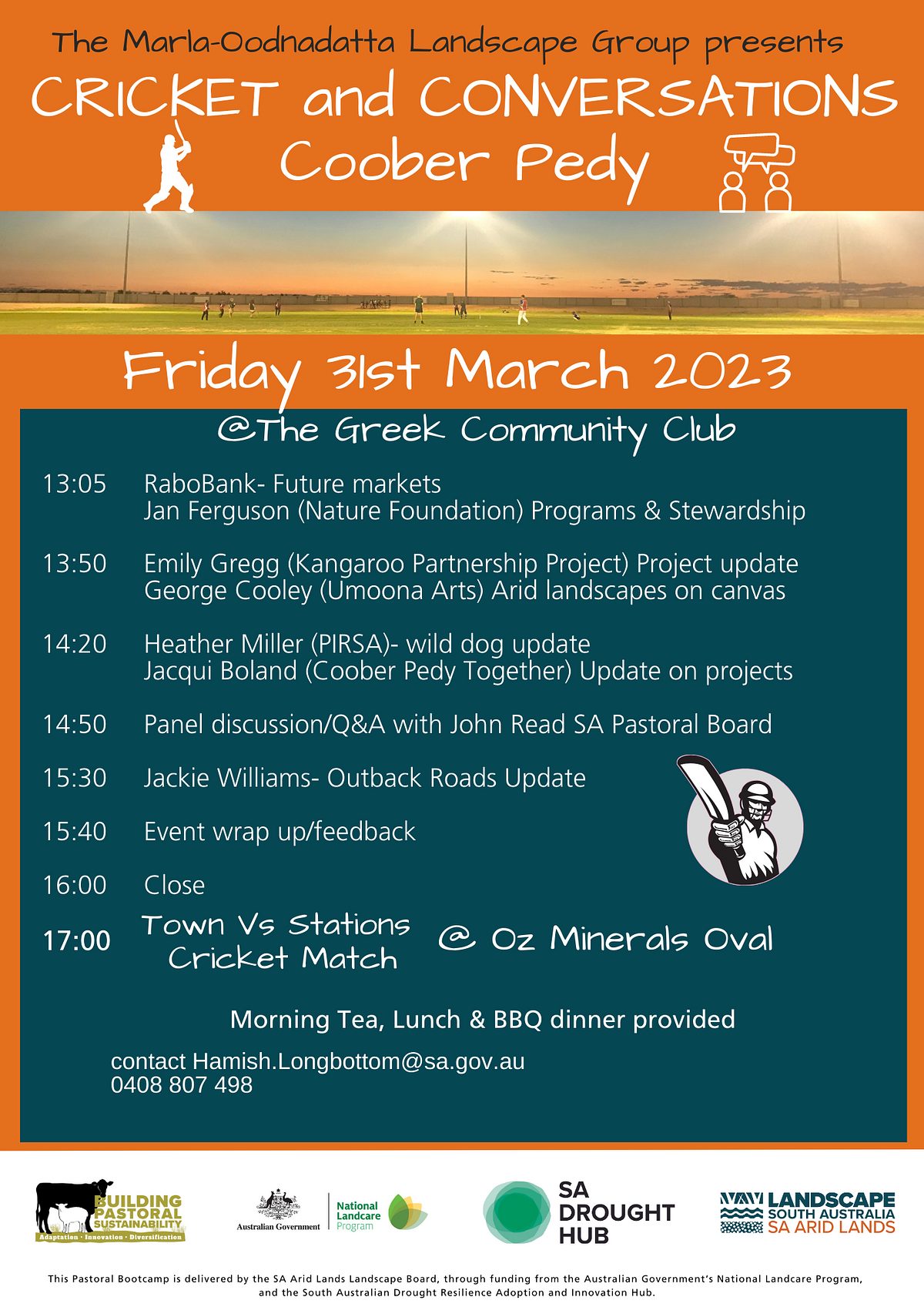 The annual Cricket and Conversations event in Coober Pedy is promising an informative program and an opportunity for the town team to defend their cricket crown.
A day of conversation at the Greek Community Club will include stock health, snake awareness, climate adaptation and updates on the Kangaroo Partnership Program, the Arckaringa Daisy Project and on wild dog control programs.
It will be followed by the annual town versus stations cricket match at the Oz Minerals Oval, where the stations team is looking to reclaim the title.
The event is hosted by the Marla-Oodnadatta Landscape Group and is shaping up as one not to be missed.

Book your ticket now at https://www.trybooking.com/CFAVO or contact Hamish.longbottom@sa.gov.au or on 0408 807 498.
More information
Community Landscape Officer
0408 807 498