Grader workshop - Corunna
25 September 2023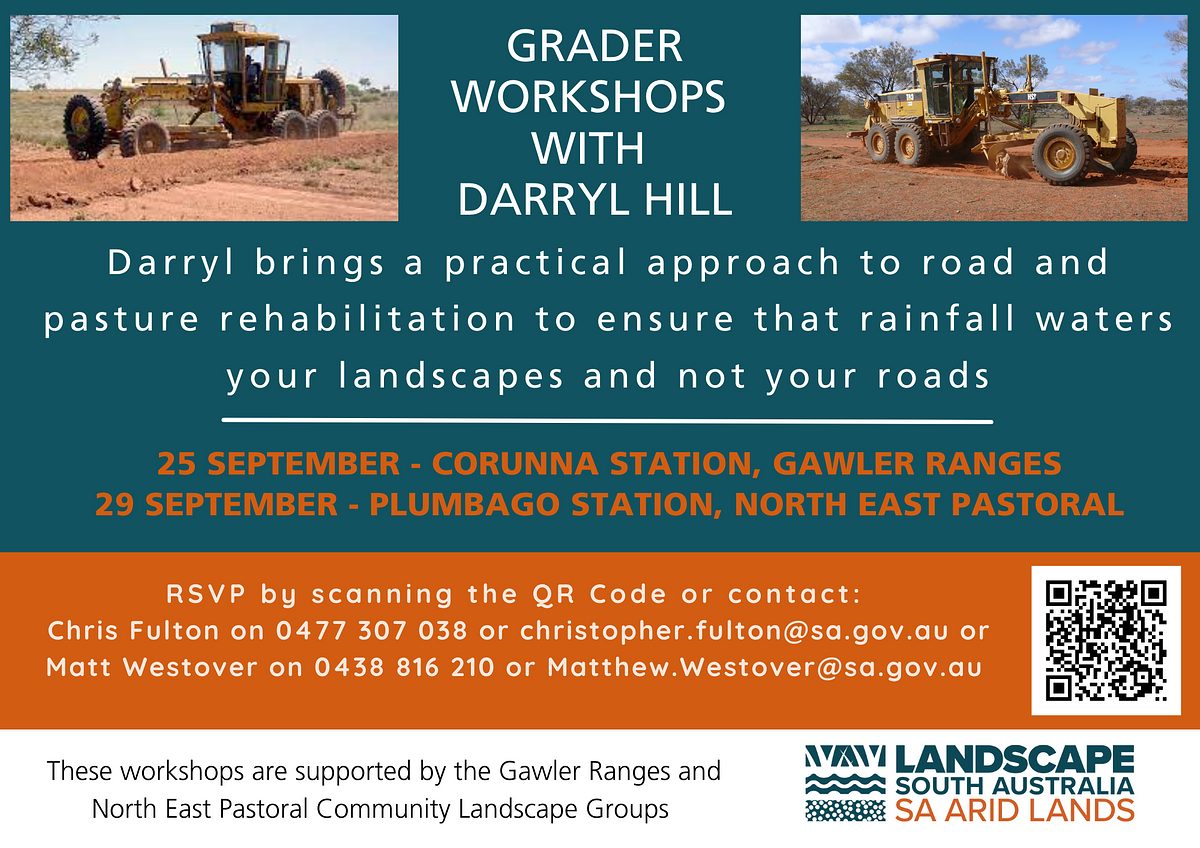 If you are looking to a practical approach to road development and pasture rehabilitation, look no further than this workshop with Darryl Hill.
The co-author of the publication Managing Outback Roads Darryl is highly recognised and popular for his practical knowledge and experience using graders and other earthmoving equipment to undertake gully remediation and erosion control works.
Book your ticket to the Corunna workshop at https://www.trybooking.com/CKM...
More information
Community Landscape Officer
0477 307 038