Ladies Soils Day
28 September 2022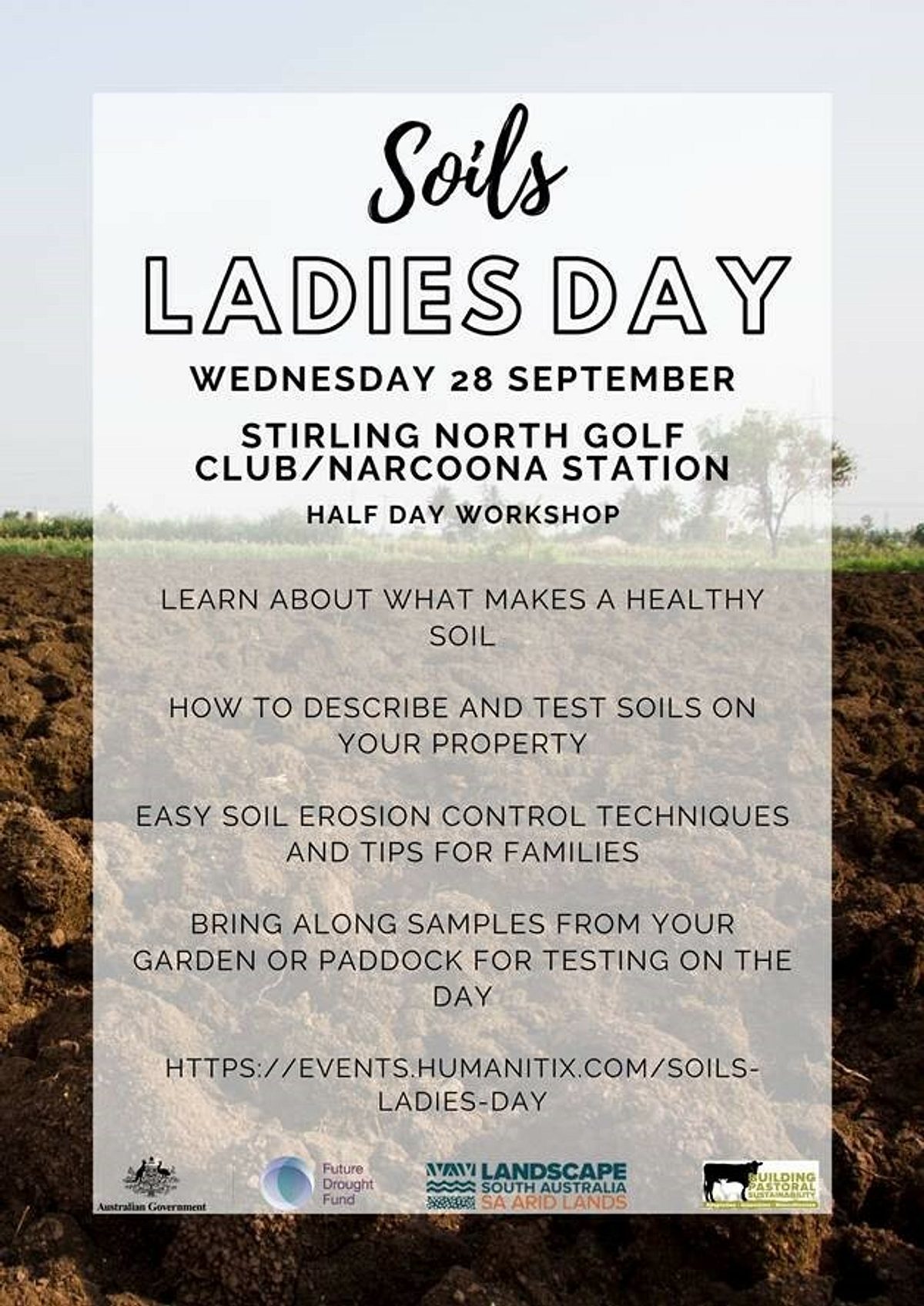 You can have your cake and eat it too!

Come along to our Soils Focused Ladies Day and find out why healthy soils are like a good chocolate cake.
Meet us at the Stirling North Golf Club for smoko at 9am. We'll be set-up from 8:30am to test your garden soil or have a yarn before the day starts. Little people are most welcome.
At 9:30am sharp we will head out on a field trip to explore a couple of paddock sites and:
Learn about what makes a healthy soil
Find out how to describe and test soils on your property
Learn easy soil erosion control techniques and tips
We will encourage carpooling from the Golf Club, and there will also be a coaster bus to move people out to field sites.
A table is booked for lunch at 1pm at the Pastoral Hotel which will conclude the workshop (own cost)
Please wear field appropriate clothing/footwear and bring your phone or camera along. Bring garden or paddock soil samples for testing before smoko.
To book your spot click here: https://events.humanitix.com/soils-ladies-day
More information
Regional Agriculture Landcare Facilitator
0438 720 469