RCS Grazing Clinic - Quorn
07 December 2021 until 09 December 2021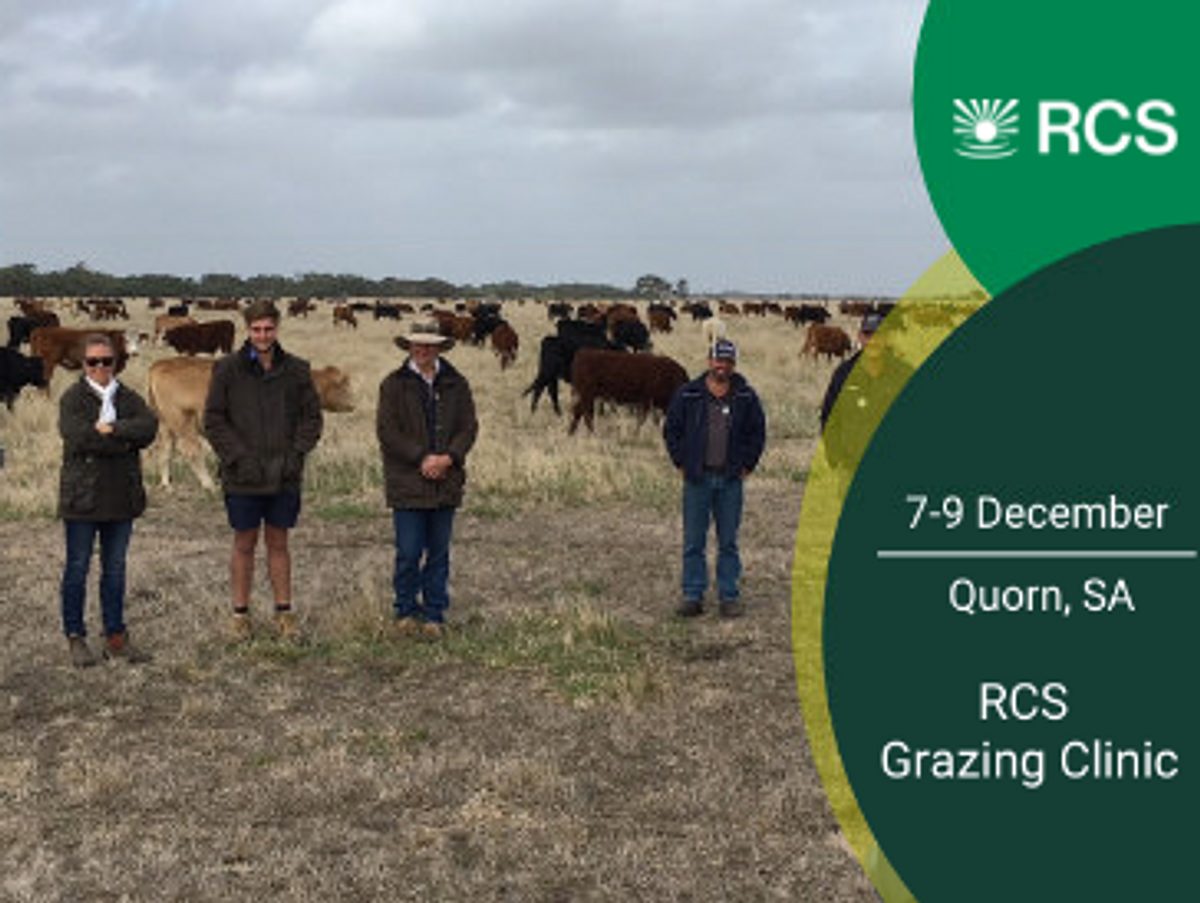 The RCS Grazing clinic to be held in Quorn from December 7-9 is a practical hands-on workshop that develops skills as a grass manager.
It will give you the confidence and practical know-how to go home and begin implementing what you learn.
It covers the principles and practices of grazing management, including how to deisgn and manage a grazing cell and how to use grazing charts as a planning and decision making tool.