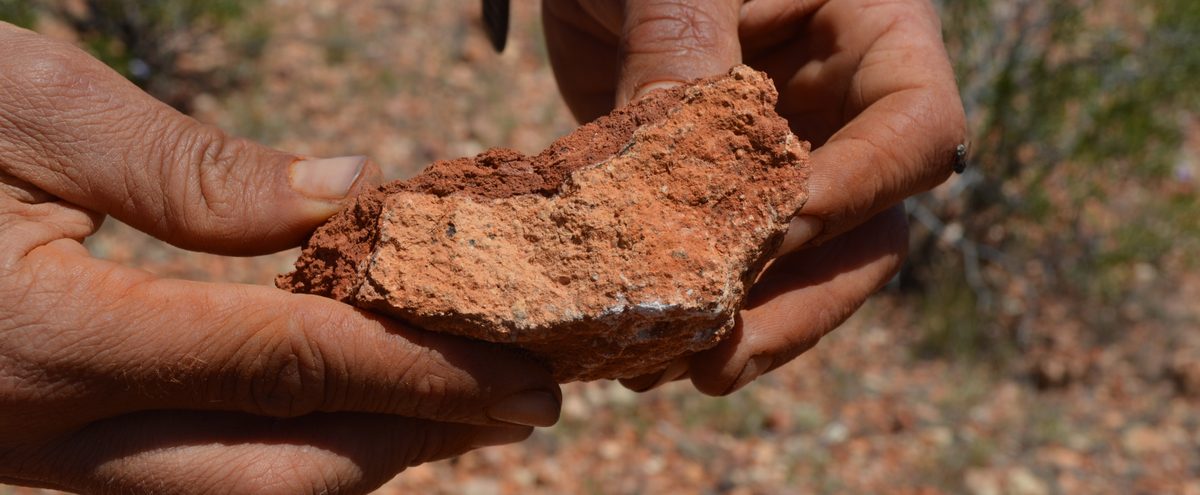 From the Ground Up
From the Ground Up is building on the success of the SA Arid Lands Landscape Board's Building Pastoral Sustainability Project and aims to support regenerative grazing practices in South Australia's rangelands to build drought resilience.
The project is a welcome addition to the region's land management programs, with growing interest from industry leaders for information on soil health and regenerative grazing practices in the rangelands.

Maintaining soil health and ground cover during dry periods is integral to maintaining profitable and resilient businesses. Regenerative grazing looks to manage livestock movements and behaviour to allow pasture to be rested during a growing season.
Rest-based grazing practices are well documented and monitored in higher rainfall regions, but not well known in the rangelands. This project looks to assess and quantify the benefits of rest-based grazing to soil and vegetation health and livestock productivity, under different management practices on working pastoral properties.
From the Ground Up will focus on three main areas:
Demonstration sites
Field days and peer-to-peer learning
On-ground training
A copy of the prospectus, detailing the program and your opportunities to be involved can be found here


Southern Rangelands Grazing Land Management course - Grazing Fundamentals EDGE
The SA Arid Lands Landscape Board has collaborated with Meat and Livestock Australia to develop a Southern Rangeland Grazing Land Management course that is tailor made for the SA Arid Lands pastoral context.
It is a regionally-delivered, one day training workshop that is open to all SA Arid Lands residents with an interest in grazing land management. It has been designed for property managers and workers, advisors and students.
The workshops will cover topics that include soils, land and vegetation types, climate, rangelands ecology and processes, dietary requirements of livestock production and grazing management with a focus on land condition assessment, forage budgeting, grazing systems and total grazing pressure.
Here's what we're offering:
A Southern Rangelands Grazing Land Management Course, to be offered at 11 different locations in the SA Arid Lands region in August and October 2023.
Training that has been designed specifically for the SA Arid Lands pastoral context by Meat & Livestock Australia's (MLA) EDGEnetwork, with contributions from experienced rangeland advisors.
Expert delivery by Dionne Walsh (Range IQ), Deb Scammell (Talking Livestock) and Tanisha Shields (Agrista)
Dates and locations:
TOUR 1
15 August - Mungerannie Roadhouse
17 August - Lyndhurst Community Hall
19 August - Blinman Community Hall
21 August - Bindarrah Station
22 August - Yunta Racecourse
24 August - Quorn Community Hall
28 August - Stirling North Golf Club
TOUR 2
3 October - Mount Eba Station
5 October - Oodnadatta Racecourse
7 October - Coober Pedy Golf Club
9 October - Nonning Station
Places at all courses are limited. Book early to secure your seat.
Bookings open at 4pm Wednesday 7 June, 2023. Book at https://www.trybooking.com/CIN..
From the Ground Up is funded by the Australian Government's Future Drought Fund.