Learn about precision agriculture from other SA farmers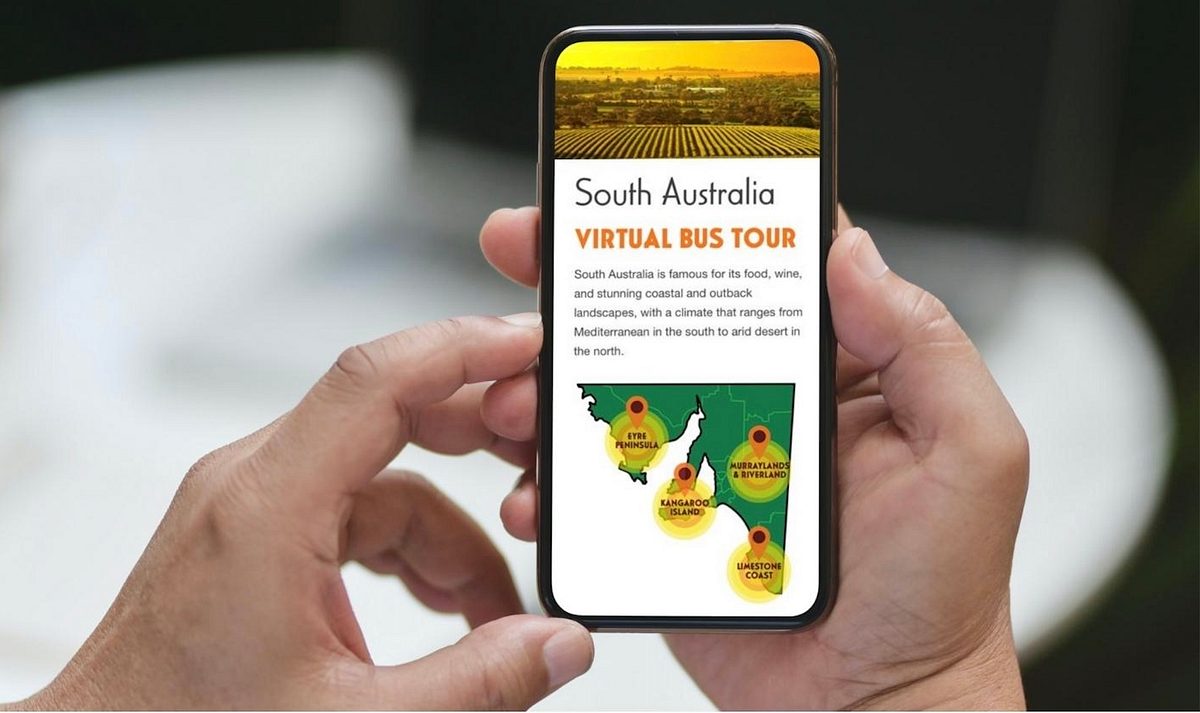 A virtual bus tour launched late last year to give farmers a 'look over the fence' at precision agriculture practices in action in four regions of the South Australia is proving to be a hit. With funding support from four South Australian Landscape Boards, including Grassroots Grants, the Society of Precision Agriculture (SPAA) set out to develop a series of field walks with a difference.

What is precision agriculture?
Precision agriculture is a management strategy that uses temporal and spatial data to improve sustainability of agricultural production.
Who should get on the bus?
Farmers, landholders and others who are interested in learning more about precision agriculture and its impact on productively, profitability and sustainability should jump on board.
You'll hear from 13 farming families as they share their experiences, challenges and lessons learned, as well as their top tips for others interested in embracing precision agriculture.
Where does the bus go?
The bus currently finds its way across four South Australian landscape board regions – Eyre Peninsula, Limestone Coast, Kangaroo Island, and Murraylands and Riverland. The 13 stops include farms covering the grain, livestock, dairy, horticulture and viticulture sectors.
Popular stops on the tour
Here are some of the most-visited stops for each region that you'll find 'on the bus':
Case study

Sector

Owners

Dryland broadacre cropping & wool

Eyre Peninsula

Tim Polkinghorne & Ellen Hardy, Andrew & Jenny Polkinghorne

Dryland broadacre cropping

Eyre Peninsula

Chad & Carla Glover

Wine grapes, cropping, cattle & sheep

Limestone Coast

Peter Balnaves

Prime lambs & cropping

Limestone Coast

Richard & Nikki Kirkland

Seed potatoes, hay, prime lambs & wool

Kangaroo Island

Peter & Meghan Cooper

Trade, store & ewe lambs, hay

Kangaroo Island

Rick & Annie Morris

Dryland broadacre cropping & sheep

Murraylands and Riverland

Jock McNeil

Big picture delivers efficiency and boosts yields, one tree at a time

Almonds

Murraylands and Riverland

Scott McKenzie
Top Tips
Top tips from the farmers along the bus tour include:
'Implement one aspect or system of PA at a time' (Tim Polkinghorne, Lock)
'Technology has no value until data it collects can be used to make decisions that increase returns or reduce costs' (Peter Balnaves, Coonawarra)
'Focus on the most profitable enterprise' (Rick Morris, Karatta, KI)
Get on board now
There's no timetable so you're never too late to jump on board at www.spaa.com.au/virtual-bus-tour
Your local landscape board is here to help

Your local landscape board is a great source of information and advice. Get in touch to find out how they can help you.
The virtual tour was created by SPAA to allow farmers to share their experiences of precision agriculture, supported by South Australian landscape board grassroots grants, South Australian landscape levies and the Australian Government's National Landcare Program.