What is Landscape SA?
Landscape SA is the name given to the system for managing South Australia's landscapes.
The Landscape South Australia Act 2019 is the framework for this system.
Eight regional landscape boards and Green Adelaide work with partners to deliver practical, on-ground programs to manage landscapes. They invest landscape levies into regional priority issues as well as leveraging Australian Government funding towards managing and protecting our productive and natural landscapes.
The Landscape SA system includes the State Landscape Strategy, a Grassroots Grants program in each region, and the flexibility for levy funding to be distributed from Green Adelaide to regional South Australia through the Landscape Priorities Fund.
The Department for Environment and Water supports the Landscape SA system through leading the development of the State Landscape Strategy, administering the Landscape Priority Fund, policy and program work (such as water, biodiversity and soil management) and advising the Minister and boards on the application of the Act.
Landscape boards: here to help
There are nine landscape boards across South Australia. They are here to work with you to look after our natural and productive landscapes. Everyone can do something to help.
Boards report to the Minister for Climate, Environment and Water. This chart sets out the current membership of the 8 regional landscape boards and Green Adelaide.
Find your local board
Don't know which is your local board? Find your local board using the map below. Click on the regions for their name, zoom in to see locations, or click on the pin button to show your current location.
Landscape Regions

Our region
The Alinytjara Wilurara (AW) region covers the north-west third of South Australia. In Pitjantjatjara, 'alinytjara' means 'north' and 'wilurara' means 'west'.
The AW region covers more than 250,000 square kilometres, stretching from the Northern Territory and West Australian borders south to the Great Australian Bight. The regional boundary extends to the edge of the State Waters (three nautical miles off-shore) in the Great Australian Bight and includes the South Australian part of the Great Australian Bight Marine Park. The land and its 340 kilometres of coastline are mostly dedicated to conservation and traditional Aboriginal use and occupation. The homelands and community townships are inhabited by approximately 4000 people. The region is managed as nine distinct landscapes.
There is no privately owned land in the region. More than half of AW is held as dedicated Aboriginal lands and is owned or in the trust of three key land holding authorities:
Yalata
Anangu Pitjantjatjara Yankunytjatjara (APY) Lands
Maralinga Tjarutja (MT) Lands
The AW region is diverse in its fauna, flora and cultural heritage. With some of the hottest and most remote areas in South Australia and no permanent rivers or creeks, water is a limiting factor to economic development throughout the region.
Upcoming meetings
The schedule of future board meetings is available here. If you would like to attend or make a presentation at any of the upcoming meetings, please contact aw.landscapeboard@sa.gov.au.
Grassroot Grants
For further information on Grassroot Grants please head to the Alinytjara Wilurara Landscape Board website.
Board Members

Michael Haynes (Chair)
Peter Miller
Julieanne Campbell
Peter Burgoyne
Julie O'Toole
Duane Edwards
Debbie Hansen
Jeremy Lebois
Wanda Miller
Tapaya Edwards
For more information visit the website.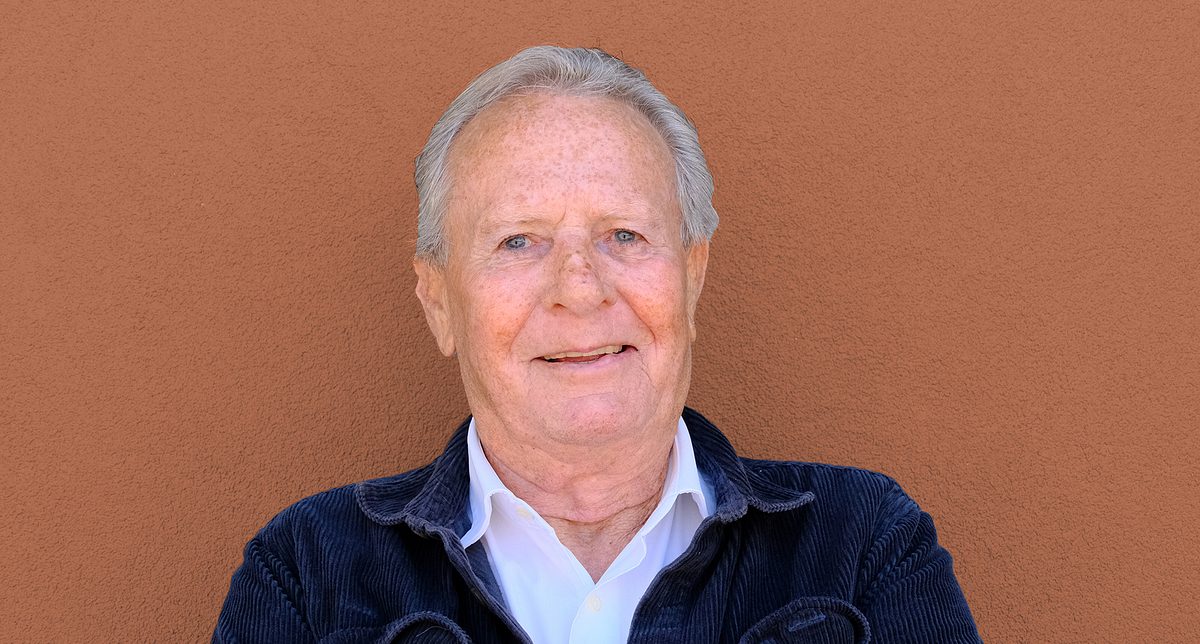 Chair
Michael (Mick) Haynes
Mick was appointed to the Alinytjara Wilurara Landscape Board in February 2020 having been a member of the AW NRM Board since 2013 including as Presiding Member from February 2019 to February 2020. He was appointed Presiding Member (Chair) again in 2023.

Mick is a descendant of Kokatha and Mirning tribes and currently resides in Ceduna.

Mick represents the Far West Coast areas on the Alinytjara Wilurara Landscape Board. He has a solid history of governance roles including Acting Deputy State Manager and Ceduna Regional Manager of the Aboriginal and Torres Strait Islander Commission between 1986 and 1997. He retired in late 2017 as the CEO of Ceduna Aboriginal Corporation, where he reported to an all Aboriginal Board.

Our region
The Eyre Peninsula Landscape Board region covers a significant area of South Australia, about 80,000 square kilometres or 8 million hectares, and includes part of the upper Spencer Gulf, the City of Whyalla, across the southern boundaries of the Gawler Ranges, past Ceduna to the edge of the Nullarbor Plain and south to the fishing hub of Port Lincoln. The region supports a population of close to 60,000 people.
As part of the Eyre Peninsula Landscape Board's planning process, the region was divided into five subregions based on areas of similar landscape and land uses. A set of subregional descriptions provide an understanding of the natural resources, systems and drivers across the Eyre Peninsula. See the Board's landscape plan page for more details.
The region's economy is diverse, and includes primary industries, health and community services, manufacturing, retail trade, construction, education and training, and mining. Tourism and mining are growing industries in the region. Primary industries include cereal crops, sheep, cattle and viticulture. The region has several commercial fishing fleets, with the largest based at Port Lincoln.
The majority of South Australia's aquaculture farming is also located in the region, with species farmed including southern bluefin tuna, yellowtail kingfish, mulloway, blue mussels, greenlip abalone, and pacific and native oysters. Oyster farming was established in the 1980s and occurs in several areas including Coffin Bay, Cowell, Streaky Bay, Smoky Bay, Denial Bay and St Peter's Island.

The Eyre Peninsula Regional Landscape Plan sets the vision and priorities for the region to achieve sustainable landscape management from 2021-26. It focuses on the priority areas of water, sustainable agriculture, pest plants and animals, biodiversity and community.
Grassroots Grants
The Grassroots Grants program supports individuals, volunteers, community groups and other organisations working on a not-for-profit basis, with local landscape management projects. Further information on Grassroots Grants in the Eyre Peninsula region can be found on the Eyre Peninsula Landscape Board website. Applications usually open annually in March.
Board Members
Our Board meets throughout the year to review the work being undertaken by the Eyre Peninsula Landscape Board. Find out more about the Eyre Peninsula Board members.

Peter Treloar (Chair)
Mark Dennis
Helen Lamont
Kate McShane
Steven Milner
Alan Tingay

Upcoming meetings
See our schedule of upcoming Board meetings. If you would like to attend or make a presentation at any of the upcoming meetings, please contact the EP Landscape Board via email on ep.landscapeboard@sa.gov.au.
For more information visit the website.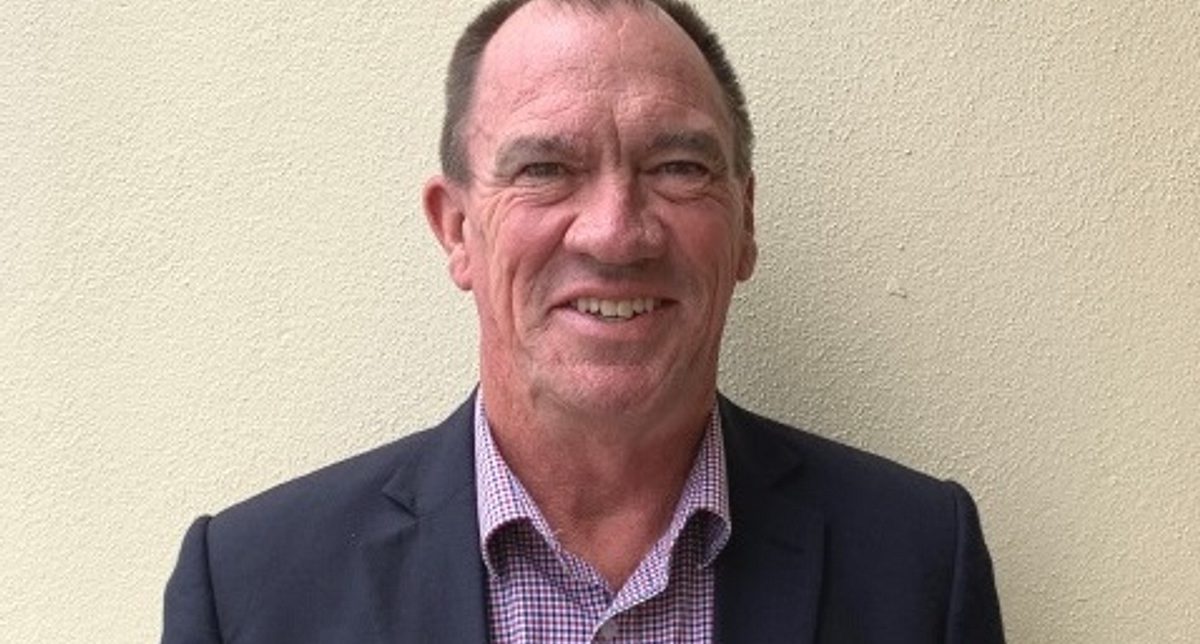 Peter is an experienced mixed farmer from Edillilie who is passionate about agriculture, local history and Eyre Peninsula. He represented the South Australia Electorate of Flinders in State Parliament from 2010 until 2022.

During his time as an elected member he was involved with various committees including Natural Resources, Economic and Finance, and Regional affairs. Peter was also Deputy Speaker and Chair of Committees during his time on the Government benches. He has vast experience representing the Eyre Peninsula community particularly in the areas of natural resources and agriculture.

Peter was one of the founding members of the inaugural Eyre Peninsula Natural Resources Management Board (2005-2008).

Our region
A new entity called Green Adelaide has been created under the Landscapes South Australia Act 2019, specifically in recognition of the unique environmental challenges faced in urban areas.
Green Adelaide will drive innovation and action in metropolitan Adelaide to deliver a climate resilient and ecologically vibrant city from the hills to the sea. Green Adelaide will bring an integrated approach to managing Adelaide's urban environment through increased efforts to green and cool our backyards, streets and neighbourhoods, enhance biodiversity, and create open and healthy green spaces for everyone.
Green Adelaide will support Adelaide to become the world's second National Park City through connecting community to nature and managing our urban environment..
Green Adelaide aspires for Adelaide to become globally recognised for its liveability and thriving environment by building on its reputation as a cool, clean, green and vibrant city and attracting industry, investment, residents and visitors.
The new Green Adelaide region spans 17 metropolitan councils and approximately 1.3 million South Australians.
At the heart of Green Adelaide will be its partnership approach across all levels of government and with the Kaurna Nation, industry, NGOs and community groups.
It will partner with state and local government, industry and NGOs to proactively encourage policies to embed greening and water sensitive design into private and public planning and development at every scale.
Partnerships between local government and Green Adelaide will be crucial to the aims of achieving a green, climate-resilient city. Green Adelaide will form strategic partnerships with local government to plan and implement actions together.
Board Members
Chris Daniels (Chair)
Claire Boan
Greg Ingleton
Felicity-ann Lewis
Louka Parry
Adrian Skull
Trixie Smith
Kelvin Trumper
Tobias Turner
Dena Vassallo
For more information visit the website.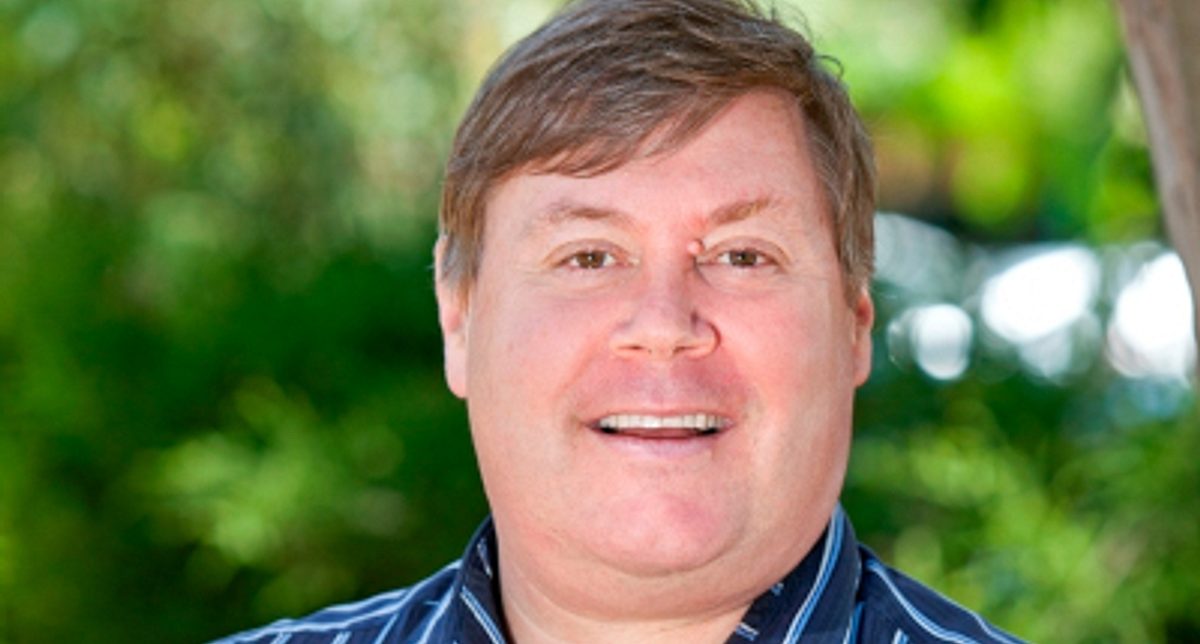 Prof Chris Daniels is CEO of the International Koala Centre of Excellence and Chief Strategic Adviser to Cleland Wildlife Park.

He was the Presiding Member of the Adelaide and Mount Lofty Ranges NRM Board from 2011 to 2018, and Chair of the Board of Nature Play SA from 2016 to 2018. Chris is also Adjunct Professor of Biology at UniSA and Adjunct Professor of Zoology at Adelaide University.

He has published nine books, one DVD and over 250 scientific and community publications. His award winning books include Adelaide: Nature of a City (2005), Adelaide: Water of a City (2010) and Guide to Urban Wildlife (2011).

Chris won the South Australian Premiers Science award for communication (2007) and the Medal for Natural History from the Field Naturalists Society SA (2010).
Our region
The Hills and Fleurieu landscape is the most biologically diverse region in South Australia. Home to half of the state's species of native plants and three-quarters of its native birds, it also has some of the most productive primary industries supplying local and international markets.
Covering 6700 square kilometres of land and sea, the region is home to around 130,000 people and stretches along the Mt Lofty Ranges from Cape Jervis to Birdwood and the South Para River, and from the coastal waters of Gulf St Vincent and Willunga across to Mount Barker, Goolwa and Victor Harbor.
The region's primary industries contribute more than $400 million in value to the South Australian economy each year, with other industries including tourism and retail. Grazing accounts for more than 45% of land use. Apple, pear and cherry production, together with viticulture, wine making and seafood production are also significant rural industries.
Larger towns in the area include Mount Barker, with more than 30,000 people, Victor Harbor at about 15,000 people and Strathalbyn at about 6000. Large areas of the region are also home to people who have chosen a rural lifestyle on small holdings.
The region is dominated by the southern Mt Lofty Ranges and features significant water resources. Other natural assets include grassy woodland habitats, rare vegetation such as the Mt Compass Oak-bush and the threatened Southern Mt Lofty Ranges emu wren. Along the southern coastline, little penguins are a focus of both public attention and conservation effort. Similarly, efforts to protect habitat for endangered shorebirds such as the Hooded Plover are also an important conservation focus.
Upcoming meetings
For meeting agendas, minutes and upcoming meeting dates, please click here. If you would like to attend or make a presentation at any of the upcoming meetings, please contact hf.landscapeboard@sa.gov.au.
Grassroot Grants
For further information on Grassroot Grants please head to the Hills and Fleurieu Landscape Board website
Board Members
David Greenhough (Chair)
Janet Klein
Professor Andy Lowe
Dr Chris West
Amy Williams
Jock Harvey
Becky Hirst
Leanne Muffet
Keith Parkes
For more information visit the website.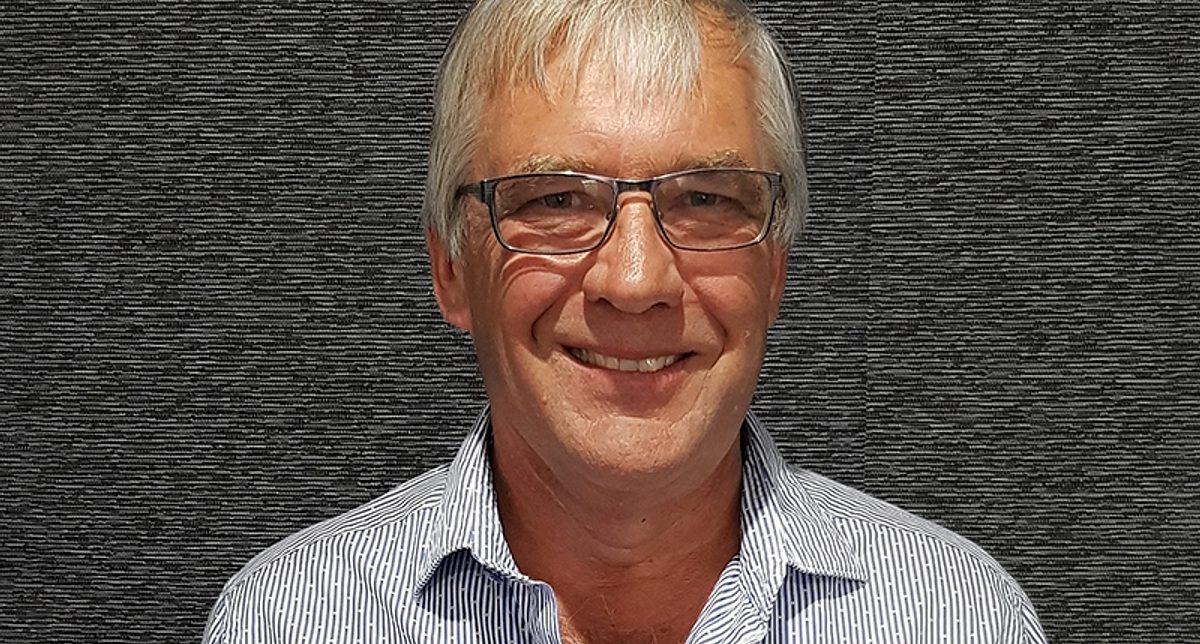 Hindmarsh Island resident, David Greenhough currently works as a consultant for Mabeki Consulting focusing on management processes, strategic planning and coaching, financial direction, IT systems and process integration.

He is the former owner and Managing Director of LEAP Legal Software in South Australia and Western Australia and a partner of Tripos IT, a management and IT consulting group.

He is the current Chair of the Glenthorne Partnership, working with the Department for Environment and Water, partnership members and the community to provide advice and guidance in the creation of the Glenthorne National Park and precinct. He has also been a founding member of Friends of the Lower Field River and has been active in environmental volunteering for many years.

Our region
Kangaroo Island (KI) lies approximately 15 kilometres off of the Fleurieu Peninsula. The island covers an area of 4370 square kilometres and is home to approximately 4700 people who reside primarily in the four townships, the largest being Kingscote. The island welcomes more than 160,000 visitors each year, one third of whom are international guests.
Natural resources underpin a range of industries, with primary production, commercial fishing, and nature-based and farm-based tourism making up around 90% of the gross regional product.
KI contains the highest proportion of remnant vegetation of all South Australian agricultural regions. Around 40% of the island is covered by native vegetation, maintaining significant areas of relatively intact ecosystems.
In 2009, KI was listed as one of Australia's National Landscapes (a tourism and conservation partnership program between Tourism Australia and Parks Australia) in recognition of its spectacular coastlines, unique geological formations, history and accessibility to viewing unique Australian wildlife in their natural setting.
The region is noted for its abundant wildlife, thanks to relatively few predators and extensive native habitats.
Upcoming meetings
Details of future meetings will be added to this site once the schedule is confirmed. If you would like to attend or make a presentation at any of the upcoming meetings, please contact ki.landscapeboard@sa.gov.au.
Grassroot Grants
For further information on Grassroot Grants please head to the Kangaroo Island Landscape Board website.
Board Members
Andrew Heinrich (Chair)
Dr Peggy Rismiller OAM

Barbara Cooper
Peter Davis
Grant Flanagan
Jeanette Gellard
Drew Laslett
Daniel Pledge
For more information visit the website.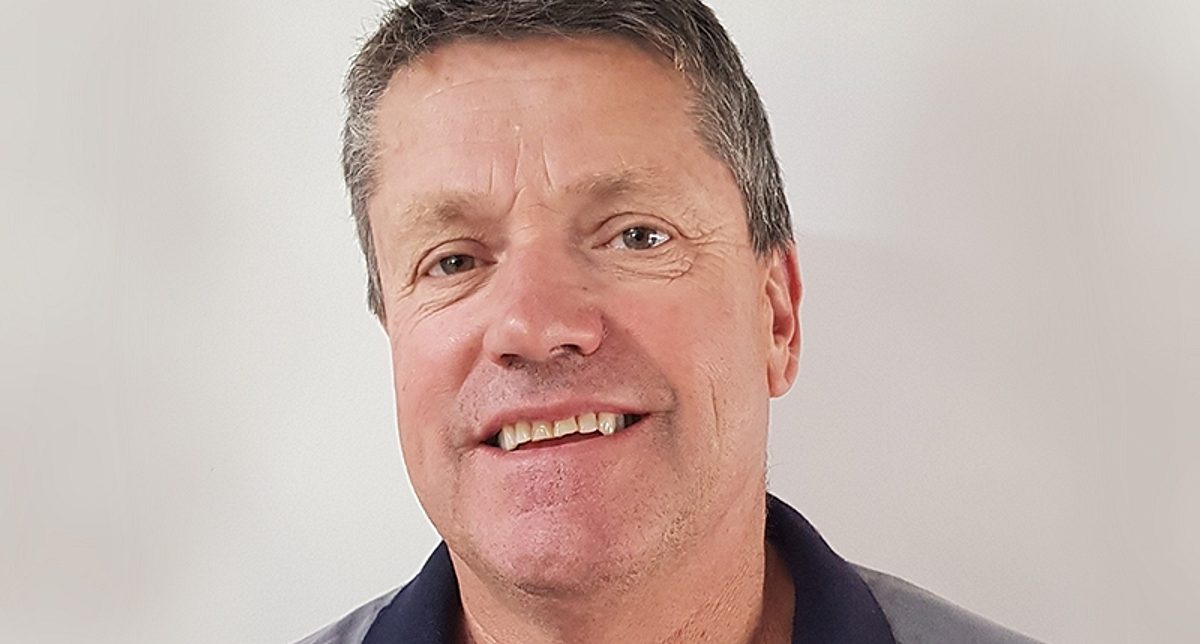 Andrew has been a producer on Kangaroo Island since 1982, running a commercial prime lamb and seedstock operation with White Suffolk, maternal composite and Poll Merino Studs, alongside his wife Tracie and son Jamie.

Sustainability is a key part of farming at their Ella Matta property, with the family working with organisations such as Landcare to fence off native vegetation, re-plant native trees and establish shelter-belts as well as improving pasture and soil, minimising erosion and assisting with local Koala management programs.

Andrew was a founding member and past Chair of the Upper Cygnet Landcare Group, he has also been Chair of the AgKI Board, is a past Chair of the KI ovine johnes disease (OJD) committee, and is a past member of the SA OJD committee. He is currently the President of the KI Football League and the Vice Chair of the Australian White Suffolk Association. He is also the immediate past Presiding Member of the Kangaroo Island Natural Resources Board.

Our region
The Limestone Coast region covers an area of approximately 28,000 square kilometres and bound by the Victorian border to the east, the Southern Ocean to the south and the Coorong to the west.
The region is distinguished by deep limestone substrate and a series of stranded dunes that rise between 20-50 metres above interdunal plains. These plains can be inundated over winter and host a variety of internationally-recognised wetland systems, including the Ramsar-listed Bool and Hacks Lagoons and part of the Coorong and Lower Lakes Wetlands. The region also hosts and extensive network of limestone sink holes and caves, which include the World Heritage Listed Naracoorte Caves.
The climate in the Limestone Coast is characterised by cool wet winters and mild to hot, dry summers. Average annual rainfall varies considerably within the region, from approximately 850mm in the south to 450mm in the north.
With a favourable climate, suitable soils and underground water, the Limestone Coast has a strong history as a highly productive area that supports a diverse and profitable industry base. The Limestone Coast region contributes about $3.93 billion per annum towards the South Australian GSP with 16.9% of GSP contribution from agriculture, forestry and fishing.
The key economic activities in the region supported by natural resources include plantation forestry, wine/viticulture, agriculture, dairy, potatoes, fishing/aquaculture and their associated industries.
Upcoming meetings
The schedule of future board meetings is available here. If you would like to attend or make a presentation at any of the upcoming meetings, please contact lc.landscapeboard@sa.gov.au.
Grassroot Grants
For further information on Grassroot Grants please head to the Limestone Coast Landscape Board website.
Board Members
Penny Schulz (Chair)
Mark Bachmann
Robbie Davis
Ben Hood
Peter Bissell
Fiona Rasheed
Tracey Strugnell
For more information visit the website.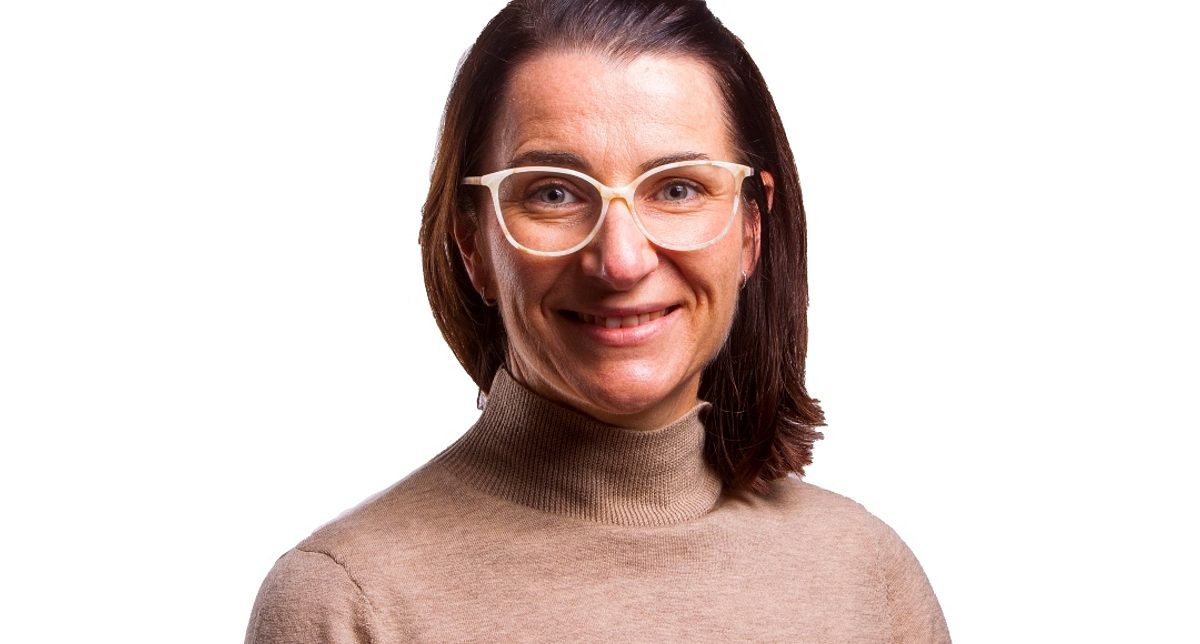 Penny is the co-owner of Schulz Livestock, a beef and sheep farming operation at Field in the Upper South East region. She is a researcher, and Ag-Tech startup founder. She is a Livestock Consultant, University Lecturer and Senior Dairy Extension Officer.

Penny is currently undertaking a PhD in Rural Science and holds a Master of Science in Agriculture, a Bachelor of Agriculture and is a Graduate of the Australian Institute of Company Directors. She also holds a range of executive officer positions with Livestock SA, the Australian Beef Industry Foundation, and SA Cattle Advisory Group.

Penny has a particular interest in community engagement, and using technology for productive and sustainable land management.

She is interested in developing strong community connections with all elements of natural resource management. Managing this landscape is complex and challenging, and she hopes the Board is recognised for the full breadth of landscape management challenges and opportunities.

Penny loves our unique and varied landscape and climate, and holds a special place for the beautiful and fragile landscape that is the Coorong, "...I don't need to explain how special the Coorong is to us - it's a place that just draws you in!"

Our region
The Murraylands and Riverland region extends from where the River Murray crosses the border into South Australia, through the northern Mallee to the foot of the Eastern Mount Lofty Ranges; from the Rangelands in the north to the southern Mallee and Murray Mouth in the south. The region covers approximately 53,780 square kilometres. The following local councils areas are included within the Murraylands and Riverland region:
Southern Mallee District Council
Renmark Paringa Council
Coorong District Council
District Council of Loxton Waikerie
The Rural City of Murray Bridge
Berri Barmera Council
District Council of Karoonda East Murray
Mid Murray Council
There are also areas of unincorporated land around the Riverland and within the pastoral area.
The region forms the south-western portion of the Murray-Darling catchment into which the River Murray flows. The River Murray supports highly productive horticultural industries as well as supplying the majority of the water needs for the city of Adelaide and many other towns in the state. The natural resources of the Murraylands and Riverland region also support tourism, recreation and manufacturing. The region is one of the most productive agricultural areas in South Australia.
Much of the land in the region is used for primary production, including pastoral lands, dryland cropping, grazing, horticulture, irrigation and dairy farming. Within the region, there are ecosystems that are of state, national and international significance, including the Ramsar-listed Chowilla Floodplain, the Coorong and Lower Lakes.
The region has a rich and diverse history of volunteering in landscape and environmental management, with a wide range of active groups undertaking action to look after their local landscapes. Groups include Landcare and Local Action Planning Groups, land management groups, wetland groups, sustainable production groups and catchment groups.
The region includes the lands and waters of a number of Traditional Owner groups including Ngarrindjeri, the First Peoples of the River Murray and Mallee Region, Peramangk, Ngadjuri, and Wilyakali.
Upcoming meetings
Details of future meetings will be added to this site once the schedule is confirmed. If you would like to attend or make a presentation at any of the upcoming meetings, please contact mr.landscapeboard@sa.gov.au.
Grassroot Grants
For further information on Grassroot Grants please head to the Murraylands and Riverland Landscape Board website.
Board Members
Dianne Davidson AM (Chair)
Andrew Biele
Greg Cock
Sandy Iosefellis
Caroline Phillips
Jason Size
Frances Simes
Tammy O'Malley
Brian Lund

For more information visit the website.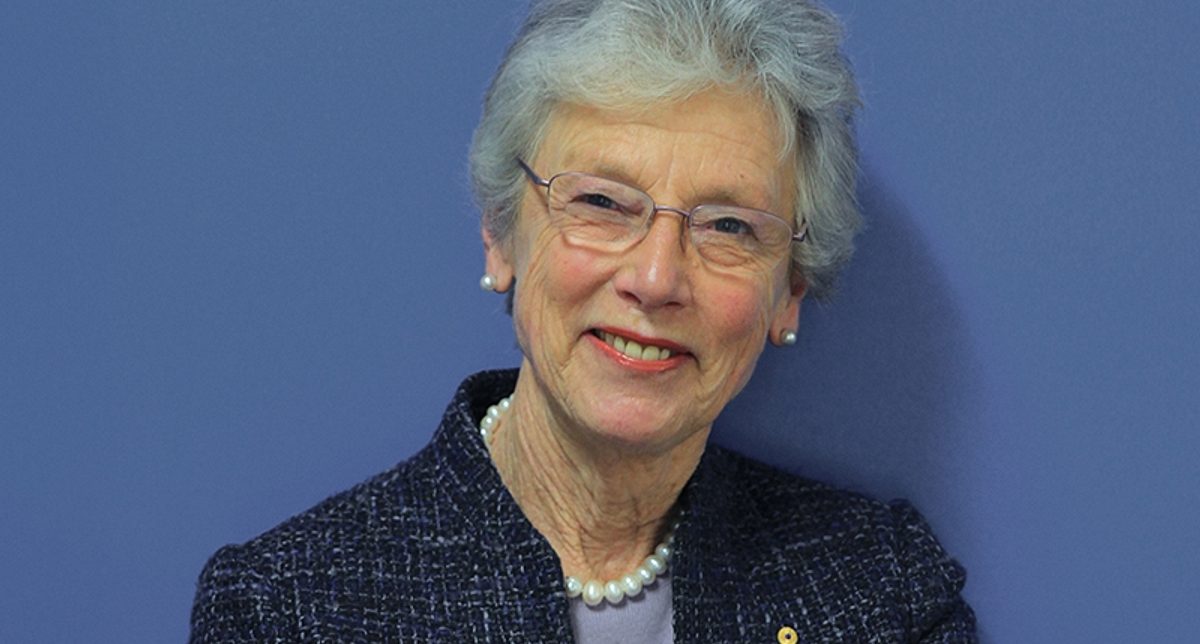 Dianne completed an agricultural science degree at the University of Adelaide and is an experienced horticulturalist, specialising in wine grape production and soil and water management. She founded Davidson Viticulture, which had a focus on consultation and management of table and wine grape production from 1987 to 2012 and was also a part of the Grape and Wine Research and Development Corporation for nine years.

She worked in irrigation agriculture, in particular horticulture, and has strong experience in natural resource management. She was a member of the Murray Darling Basin Authority from 2009-2018.

She was also a member of the Governing Council at the University of Adelaide for 12 years, including four years as Deputy Chancellor.

She was recognised with a Member of the Order of Australia in recognition of services to the winemaking and horticulture industries and to higher education administration.

Our region
The Northern and Yorke region extends for 38,500 square kilometres. It is a varied and productive portion of South Australia and includes approximately 1300km of coastline and adjacent marine areas.
The region encompasses the Yorke Peninsula, significant areas of Spencer Gulf and Gulf St Vincent, the southern Flinders Ranges, parts of the Rangelands, the Mid North, the northern Mount Lofty Ranges, the Barossa and northern Adelaide Plains.
The region supports a population of approximately 150,000 people who reside in agricultural, coastal and urban communities. It welcomes a large number of visitors each year to destinations that include Innes National Park, the Barossa Valley, the Clare Valley and the Southern Flinders Ranges.
The region includes traditional Aboriginal lands of the Narrunga, Nukunu, Ngadjuri, Kaurna and Peramangk people.
The major urban centres are Port Pirie, Gawler, Nuriootpa, Clare, Burra, Peterborough, Kadina, Moonta and Wallaroo.
Natural resources underpin a range of industries. Approximately 80% of the region is under agricultural cropping and grazing production contributing a quarter of South Australia's agricultural earnings. The region embraces the major Barossa Valley and Clare Valley wine growing regions, and supports significant mining and mineral processing activities, fishing, aquaculture, forestry, horticulture and tourism.
Upcoming meetings
The schedule of future board meetings is available here. If you would like to attend or make a presentation, please contact the Northern and Yorke Landscape Board via ny.landscapeboard@sa.gov.au.

Grassroot Grants
For further information on Grassroot Grants please head to the Northern and Yorke Landscape Board website.
Board Members
Geoff White (Chair)
Peter Angus
Sam Germein
Russell Johnstone
Erika Lawley
Jenny Loftes
Bruce Michael
Sue Scarman
Adrian Shackley
For more information visit the website.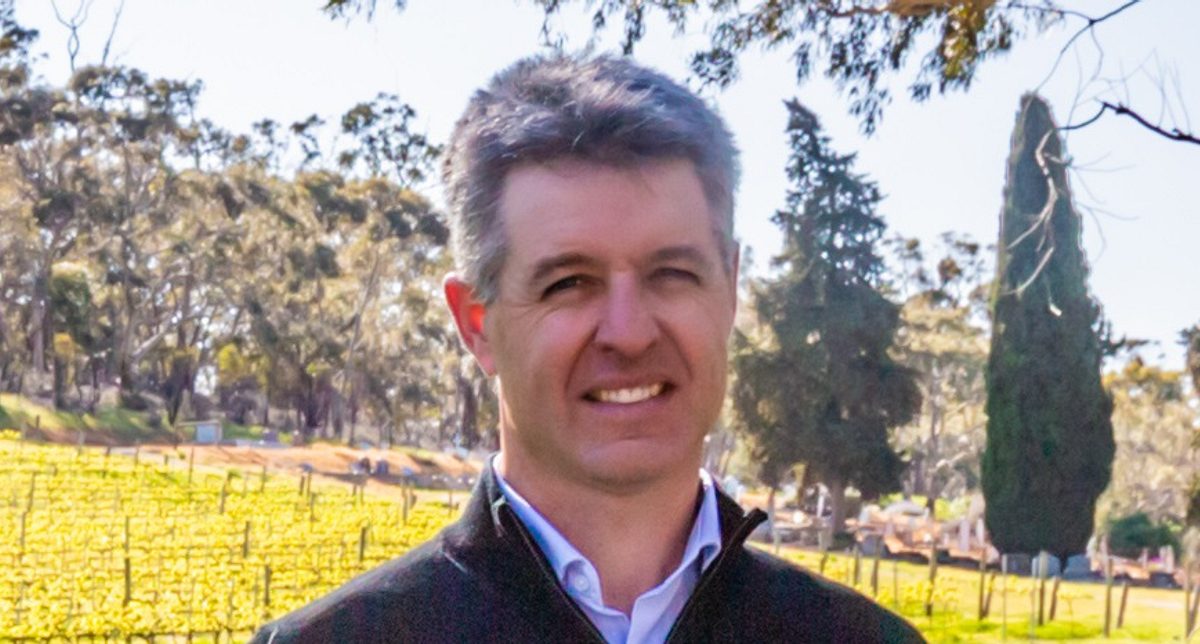 Geoff is a primary producer on a mixed grain and sheep farming operation at Kapunda. He holds a Bachelor of Science (Hons) and has previously worked as a consultant hydrogeologist delivering major land and water projects in South Australia and Victoria.

He was an inaugural member of the South Australian Murray-Darling Basin Rangelands Natural Resources Management Group (NRM) and has been a board member of the Northern Yorke Landscape Board since 2020.