Endangered bettongs complete 2,000km journey to new home on Yorke Peninsula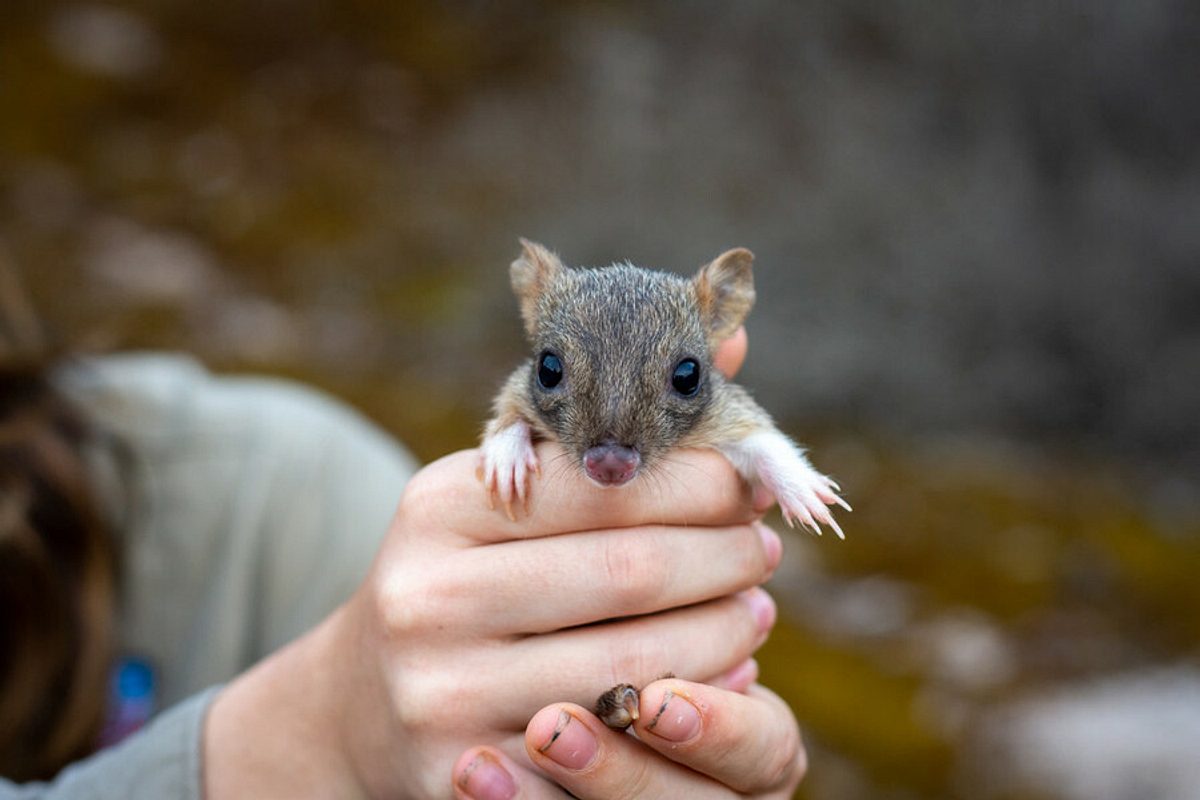 A group of tiny, endangered marsupials has completed an epic 2,000 kilometre journey from Western Australia to a new home on South Australia's Yorke Peninsula.
Thirty-six brush-tailed bettongs were flown from the Upper Warren region of Western Australia and released into Dhilba Guuranda-Innes National Park on the South Australian mainland, an area where they've been locally extinct for more than a century.
It was a milestone moment for Marna Banggara, an ambitious project to restore lost species to the landscape of southern Yorke Peninsula.
The project is jointly funded through the Northern and Yorke Landscape Board, the Australian Government, the South Australian Department for Environment and Water, WWF-Australia, and Foundation for National Parks & Wildlife, in partnership with the Narungga Nation Aboriginal Corporation and with the support of Traditional Custodians, the Narungga people.

Also known as woylies in Western Australia, brush-tailed bettongs once inhabited more than 60% of mainland Australia, but introduced predators like feral cats and foxes, and habitat loss pushed the species to the brink of extinction. They are now only found in small pockets of Western Australia, offshore islands in South Australia, and a handful of fenced sanctuaries.
The 36 bettongs - the first to come from Western Australia to South Australia for the project - were chosen from a healthy population near Manjimup, 307 km south of Perth.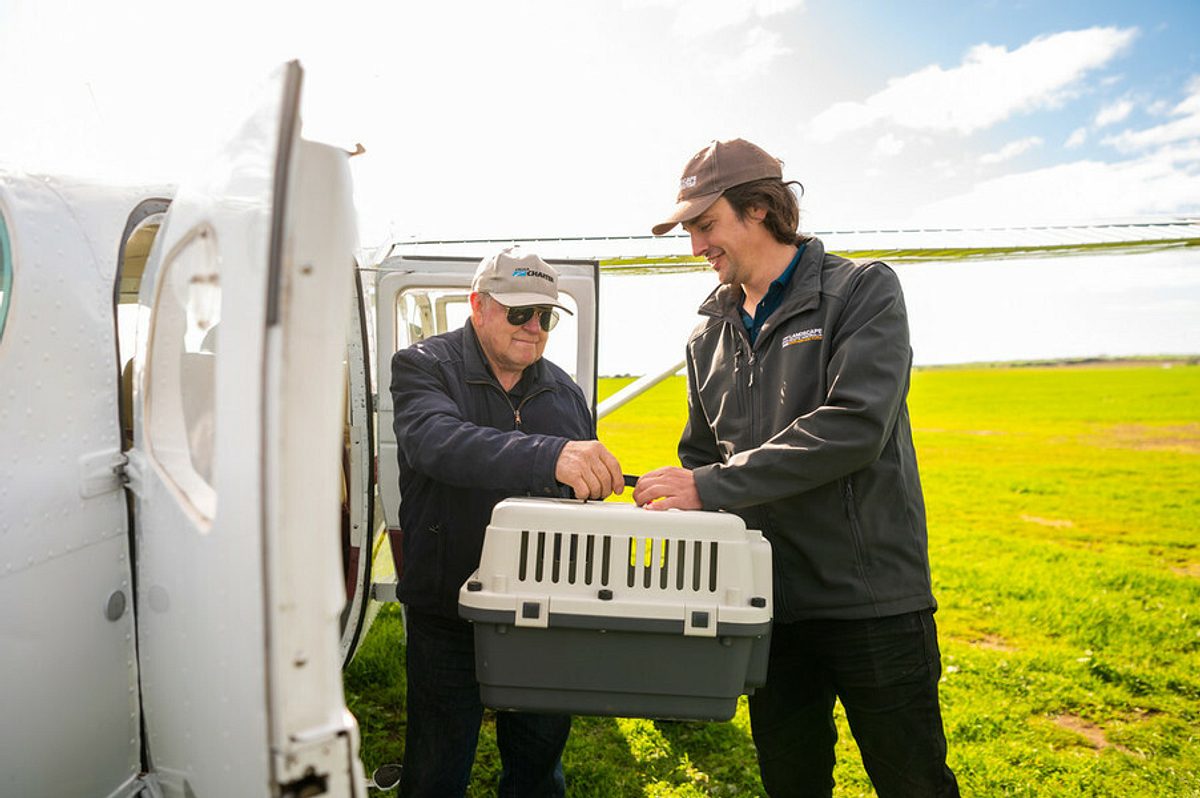 Representatives from the Narungga People travelled to Western Australia to meet the Traditional Custodians, the Noongar People, and to support ecologists and a team from the Western Australian Department of Biodiversity, Conservation and Attractions to capture and translocate the bettongs.

"It was bittersweet bringing some of these animals to a foreign Country where they are not familiar. As Custodians and as people it is our role to do right by the little bettongs to ensure they feel welcome in our Country. Without them, our Country won't be restored to what it should be," said Garry Goldsmith, Business Manager at Narungga Nation Aboriginal Corporation.
The bettongs were given health checks and fitted with tracking devices before being released into their new home on the foot of Yorke Peninsula.
"It will be unfamiliar territory for the Western Australian bettongs with strange habitat and food sources to discover, but we expect they will adapt quickly to their new home," said Derek Sandow, Northern and Yorke Landscape Board Ecologist.
Another 44 brush-tailed bettongs from a healthy population on nearby Wedge Island in South Australia were also released on Yorke Peninsula this month.
These two releases come after a first group of 40 bettongs - also from Wedge Island - were reintroduced to Yorke Peninsula in August 2021.
This pioneering group of bettongs has settled in well, with most of the females found to be carrying pouch young during recent health checks. Ecologists hope the 80 new arrivals will improve genetic diversity and build resilience in the population.
"Bettongs breed throughout the year but especially during the winter months, so it's an ideal time to introduce the animals from Western Australia. We're excited to see them integrate and hopefully mate with the Wedge Island bettongs, which would add important genetic diversity to the population," said Claire Hartvigsen-Power, Zoos SA Conservation Ecologist.
The species was selected as the first to be reintroduced to Yorke Peninsula due to the important role it plays as an ecosystem engineer. One brush-tailed bettong can dig between two to six tonnes of dirt and leaf litter each year, which improves water infiltration, disperses seeds, and helps native plants grow.
Other locally extinct species like the southern brown bandicoot, red-tailed phascogale, and western quoll could eventually be reintroduced as part of Marna Banggara to support the ecosystem.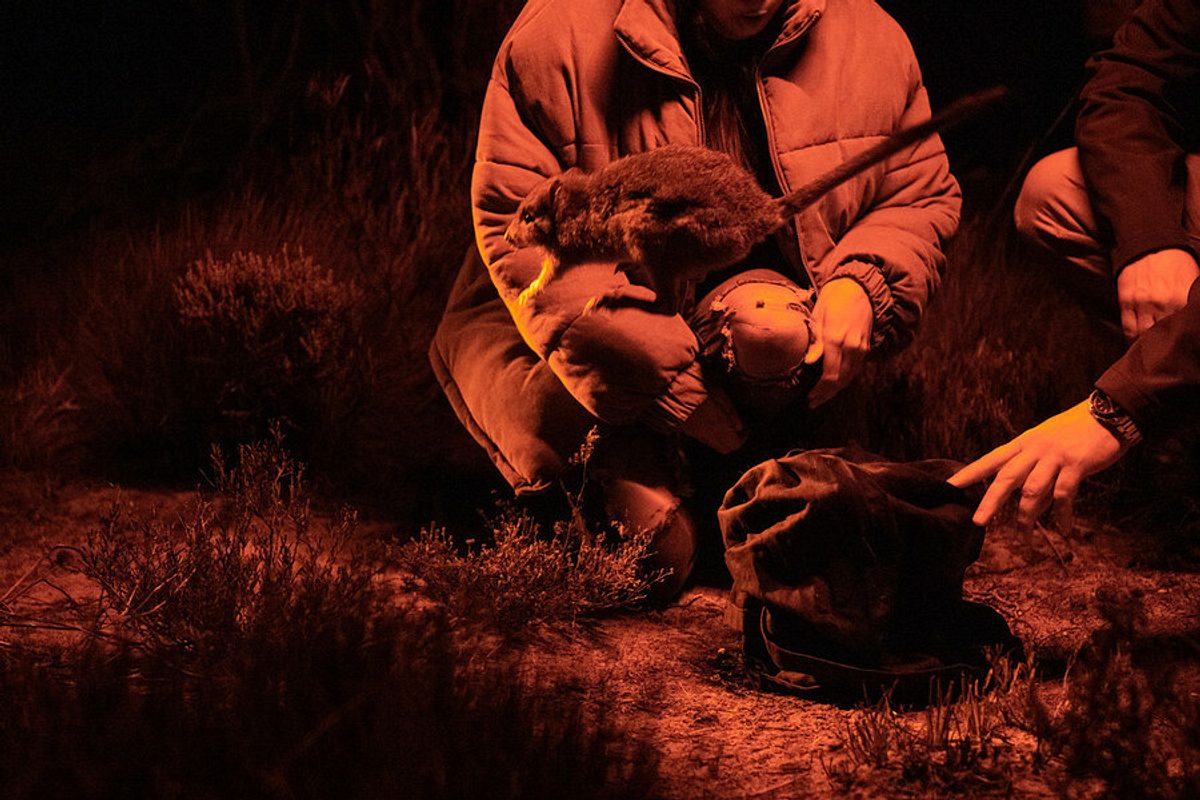 A 25 kilometre predator control fence has been built across the foot of the peninsula, which aims to create a safe haven for native species by slowing the movement of feral predators onto southern Yorke Peninsula. The 170,000 hectare project area comprises Dhilba Guuranda-Innes National Park, remnant vegetation, conservation parks, farmland, and small townships.
"This project is about using nature to heal nature. By bringing back animals that support healthy, functioning ecosystems, we can regenerate Australia and re-establish the relationships that allow nature to thrive," said Rob Brewster, WWF-Australia's Rewilding Program Manager.
The name 'Marna Banggara' originates from the Narungga dialect, with marna meaning 'healthy or prosperous' and banggara signifying 'Country'.
Other partners actively involved in developing and delivering the project include Zoos SA, Regional Development Australia, South Australian Tourism Commission, FAUNA Research Alliance, BirdLife Australia, Nature Conservation Society of SA, Primary Producers SA, Primary Industries and Regions SA, Conservation Volunteers Australia, Legatus Group, Yorke Peninsula Council, Yorke Peninsula Tourism and Scientific Expedition Group.

This story was first published on the Northern and Yorke Landscape Board website on 27/7/22.