Reigniting cultural burning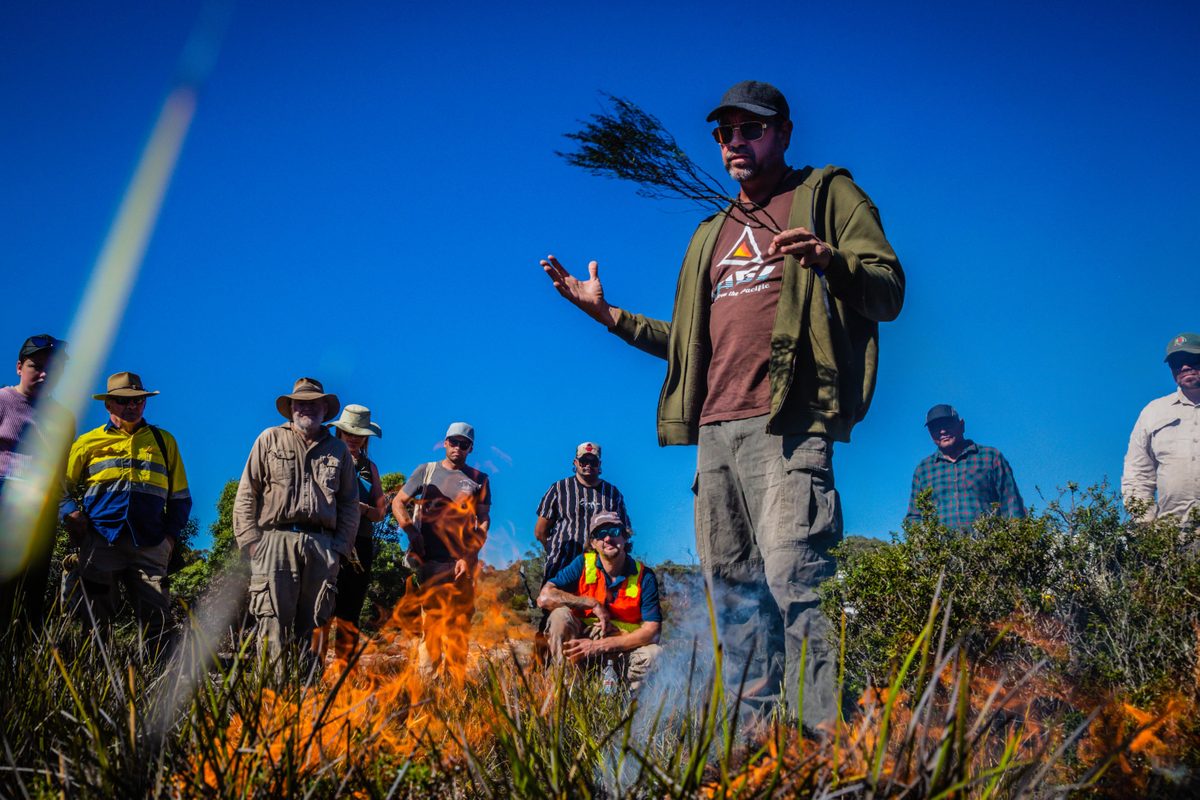 Northern and Yorke Landscape Board
Challenge
The practice of cultural burning or fire-stick farming by First Nations people was an integral part of caring for Country, but was impacted by colonisation primarily through loss of land access. The use of low intensity, cool burns maintained an abundance of food, opened up the landscape and was also an important expression of culture for Aboriginal people. Despite colonisation, it was a way of life that was never forgotten.
Response
In an effort to restore this timeless practice, the Northern and Yorke Landscape Board worked in collaboration with Narungga and Nukunu people and Firesticks Alliance Indigenous Corporation.
Tagalaka man and Firesticks' Lead Fire Practitioner Victor Steffensen, who holds fire workshops across Australia, joined a 5-day road trip to scout potential burning sites across Yorke Peninsula and the Southern Flinders and start sharing his knowledge.
Success
In May 2022, Mr Steffensen led 5 cultural burns involving more than 40 First Nations people. The burns were held at Dhilba Guuranda-Innes National Park, on private land near Warooka, at a grasslands site in Ardrossan, at Beetaloo Reservoir and at a property near Wilmington.


The project aimed to benefit the landscape restoration project Marna Banggara and build capacity in First Nations communities to continue cultural burning. In addition to restoring cultural outcomes for Traditional Owners, it is a practice that has the potential to reduce fuel loads and the risk of wildfires, curb weeds, and benefit native plants and animals.

Funded by WWF-Australia's Regenerate Australia program