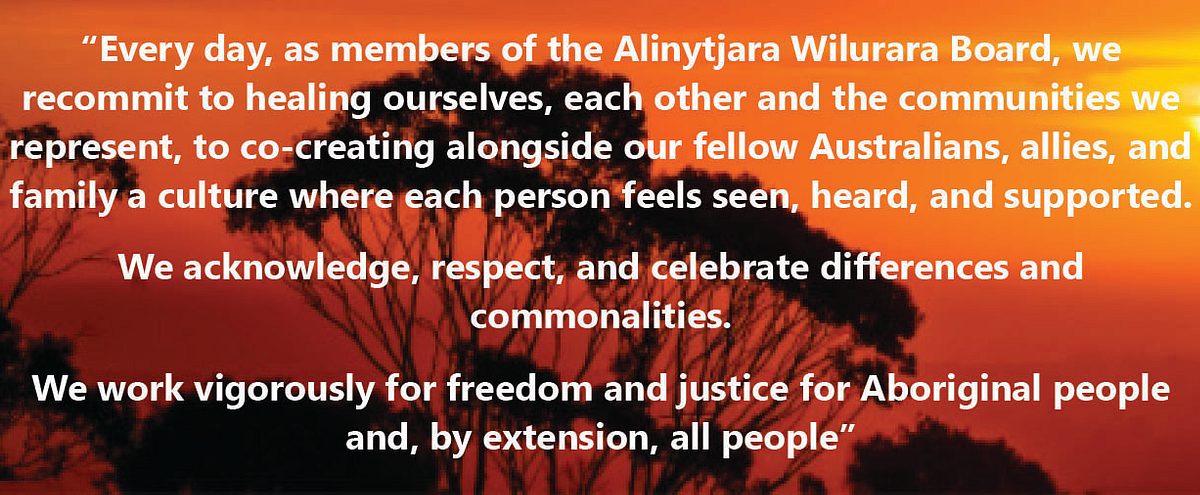 Alinytjara Wilurara Landscape Board
The Alinytjara Wilurara (AW) region entered a new era on July 2020 with the appointment of Parry Agius as the Chair to lead the new Alinytjara Wilurara Landscape Board.
The Alinytjara Wilurara Landscape Board is one of nine new regional Landscape boards that administer the new Landscape South Australia Act 2019 as of 01 July 2020.
Current members are all respected leaders from across the AW region recognised for their leadership skills and standing in the community.
The new board builds on the many successes achieved by the AW NRM Board, with an even greater emphasis on engaging Aboriginal people in effective soil and water management and weed and feral animal control.
The AW Landscape Board has nine Aboriginal voting members. All of whom have an interest and expertise in landscape management (caring for country) and indigenous issues.
The regional boundary has been slightly expanded to include previously excluded sections of Yumburra Conservation Park.
For more information about the new landscape boards please see landscape.sa.gov.au.
Our Role
The AW Landscape Board is the only all-Aboriginal board operating in this capacity in Australia. The board is unique in that it can advise on landcare-related issues affecting the communities and culture of the region.
They also support effective ways of communicating and working in partnership with organisations, agencies, communities, traditional owners, elders and individuals for mutual benefit 'ngapartji ngapartji'.
The board is responsible for the development and delivery of the Management Plan for the region. This plan, like the new AW Landscape Plan is developed in partnership with the community and stakeholders and aims to ensure that there is a balance between the needs of the community and the environment. Both plans set targets for the environment in the region, and is/will be delivered by the AW team through a diverse range of programs and projects across the region.
Alinytjara Wilurara Landscape Plan
The AW team works together with the community to manage our environment in a way that achieves a balance between our collective need for resources and the needs of our environment. Our work aims to achieve the targets set out in the region's Management Plan.
Our Charter
A ROADMAP for AW Landscape Board governance for our community, partners, investors and for us.
The Alinytjara Wilurara Board Charter provides a broad description of the elements of governance and the processes that will ensure the Alinytjara Wilurara Landscape Board (the Board) operates effectively and efficiently in fulfilling its functions as defined in the Landscape Act 2019 (the Landscape Act).
Our vision
Our vision for the region is for 'a healthy and valued region, managed responsibly now, for the future benefit of people and country'.
Landscape Board members
Read a detailed profile of each of our board members.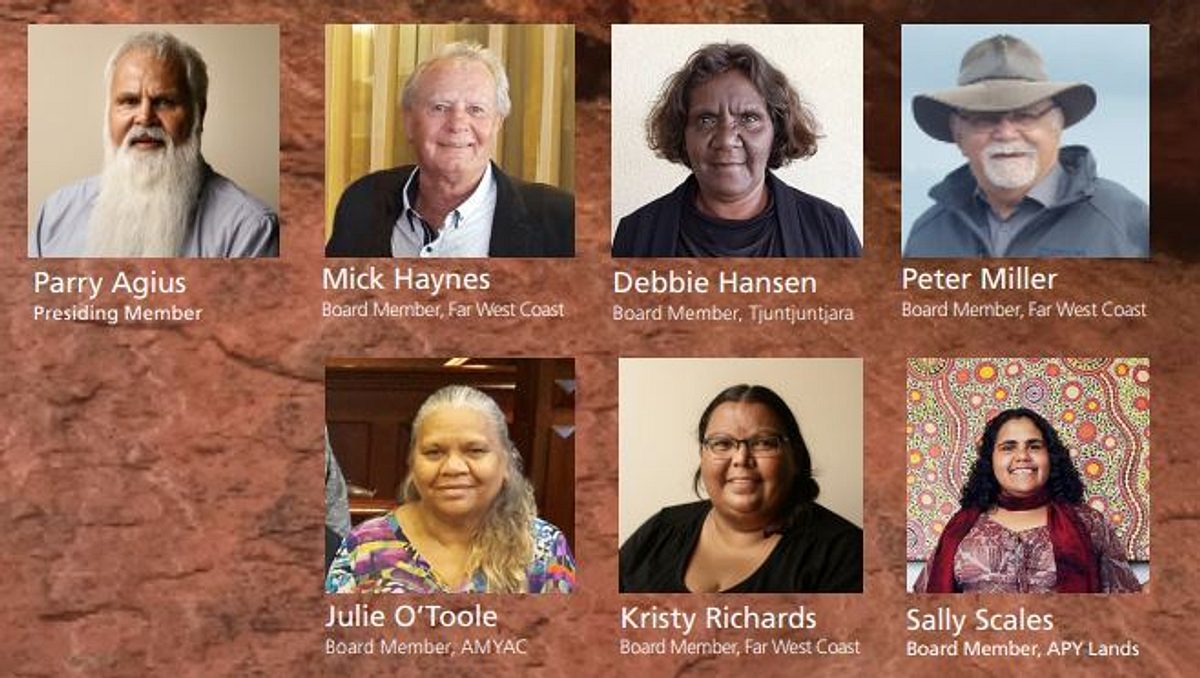 Nominations for the Board
Board members are community members that are appointed by the Minister for Environment and Water. For further information please contact us.
More information
Board Executive Officer
08 8463 4843