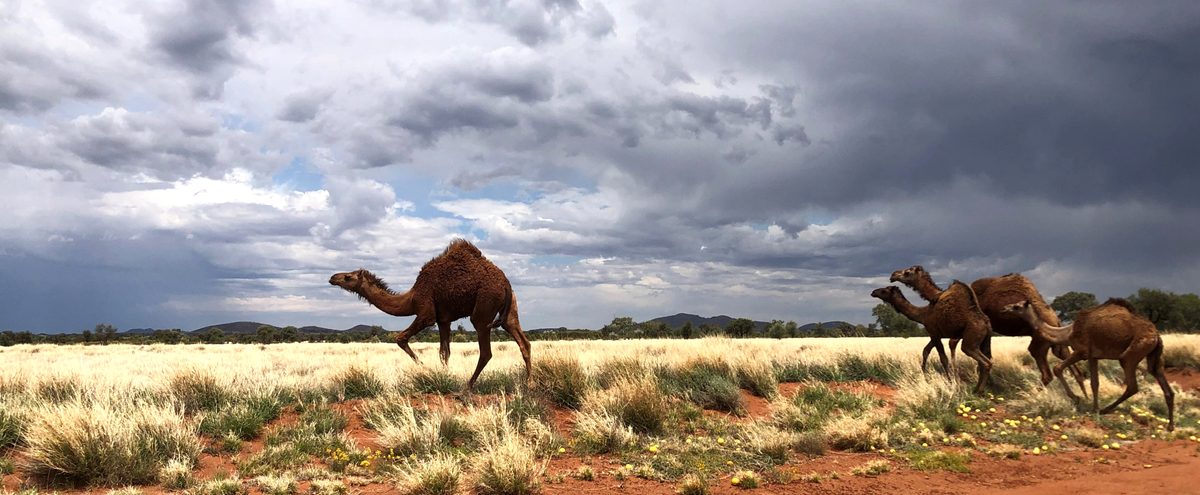 Large Feral Herbivores
Camels are a major problem throughout central Australia, which has what is possibly the world's largest wild population. Highly mobile and with no predators, camels cause widespread environmental damage, browsing on trees and shrubs, fouling waterholes and damaging infrastructure.
In October 2022 the Alinytjara Wilurara Landscape Board took delivery of a new batch of camel tracking collars, custom made for keeping tabs on these large feral herbivores. The collars are manufactured locally to AW's specifications, including GPS beacons and enough batteries to power the collars for up to two years.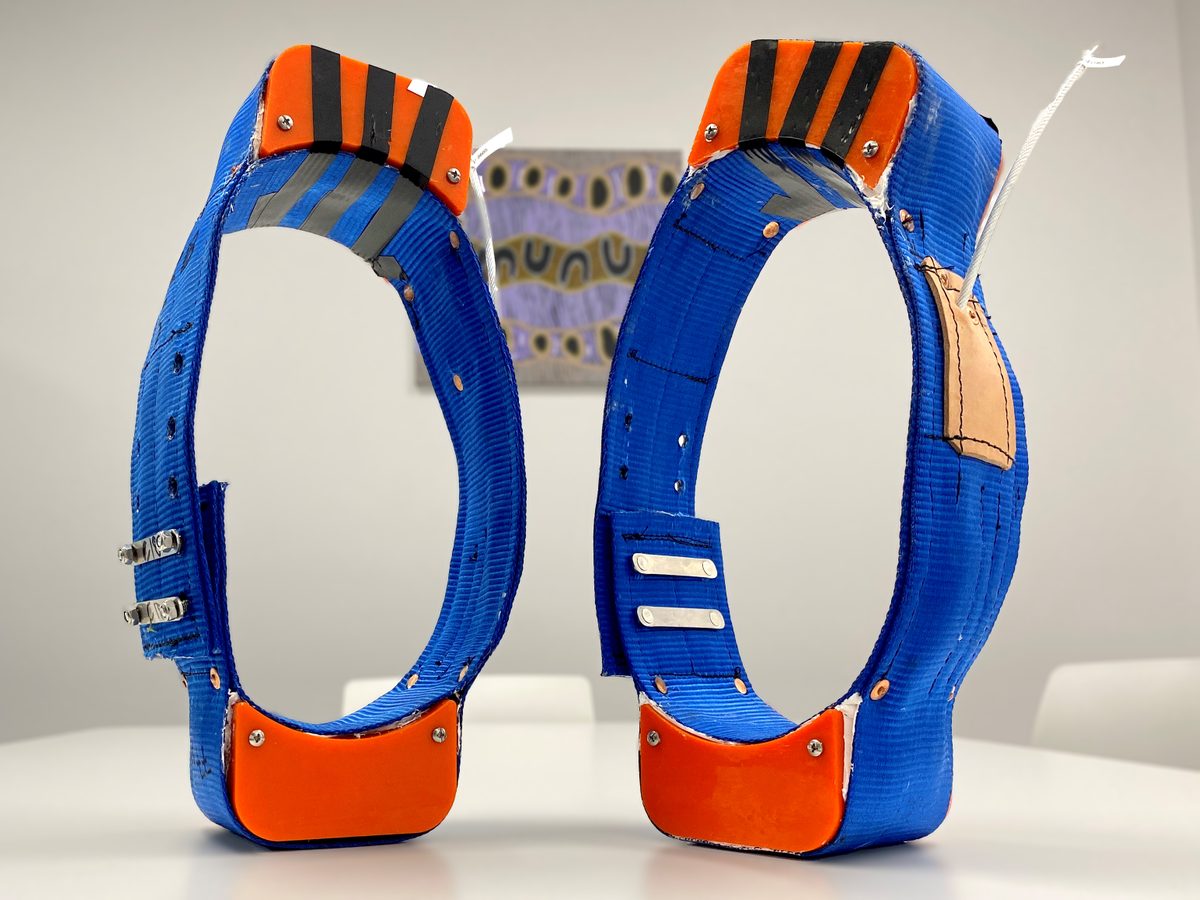 These collars will be fitted to camels in the southern AW region where the population is most concentrated, giving up to date data about population movements.
Funding for the collars comes from the State Government's Landscape Priorities Fund 2020/21.