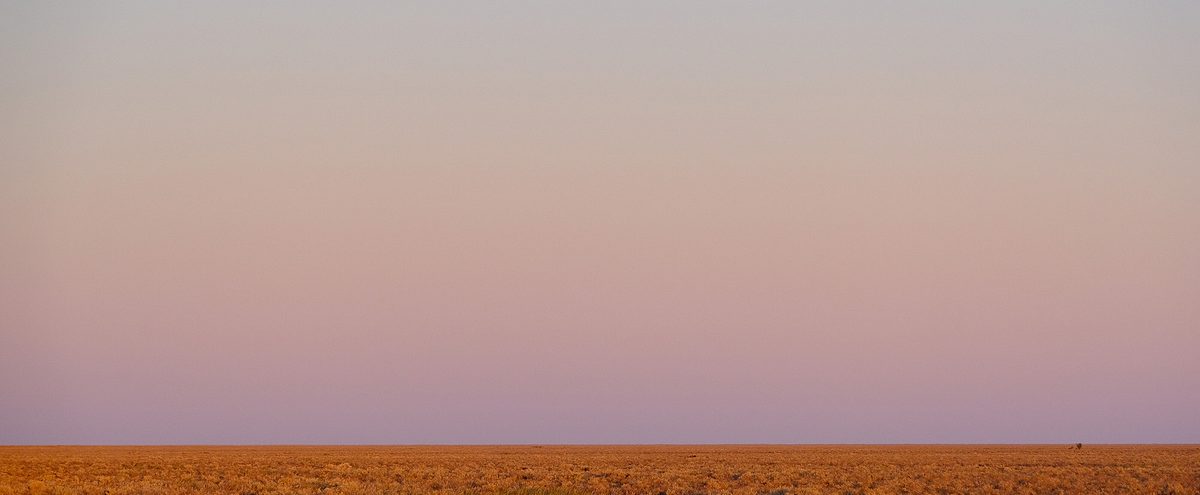 Nullarbor Plain landscape
The Nullarbor Plain is one of nine distinct landscapes in the Alinytjara Wilurara region. It is an Australian icon and the world's largest limestone plain landscape, covering 270,000 square kilometres. Its name comes from the Latin words nulla, meaning 'no', and arbor, meaning 'tree'. There are no towns or communities in this landscape, only roadhouses and accommodation associated with Highway One, which connects Adelaide to Perth.
Key characteristics
The world's largest limestone plain landscape, with the South Australian section similar to the size of Tasmania
Over 250 limestone caves that provide habitat for unusual fauna
No known permanent surface water, with large circular depressions, called dolines, and rock holes that hold water during wet periods
Native plants and animals
Birds unique to South Australia including the Nullarbor quail-thrush, plains wanderer and Naretha bluebonnet
Birds of prey such as osprey, white-bellied sea eagle and peregrine falcon
Reptiles such as the Nullarbor bearded dragon
Southern hairy-nosed wombats
Dingoes
Eleven threatened flora species including the Nullarbor emu bush
Safety
The coastal cliffs that form the southern edge of the Nullarbor Plain drop spectacularly into the pristine waters of the Southern Ocean. This, combined with close visual accessibility of large pods of Southern Right Whales that visit the region during July- September, attract many tourists. AW has undertaken extensive work on signage and track rationalisation in this area to discourage visitors from risking their safety by venturing onto the crumbling cliffs, many of which are undercut. This is further explained in an article published in the 2015 Winter edition of Palya! newsletter .
Visiting
Tourists visit the Nullarbor region primarily as part of a touring route between Adelaide and Perth. Many come for the whale-watching and beauty of the coast and the wilderness value of the Nullarbor Plain. There are roadhouses and accommodation associated with Highway One at Border Village on the border of South Australia and Western Australia and at the Nullarbor Roadhouse near the Head of Bight.
Access to this region may require a pass or permit. Visitors should also be aware that there are safety issues specific to the region.