Camel and Buffel grass management in the APY lands receives a boost
News article
|
27 May 2021
AW Landscape Board's proposal for camel and buffel grass management in the APY lands will receive an allocation of over $740,000 as part of the SA Government's Landscape Priorities Fund.
Joint Release: Alinytjara Wilurara Landscape Board and APY Lands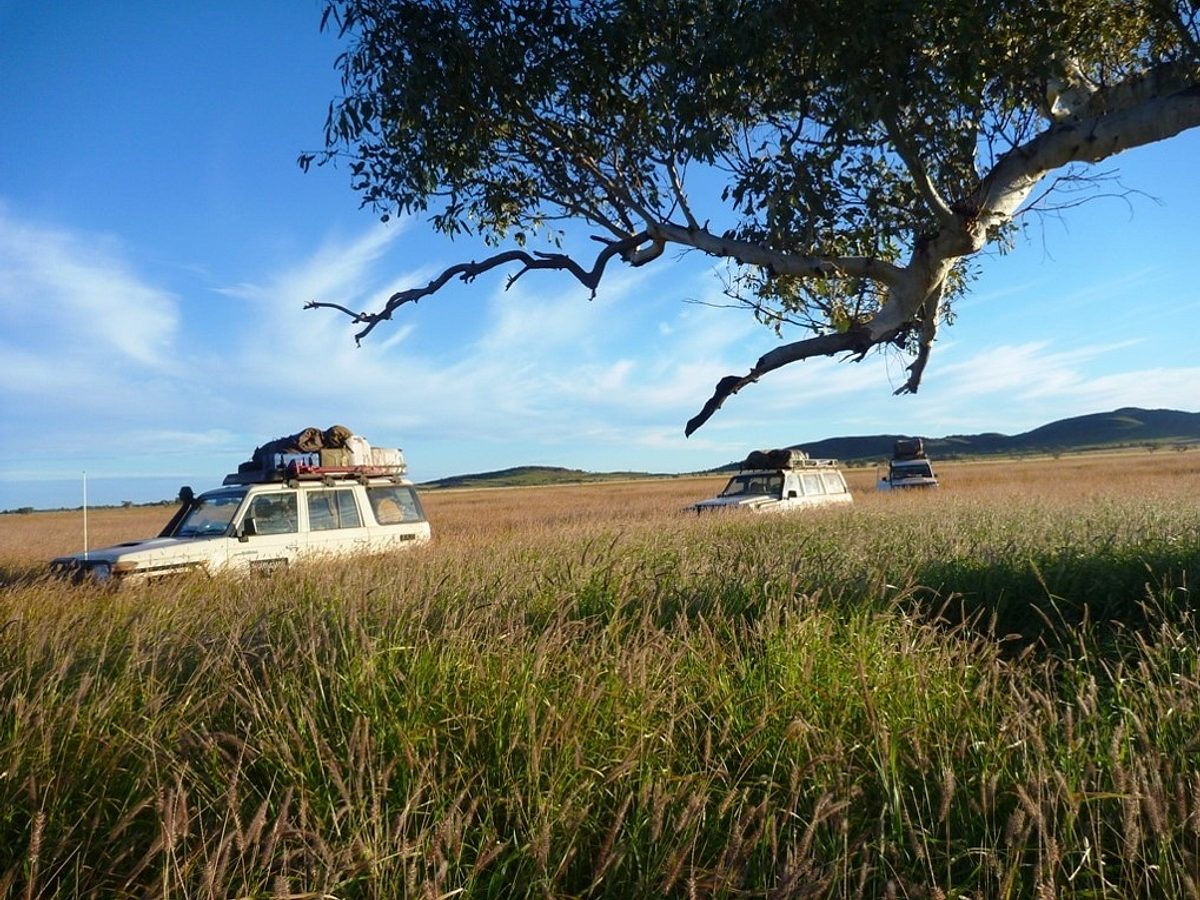 The Mininster for Environment and Water announced last week that the Alinytjara Wilurara Landscape Board's proposal for camel and buffel grass management in the Aṉangu Pitjantjatjara Yankunytjatjara (APY) lands will receive an allocation of over $740,000 as part of the South Australian Government's Landscape Priorities Fund.
"Landscape SA is about building partnerships, rolling up your sleeves and working together to support our landscapes to thrive – leading to healthy and resilient communities, sustainable production, prosperous businesses and flourishing ecosystems.
"Nine projects have shared in $4.2 million of funding in the inaugural round which will see a diverse range of environmental benefits across South Australia" said the Minister for Environment and Water David Speirs.
The project aims are the protection of water resources, sustainable agriculture and threatened species all of which are under significant pressures from overgrazing by camels and the widespread distribution of buffel grass across the APY lands.
"We have an established reputation for managing humane and effective aerial culling operations of large feral herbivores. Undertaken at the request of the region's Traditional Owners they protect pastoral infrastructure and environmental assets" said Alinytjara Wilurara's Program Manager James Thiessen.
"Buffel grass is a highly invasive species and as such can change the ecology of infested areas to the extent that it critically impacts on native species. This funding will support our work with the APY lands' Anangu to manage high-density buffel grass areas to protect important water sites (including rock holes) and vital native habitat at relocation sites for the threatened Black-footed rock wallaby in the APY lands.
"The AW Landscape Board works in partnership with organisations and individuals including Aboriginal community groups to ensure the best results for the land and people of the region in managing these significant threats" said Mr Thiessen.
Mr Bernard Singer, Chair of the APY land's Executive said that he was pleased that this project would not only improve the APY lands on an environmental level but will also create opportunities for Aboriginal employment. This combined with local procurement of goods and services will provide some measure of economic stimulus that will benefit all our communities.
The Alinytjara Wilurara Landscape Board, Desert Support Services (through 10 Deserts Project), PIRSA and the Department for Environment and Water (DEW) will work in partnership with APY Executive and Traditional Owners to implement camel culls and buffel grass control.
Projects will commence in June 2021. For further information contact James Thiessen.