Minister talks with AW Board
News article
|
18 September 2020
AW Landscape Board meeting August 2020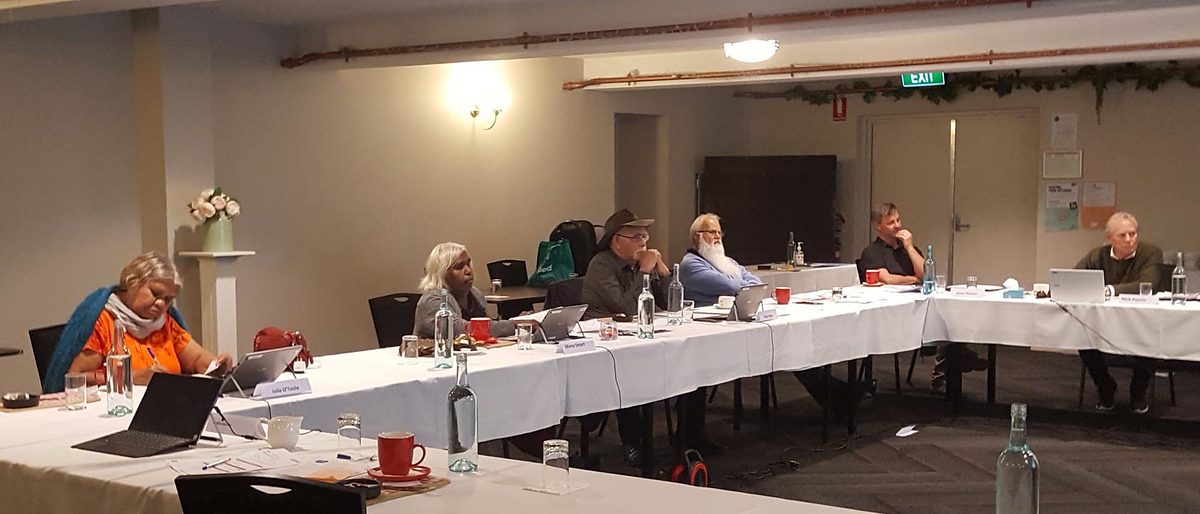 With many Aboriginal Communities closed due to COVID-19 health concerns the first Alinytjara Wilurara (AW) Landscape Board meeting was held entirely on-line. With restrictions easing however, members travelled from remote locations scattered across the region to meet face-to-face in Adelaide for their second meeting. The three-day meeting provided the opportunity for them to meet with the Hon David Spiers, Minister for Environment and Water and other Adelaide-based organisational representatives.
It also provided an opportunities for members to talk informally with each other, both at a personal and professional level about how their communities were managing under COVID-19 and to gain broader context to each-other's views and decisions at the Board table.
The meeting focussed primarily on how best to maximise the effectiveness of the Board's operation under the new Landscape SA Act (2019) considering important strategies related to community engagement, finance, partnerships and the five-year Regional Plan among others.
"As a new board, made up of experienced members who already have a strong connection with each other and their communities, we look forward to rising to the challenge of continuous improvement to ensure that the AW Landscape region stays on course for a positive future" said Parry Agius, Chair of the AW Landscape Board.