Sounds like a Plan
News article
|
22 September 2020
Process behind the planning of the new AW Landscape Boards 5-year Regional Plan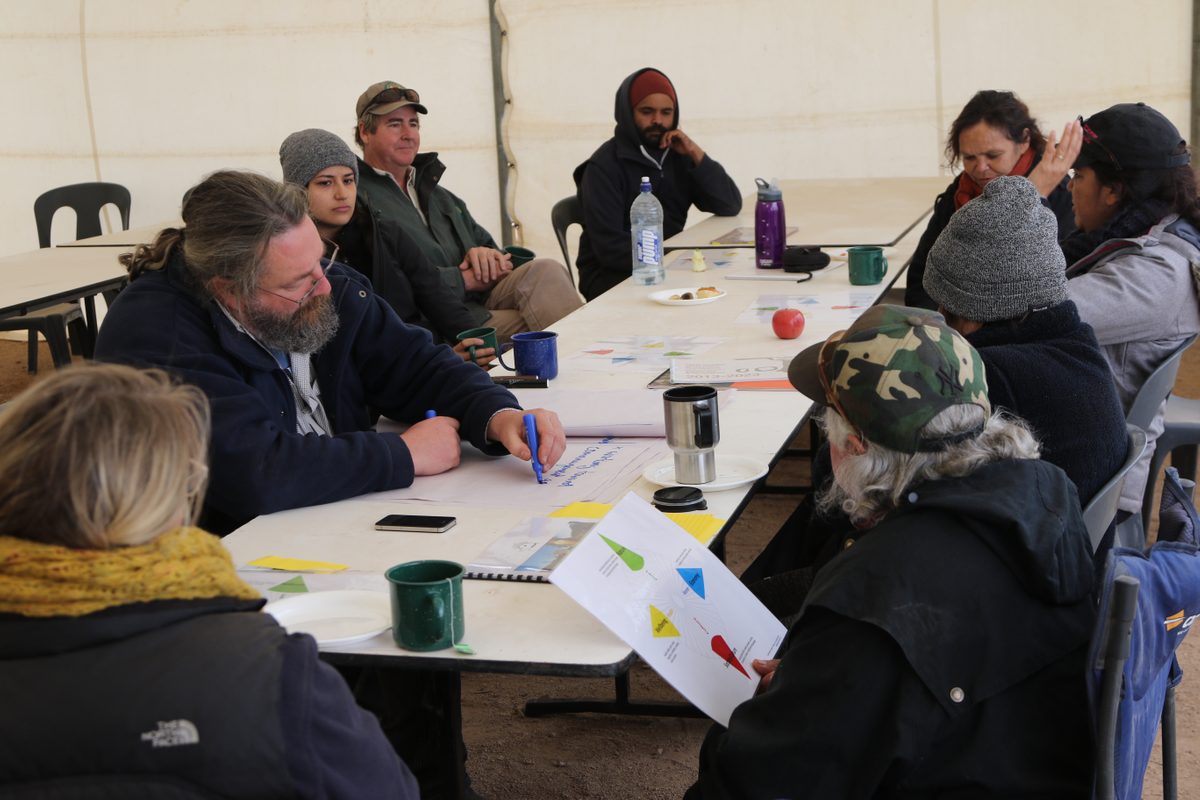 The Alinytjara Wilurara (AW) Landscape team has just completed an in depth review of our current ten-year Regional NRM Plan and is now in the process of developing a new five-year Regional Landscape Plan in accordance with the Landscape SA Act 2019. This simpler and more accessible five-year plan will be completed and operational by the 1st July 2021.
To ensure that AW's regional priorities reflect local landholder priorities, the board is engaging with landholding authorities to establish their land management priorities going forward.
For most landholders across the AW region, land management priorities have already been identified in Healthy Country Plans (HCP) and/or Indigenous Protected Area (IPA) Working on Country plans. These plans are the result of extensive community consultation and participation by nominated working groups. Over the past ten years, AW has played a role in supporting landholders and communities across the AW region to develop their HCP plans. HCPs and IPA plans therefore provide AW with important information for aligning local priorities with regional and state landscape priorities.
AW's regional planning process will also be steered by the guiding principles in AW's current NRM Plan - adapted from the Workshop Outcomes Report of an Indigenous Knowledge Forum held in Alice Springs in May 2003, combined with the principles to be outlined in the State Landscapes Strategy.
For more details on AW's regional planning process, please contact Tatia Currie, AW's Regional Planning Coordinator via email tatia.currie@sa.gov.au