Wine growers benefit from balance with nature
News article
|
05 August 2020
A Balhannah winery is taking a walk on the wild side with the aim of reducing insecticide use and improving vine performance.
The winery is one of eight wine and grape growers joining with the Hills and Fleurieu Landscape Board to promote biodiversity in and around vineyards in the Adelaide Hills.
James Hall who is Central Hills Project Coordinator with the Hills and Fleurieu Landscape Board said the board is supporting and collaborating with growers to create a greater balance between the environment and the practice of viticulture, through the Wildlife for Wine project.
In one project, staff from the board are working with Shaw and Smith at their Balhannah property to restore a large wetland area, to plant native understory species on a woodland slope, and to seed a nearby paddock to native grass and forb species.
Shaw and Smith viticulturist Murray Leake said the vineyards were in transition to organic certification and required expert advice on managing and enhancing the property's biodiversity.
"The collaboration with staff from the Hills and Fleurieu Landscape Board has enabled us to achieve much more than we would have been able to do without that assistance," he said.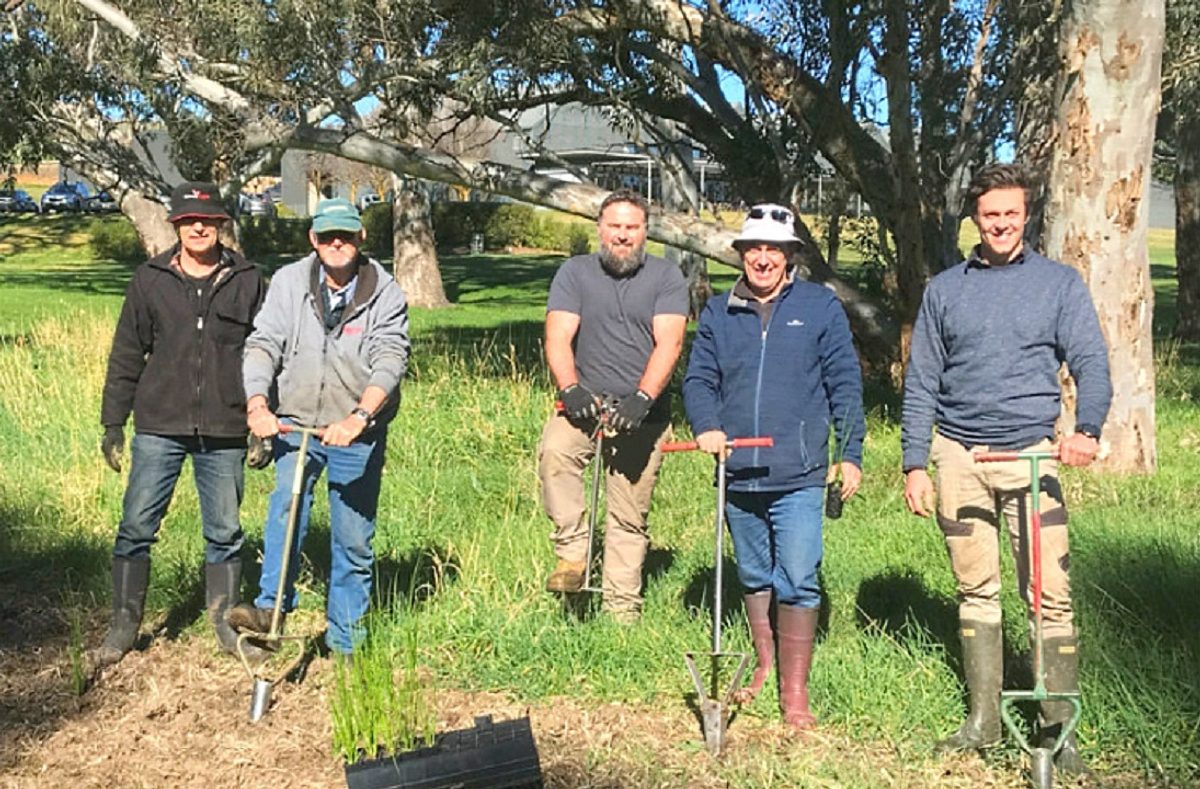 Shaw and Smith and board staff worked together for several days to plant over 2000 seedlings of native shrubs, sedges, rushes and grasses – following a planting design developed by Hills and Fleurieu Landscape Board Landscape Officer Rob Murphy – and have now completed the watercourse restoration and woodland plantings.
Mr Hall said "it has been great working closely with growers who have embraced the project wholeheartedly – understanding the environmental and vineyard benefits, plus wanting to bring more balance to the unique viticultural landscapes of the Adelaide Hills."
To find out more about Wildlife for Wine, watch this video at https://landscape.sa.gov.au/hf/land/landholder-services/wildlife-for-wine or search online for 'Hills and Fleurieu Wildlife for Wine'.
To find out how to enhance biodiversity on your property, phone 8391 7500 or email hf.landscapeboard@sa.gov.au