Landscape Plan 2021-2026
We are excited to announce the release of our new five-year Landscape Plan, which defines our priorities in caring for the region.
The Hills and Fleurieu Landscape Plan 2021-26 will guide the stewardship and restoration of our landscapes. It sets out a strong vision and defines five priorities for the Hills and Fleurieu region. We have worked hard to integrate the passion, aspirations and ideas of our community into this plan.
We hope it will help align and coordinate everyone's efforts to restore and protect this precious region.
The Plan can be downloaded here.
The Plan was formally launched by The Honourable David Speirs MP, Minister for Environment and Water, on Wednesday 29 September, with board members and stakeholders in attendance. Read the media release here.
What's in the plan?
This is a plan that will guide and coordinate the contributions of many people and organisations across the region. The Focus Areas under each of the Five Priorities set out what must be done to achieve these ambitions. Under each Focus Area, there are a range of Strategies that spell out in more detail what is to be done in the next five years.
Each element of the Plan has been carefully selected based on our research and conversations with regional stakeholders. They reflect the key needs and values of the region, and address our collective challenges.
The board will partner widely and hold a stake in all of the strategies set out here. However, some strategies will be led by other organisations. The board will set out the specific programs it will lead in each of its annual business plans.
A selection of projects is also identified under each Priority, to provide a sense of the work to be done. Some are ongoing, tried and tested programs, and others are more innovative ideas yet to be developed.
We encourage you to see your ideas and projects alongside those shown. More will develop over the life of the plan.
Shown below are the five Priorities identified in the Landscape Plan.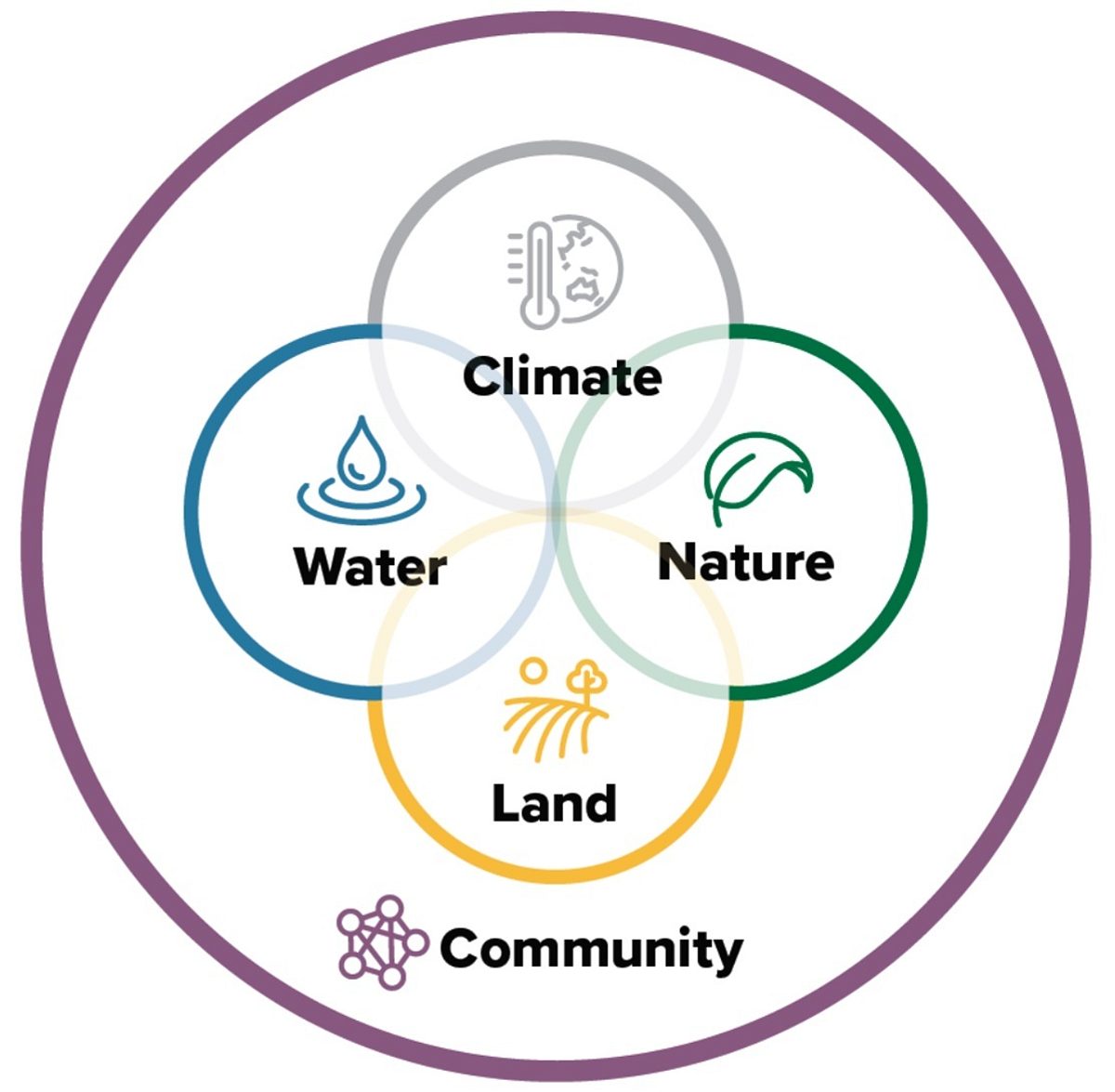 How we track our progress
The board has developed a monitoring, evaluation, reporting and improvement (MERI) framework that outlines how it tracks and reports its own progress against the Landscape Plan.
The MERI framework identifies the types of activities undertaken by the board, the short term and long term outcomes the board seeks to achieve, and the indicators it will use to monitor progress against these outcomes.
The MERI framework can be downloaded here.
More information
Mt Barker Office, Hills and Fleurieu Landscape Board
8391 7500