Deep Creek reveg has multiple benefits
News release
04 August 2022
Landscapes Hills and Fleurieu (LHF) joined forces with Greening Australia, WOMADelaide and the local community at Deep Creek National Park in July to plant over 3,000 native heath seedlings, as part of a larger planting of over 21,000 seedlings across 17 hectares.
The revegetation has multiple and unique benefits, not only helping to reduce the immediate extinction risks and improve the long-term viability of threatened species, through LHF's 'Back from the Brink' project[i], but also helping offset the iconic WOMADelaide festival's carbon emissions.
Since 2007, $2 from every WOMADelaide ticket has been re-invested locally to offset the festival's carbon emissions through diverse tree plantings in South Australia. These plantings are coordinated through Greening Australia at various sites.
Lansdscapes Hills and Fleurieu's Regional Ecologist Luke Price spoke about the partnership and explained the revegetation and plant selection process.
"This collaboration is a fantastic example of how we can work together to not only provide vital threatened species outcomes and capture carbon, but do this through enjoyable community events, which carry important messages around environmental sustainability. It is fantastic that these revegetation sites can be further enhanced and expanded with this initiative.
"Through the Back from the Brink project, we are aiming to recreate additional heath (closed-shrubland) habitat to reduce the extinction risk of a group of highly endangered bird species, which includes the western beautiful firetail and the Mount Lofty Ranges southern emu-wren. The revegetation is being established according to the birds' habitat structure requirements and takes into account their dietary preferences. It will also benefit other species associated with heath habitats, including the nationally endangered southern brown bandicoot.
"We have already seen one of our target bird species, the western beautiful firetail, using areas just like these WOMADelaide plantings, which were revegetated only five years ago. This is a big step towards improving the recovery prospects of these area-sensitive threatened species. But we still have a long way to go and need to create thousands more hectares of habitat by revegetating previously cleared land, and these early results are confirmation we are on the right track," he said.
Read more about the Back from the Brink project and download a factsheet at www.landscape.sa.gov.au/hf/backfromthebrink

[i] The Back from the Brink project is supported by the Hills and Fleurieu Landscape Board through funding from the Australian Government and the Landscape Levy. It aims to reduce the risk of extinction for 39 Matters of National Environmental Significance (MNES) across more than 50 sites throughout the Adelaide Hills and Fleurieu Peninsula.
The group planted 3,000 seedlings at Deep Creek National Park in July to help protect threatened species and offset carbon emissions from the WOMADelaide festival.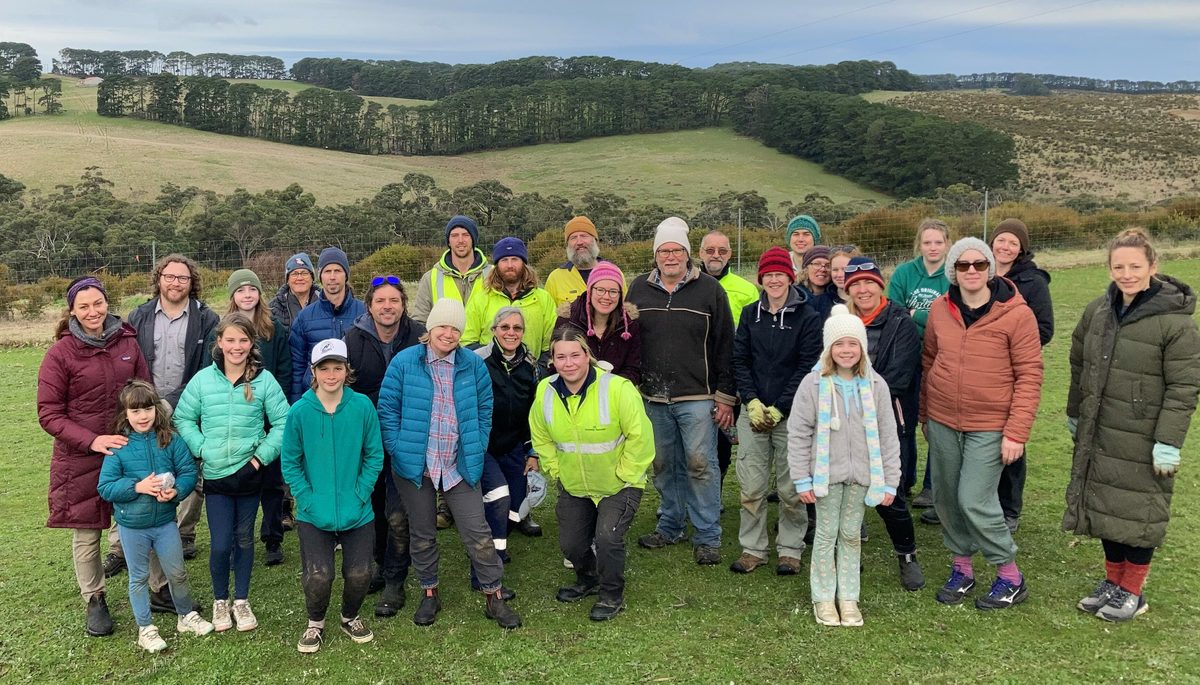 More information
Communications Coordinator
8391 7500