On the road to recovery - Bandicoot Superhighway gets funding boost
News release
18 November 2021
A strong partnership between the Hills and Fleurieu Landscape Board and the Sturt Upper Reaches Landcare Group has secured a two-year funding commitment of $250,000 from the Foundation for National Parks & Wildlife for the implementation of the community-led 'Bandicoot Superhighway' project.
The project promotes the recovery of the nationally endangered Southern Brown Bandicoot(Isoodon obesulus obesulus) through community education, improving knowledge of their distribution and habitat needs, reducing threats to isolated and vulnerable sub-populations, and preserving, restoring and revegetating habitat. The ultimate goal is to ensure an ecologically functional 'superhighway' of habitat throughout the Mount Lofty Ranges, which will also conserve biodiversity across the landscape. It is a community-led recovery approach that is supported and guided by a steering group with representatives of all project partners¹.
Southern Brown Bandicoots are robust and compact marsupials whose importance in the landscape cannot be underestimated. They contribute to soil ecosystem processes, with each individual turning over approximately four tonnes of soil in search of food per year, and distributing important mycorrhizae fungi that support numerous plant species. Their small digging pits and spoil piles also help capture plant seeds and provide an excellent environment for the germination of native plants.
Hills and Fleurieu Landscape Board Regional Ecologist, Luke Price, is confident that supporting the community and collaborating with key stakeholders, each bringing specific skills and contributions, will result in positive outcomes for this species.
"The Bandicoot Superhighway project has a region-wide focus and will address the key threats to bandicoots and increase community capacity and awareness. The project will coordinate and prioritise activities for community groups and other key stakeholders, to implement targeted recovery actions for bandicoots on public and private land, including SA Water and Forestry SA land. The Sturt Upper Reaches Landcare Group has led the way with their foresight and planning towards the protection and recovery of Southern Brown Bandicoots, and we are pleased to work with them on the project."
"The team is incredibly grateful for the continued support from the Foundation for National Parks & Wildlife to undertake this important work. It will include restoring and protecting bandicoot habitat by undertaking targeted weed control, fencing to exclude grazing pressure by stock and other herbivores, and revegetating habitat at priority sites," he said.
Sturt Upper Reaches Landcare Group President, Danny Rohrlach, is thrilled to see this long-held vision of the group being realised.
"Sturt Upper Reaches Landcare Group has been working to improve the prospects of Southern Brown Bandicoots for many years, through connecting up and improving their habitat and undertaking community education and awareness. We are excited to partner with the Hills and Fleurieu Landscape Board and the Foundation for National Parks & Wildlife in this project, which brings increased resources and a wider scale to this work. The project also presents exciting opportunities for securing the ongoing viability of bandicoots - as well as the other animals, birds and plants that make up our natural environment," he said.
More information will be shared soon about an upcoming workshop, offering community groups and the general public an opportunity to learn more about bandicoots, use remote cameras and identify diggings for bandicoot surveys, and how to enter valuable data to help direct recovery efforts.
A community planting day is planned for mid-2022, to expand available habitat for a priority bandicoot population. Keep an eye out on our project page for further information about the Bandicoot Superhighway Project and how you can be involved.
¹ Hills and Fleurieu Landscape Board, Sturt Upper Reaches Landcare Group, Department for Environment and Water, Green Adelaide, University of Adelaide, Friends of Parks, Nature Conservation Society of SA and private landholders.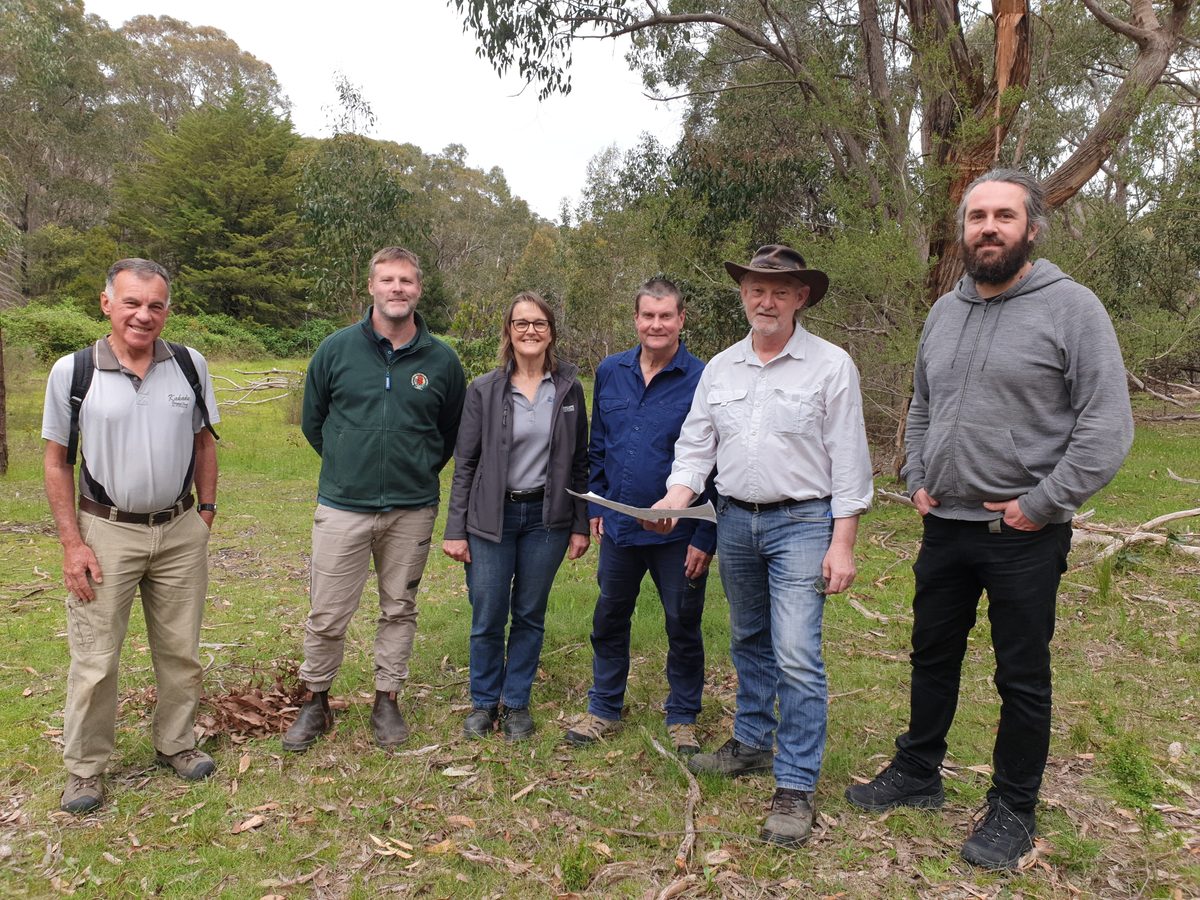 Above:From left: Philip Hicks (Friends of Mark Oliphant CP), Anthony Abley (Ecologist, National Parks and Wildlife Service), Lisa Blake (Bandicoot Superhighway Project Officer, Hills and Fleurieu Landscape Board), Peter Watton (Friends of Parks and Friends of Scott CP), Danny Rohrlach (President, Sturt Upper Reaches Landcare Group (SURLG)), Ben Koch (SURLG)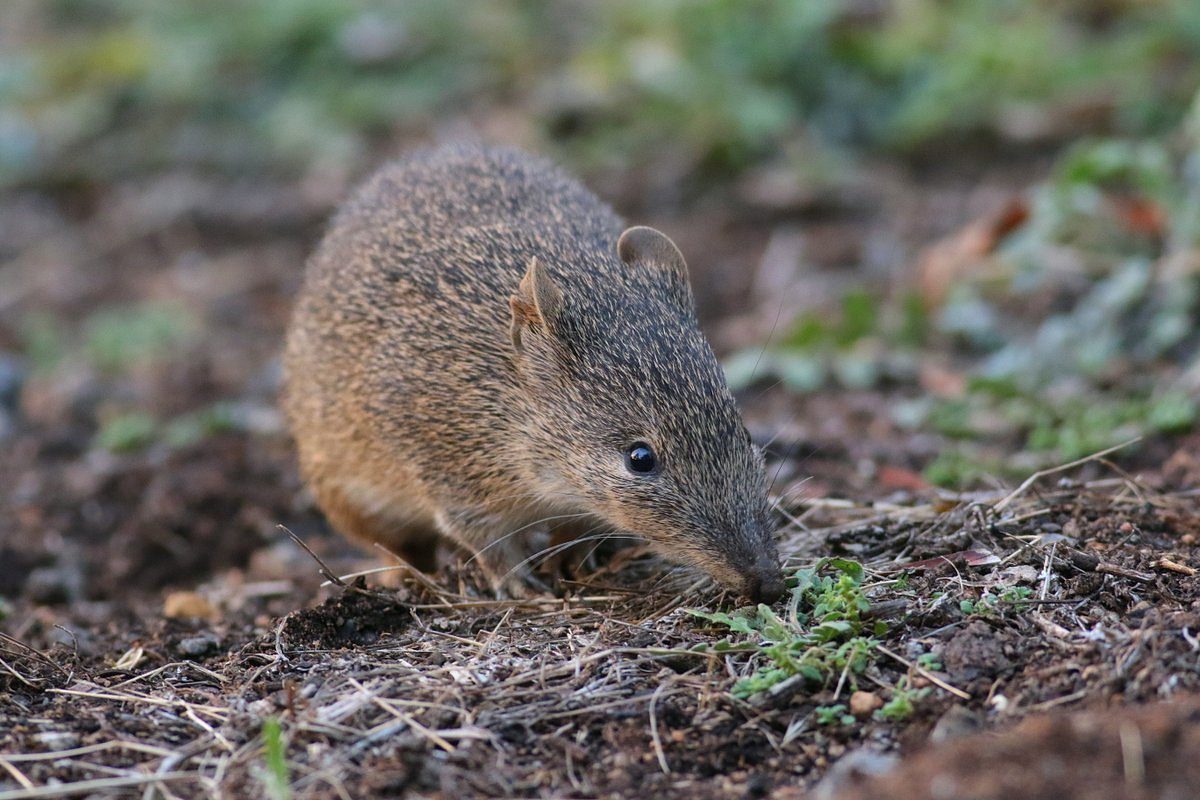 Above: Southern Brown Bandicoot - Photo: Martin Stokes
More information
Communications Coordinator
8391 7500