Soil health – it's in your hands!
News release
12 December 2022
We all rely on soils, they underpin agricultural production and are one of our most valuable resources from which we grow 95% of our food. Their ongoing health and management is imperative to ensuring food security and resilience for future challenges.
Soils in the Hills and Fleurieu region are at risk of declining productivity and we need to take immediate action to ensure we have a healthy future.
Nearly half of the region's agricultural lands suffer from soil acidity, and an additional 15% are at high risk of developing acidity by 2030 if they are not suitably managed. In addition, we have soil and unfenced watercourses at significant risk of erosion from livestock, particularly as we experience more variable weather patterns.
Projections show that by 2050, we can expect an 8% reduction in spring rainfall, have several additional days per year over 35°C, and experience a sea level rise of up to 24cm. These factors will amplify a number of challenges, and soil health is no exception.
Landscapes Hills and Fleurieu Sustainable Agriculture Officer John Butler is well aware of the challenges and the importance of soil health in sustainable land management and food production. Having been a local food producer and grown up on the family farm on Yorke Peninsula, John understands the important role soil health plays in healthy food production.
"It's all about making the connections between what is happening beneath the surface, and how that influences what happens above it!
"Healthy soils are the key to healthy food. With climate change and other environmental challenges presenting real threats to food security, there has never been a better time to think about soils and the role they play in sustainable land management," he said.
John explains that whether you are a farmer or a consumer, there are steps you can take to help improve soil health in the Hills and Fleurieu region.
"As a consumer, just being aware of where your food is coming from is a great start. Supporting farmers that focus on soil health, not only leads to better food quality for you and your family, but it also supports natural climate solutions because it stores more carbon in the soil and protects and improves the environment and biodiversity within our local landscapes," he said.
For local farmers, Landscapes Hills and Fleurieu's Sustainable Agriculture team is also focussed on bringing communities together to share knowledge about protecting and enhancing our precious soils and helping balance agriculture with biodiversity. One way they're doing this is by supporting regenerative agriculture networking groups across the region. The groups provide a brain's trust of open and approachable advice, where observant, experienced landowners can share decades of knowledge with the next generation of food producers.
Each group recognises that managing the region's land and water resources to remain productive and biodiverse, is vital.
Since helping to establish these groups, the movement is growing and creating networking opportunities that were previously reserved for industry groups.
To find out more about networking groups across the Hills and Fleurieu or to connect with regenerative agriculture resources and case studies that will help you on your path to healthy and sustainable soils, click here.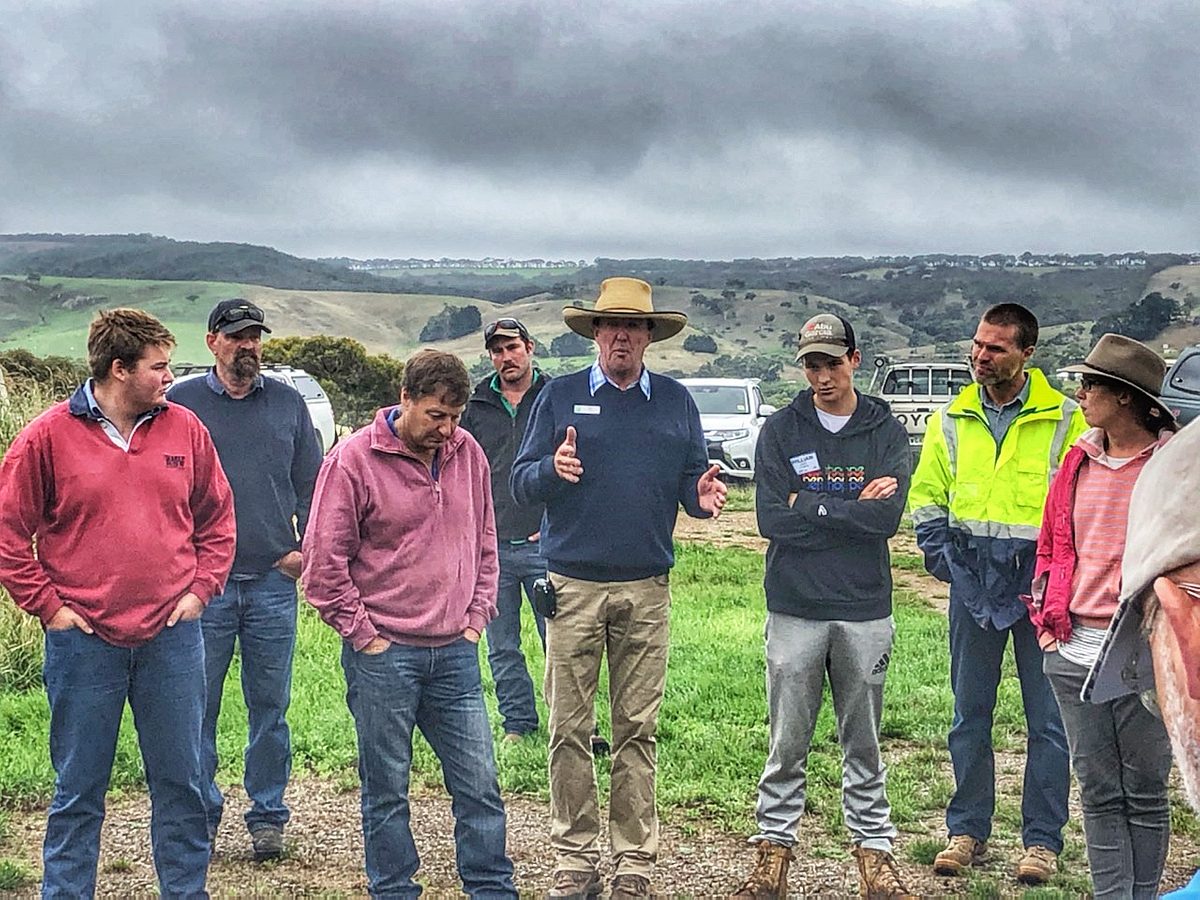 More information
Communications Coordinator
8391 7500