KI Feral Pig Eradication Program
The Kangaroo Island Landscape Board is working with the Department of Primary Industries and Regions (PIRSA) to eradicate feral pigs on Kangaroo Island across private and public land, parks, reserves, forestry and agricultural farmland using a coordinated landscape approach.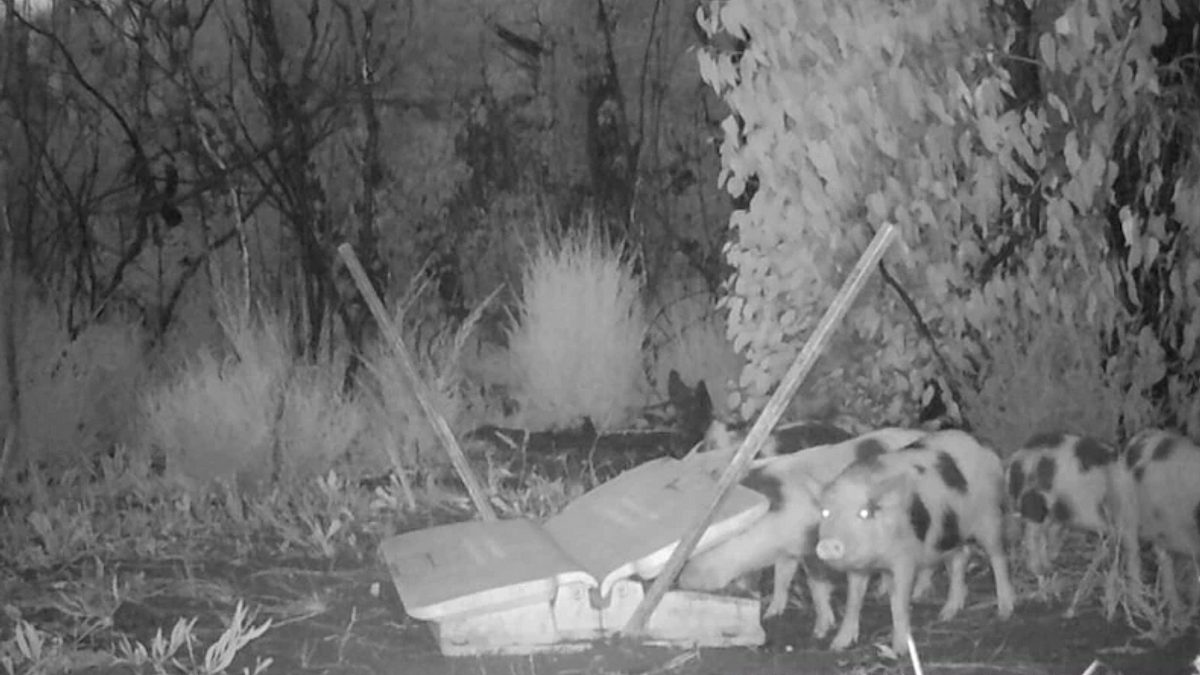 Image above: Feral pigs consuming bait on Kangaroo Island. (Image courtesy PIRSA)
The 2019-20 bushfires wiped out most of the feral pigs on Kangaroo Island, leaving only a small population remaining. This has created a unique opportunity to eradicate feral pigs from the island.
Feral pigs cost Kangaroo Island an estimated $1 million annually. Removing feral pigs will eliminate these costs and reduce impacts on the recovering biodiversity, including many endangered plants and animals.
The community-led program to eradicate feral pigs by 2023 is overseen by a Steering Committee, with members from:
Kangaroo Island Landscape Board
Agriculture Kangaroo Island
Livestock SA
RSPCA
Australian Pork Limited
KI Plantation Timbers
National Parks and Wildlife Service
KI Council
PIRSA
The Kangaroo Island Feral Pig Eradication Program is jointly funded by the South Australian and Australian Governments under National Disaster Recovery Funding Arrangements.
More information
Manager Invasive Species
35 Dauncey Street, Kingscote SA
+61 08 8553 2476