Kangaroo Island rainfall
On this page:
The rainfall projections below are the average of the down-scaled and bias corrected rainfall projections from the four global climate models used in the Bureau of Meteorology Water Outlook Projections (https://awo.bom.gov.au/about/overview/projections)
The projections are for the average across the twenty years around 2050 (2040 to 2049), and 2090 (2080 to 2099).
The change in rainfall has been calculated relative to the period 2000 to 2019.
The future greenhouse gas emissions scenario used for these projections is the RCP4.5 scenario. As mentioned in the supporting information, this represents a scenario aligned with current global emissions reduction efforts as of 2022.
If international Paris Agreement emissions aspirations are met, resulting in zero emissions by, or preferably before 2050, this would result in future change approximately half of that seen in these projections.
Annual rainfall
2050 annual rainfall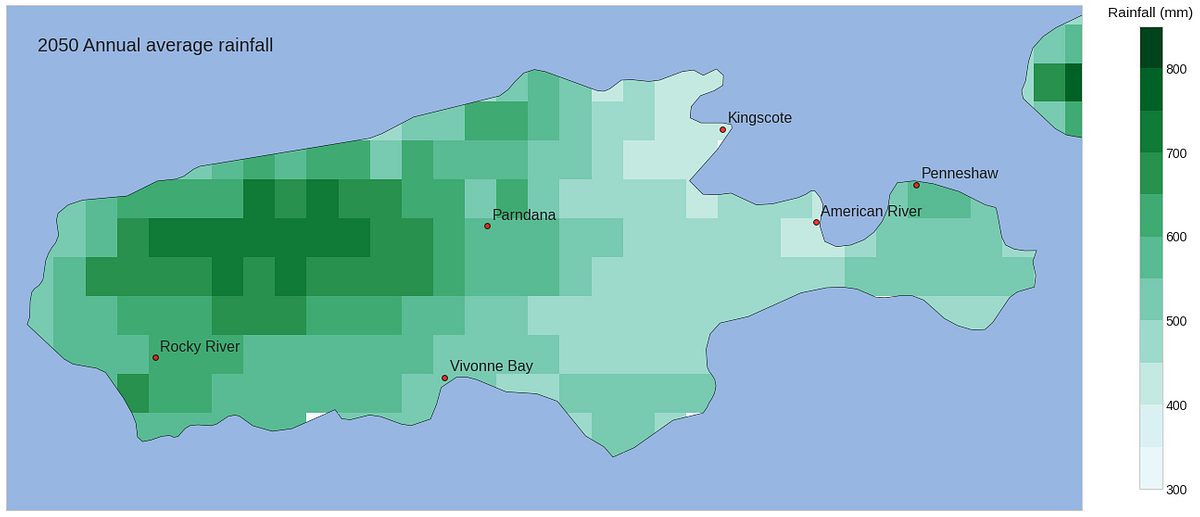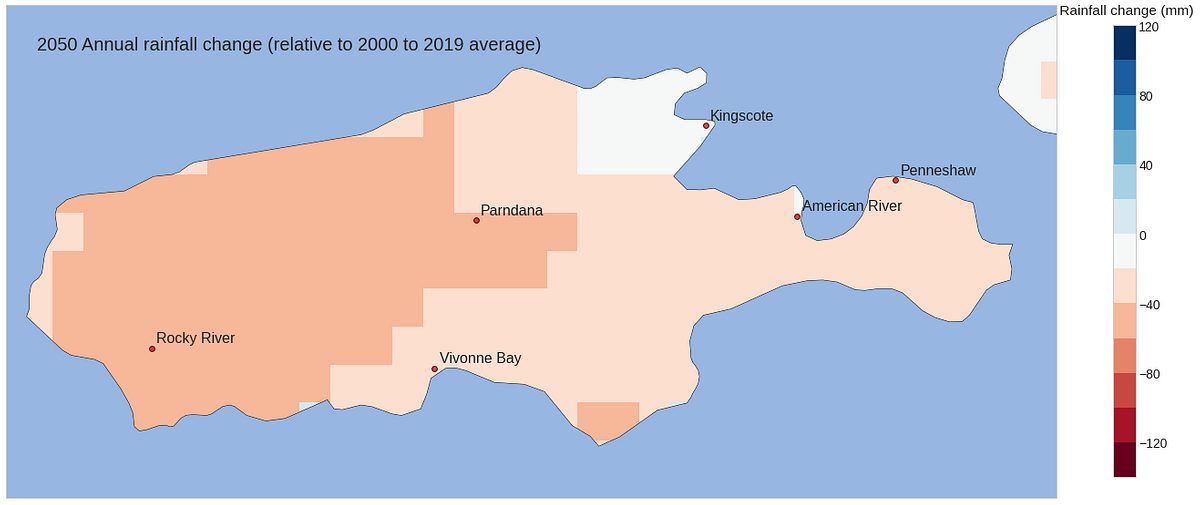 2090 annual rainfall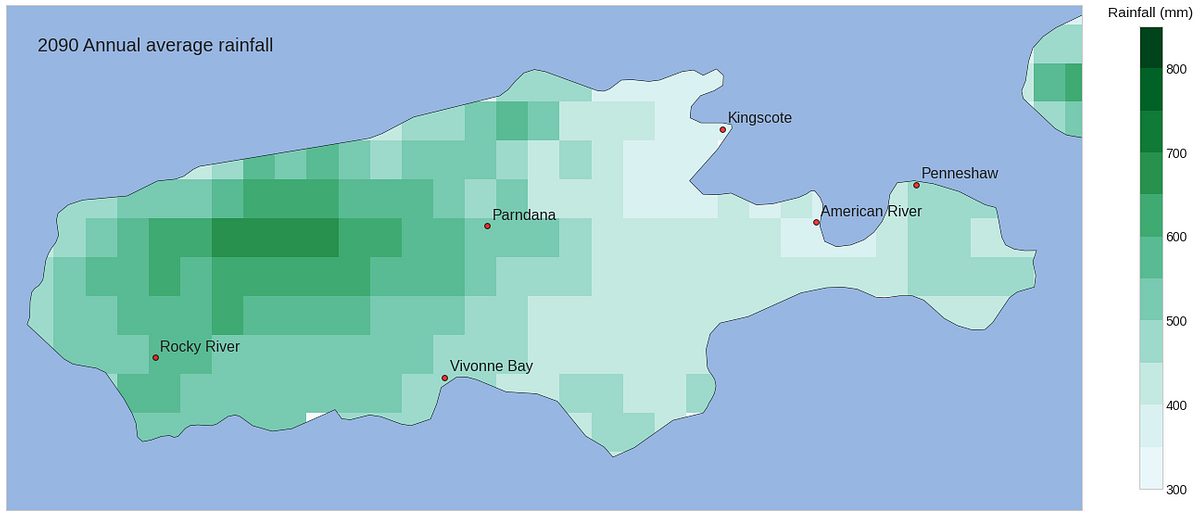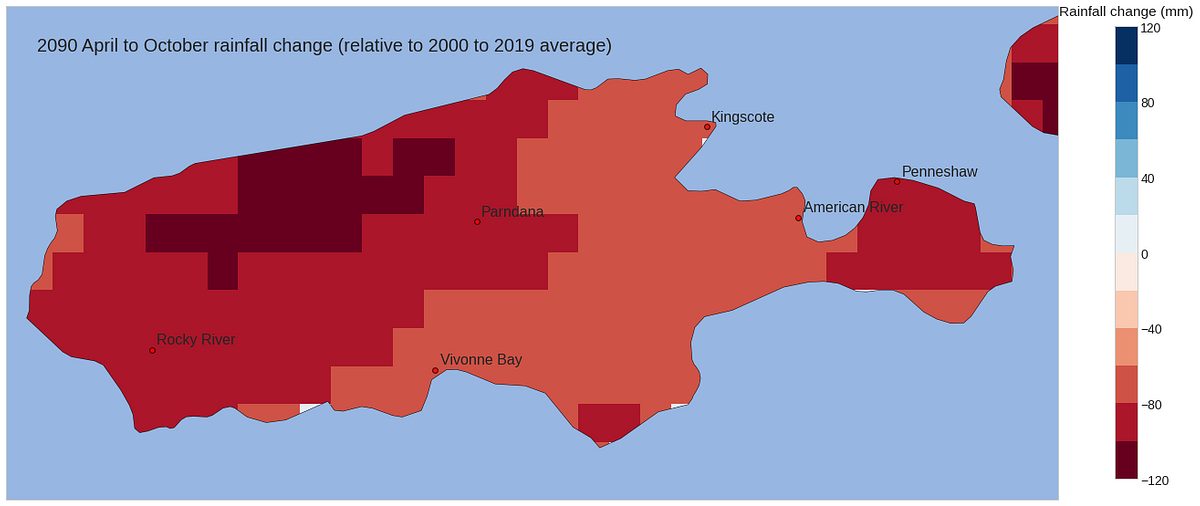 Average rainfall April to October
2050 average rainfall April to October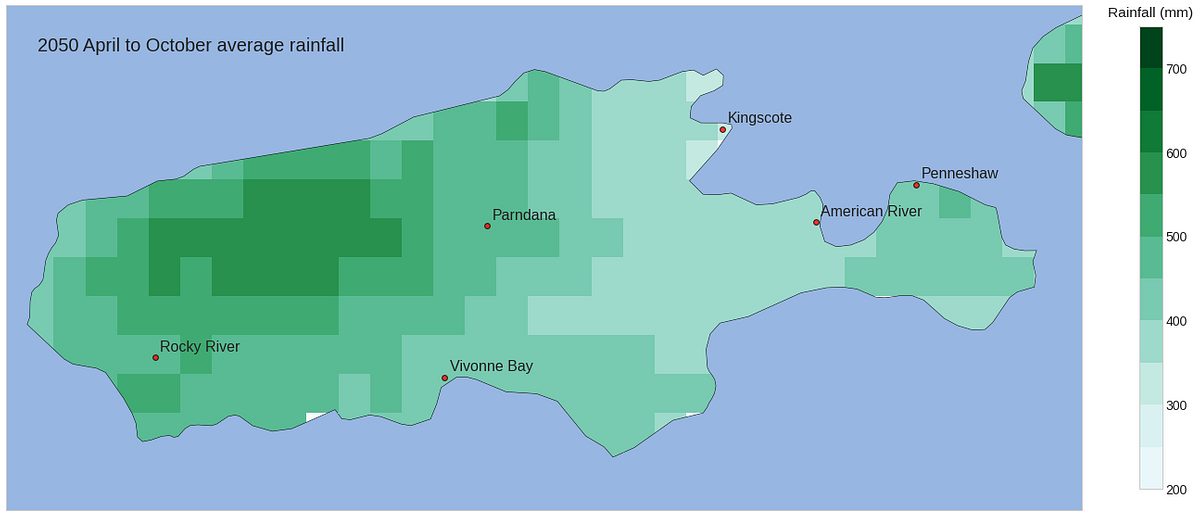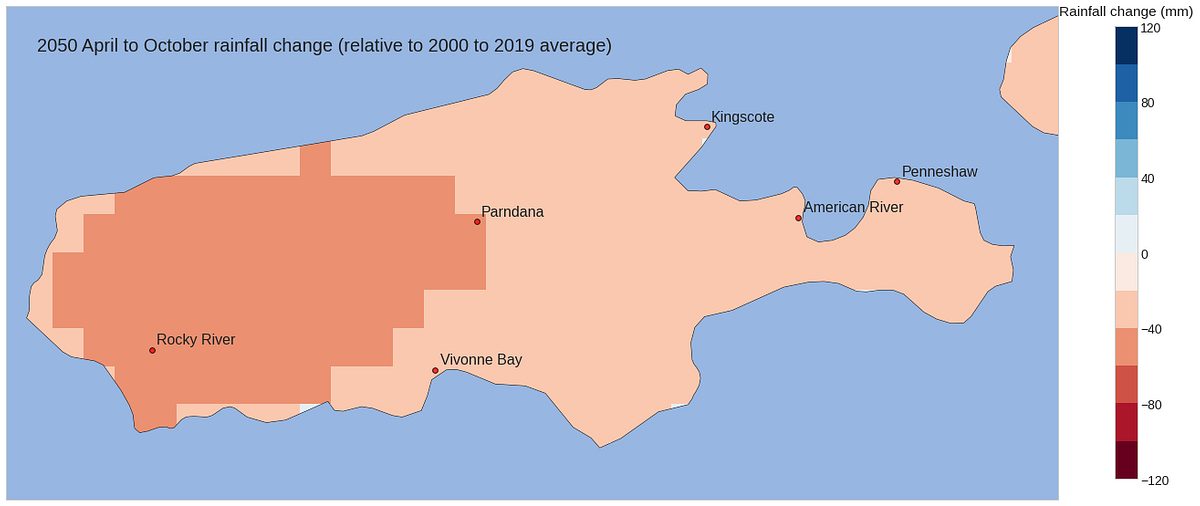 2090 average rainfall April to October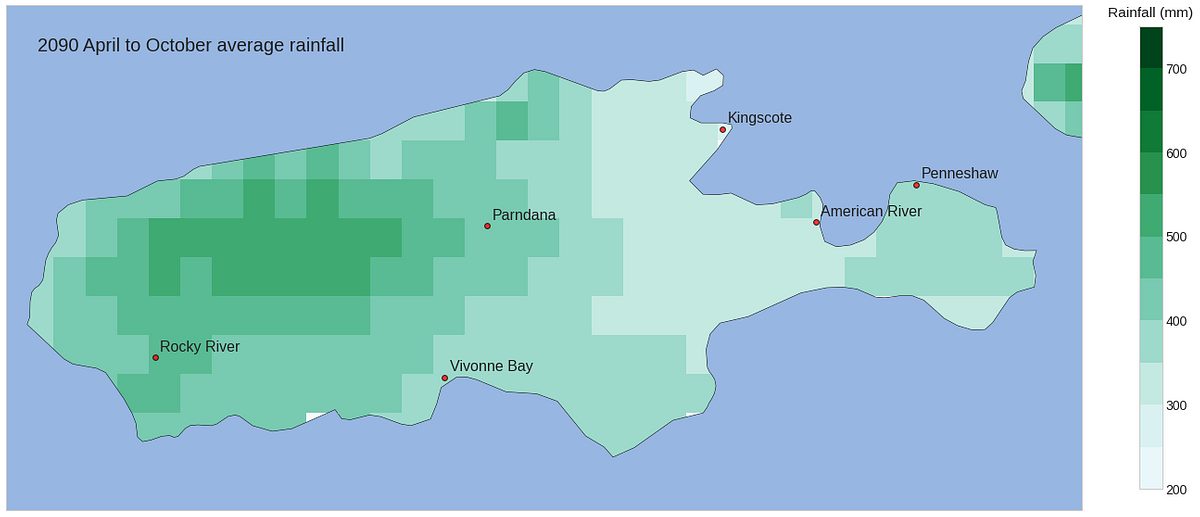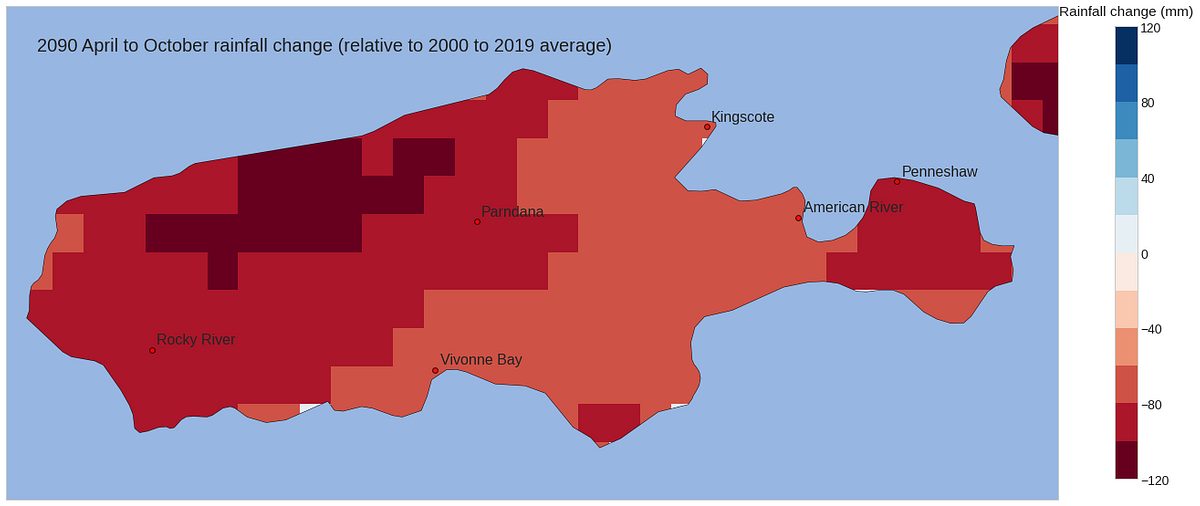 Average rainfall November to March
2050 average rainfall November to March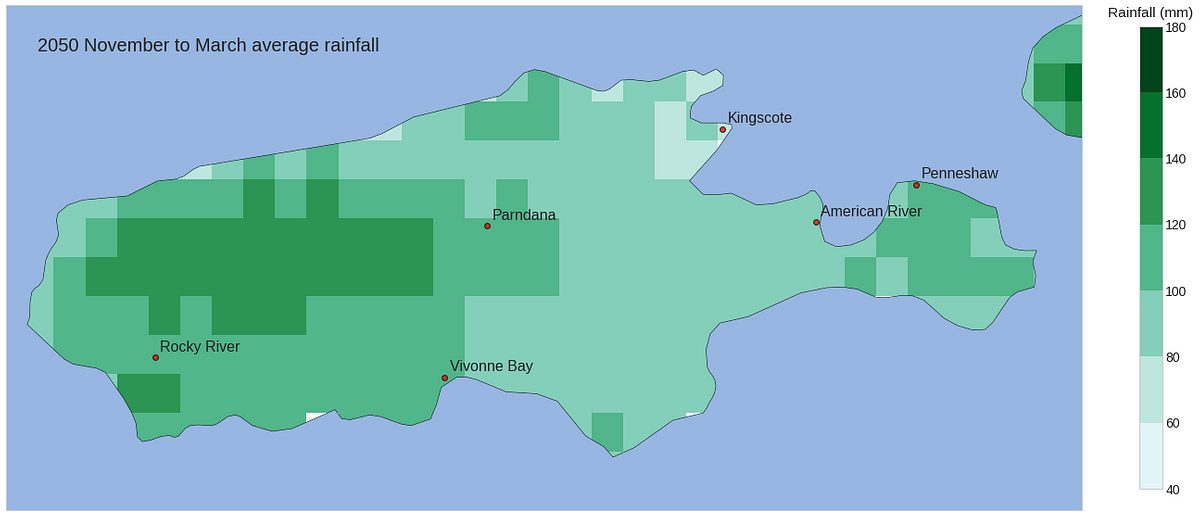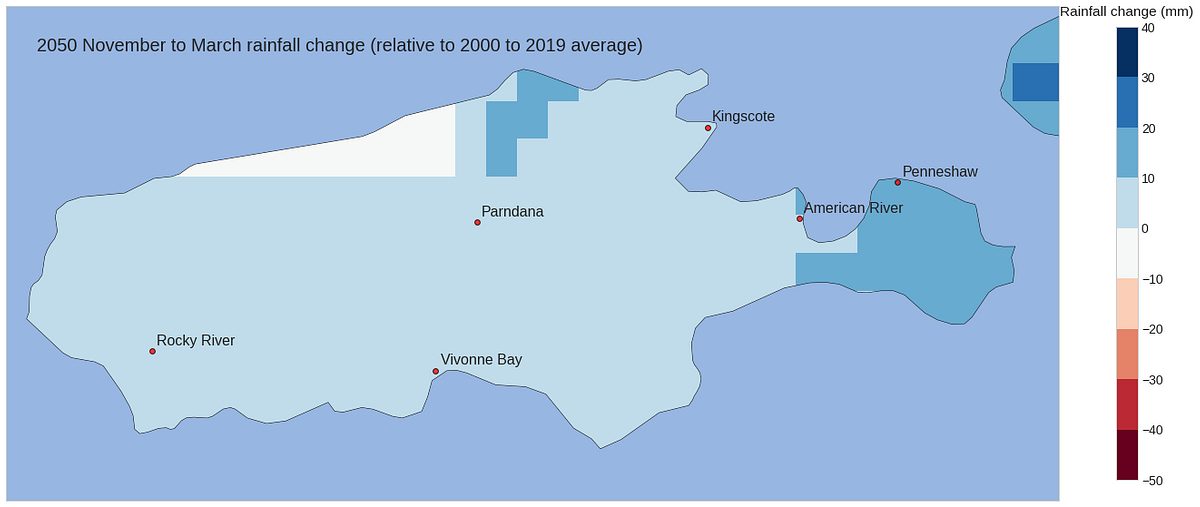 2090 average rainfall November to March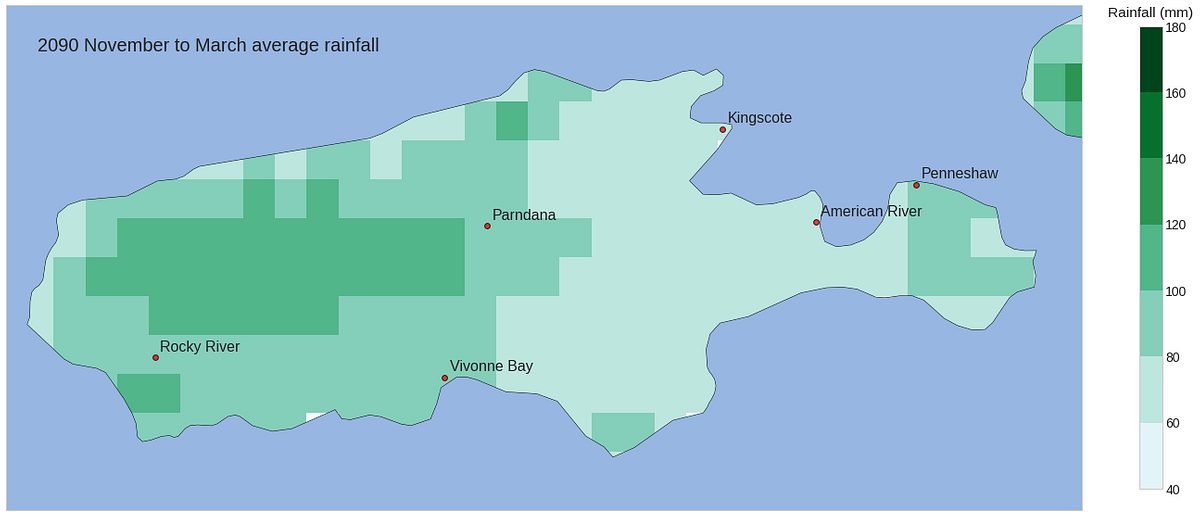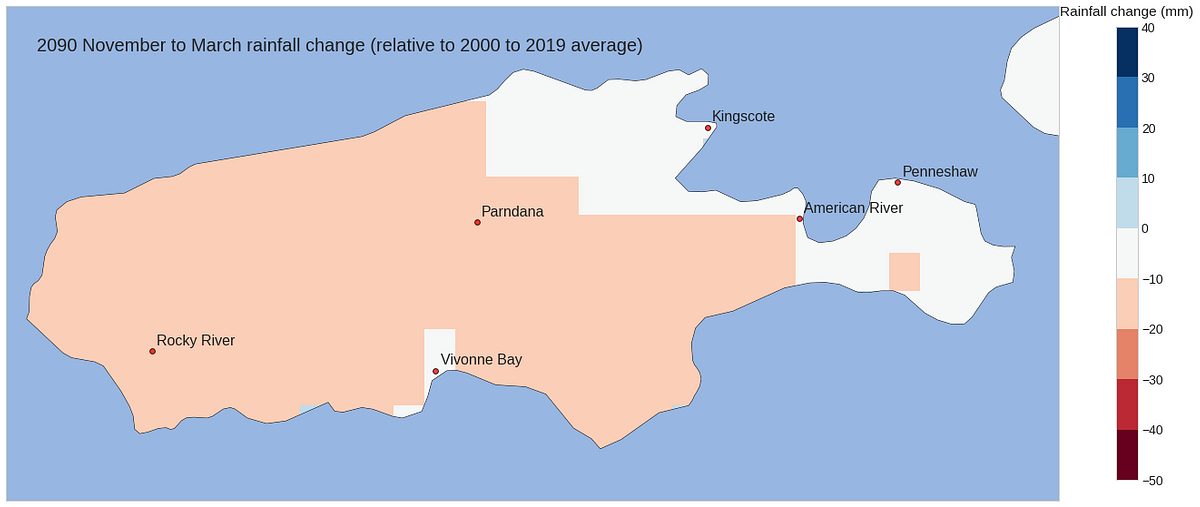 Summary
Kangaroo Island rainfall is dominated by cold frontal weather systems, with most influence during April to October. The projections indicate an approximately 10% decline in rainfall by 2050 in April to October rainfall, and a further decline by approximately 20% by 2090. This decline is seen consistently across Kangaroo Island, with the more elevated western end of the island seeing a larger overall decline in rainfall totals.
November to March rainfall increases slightly in the projections by 2050, and decreases slightly from then to 2090.
The combination of the variations from the two periods sees an overall decline in annual rainfall of approximately 7 to 10% by 2050, and 15 to 20% by 2090 from 2000 to 2019 rainfall.
More information
Manager Sustainable Landscapes
35 Dauncey Street, Kingscote SA
+61 08 8553 2476