Kangaroo Island Oyster Reef Restoration Project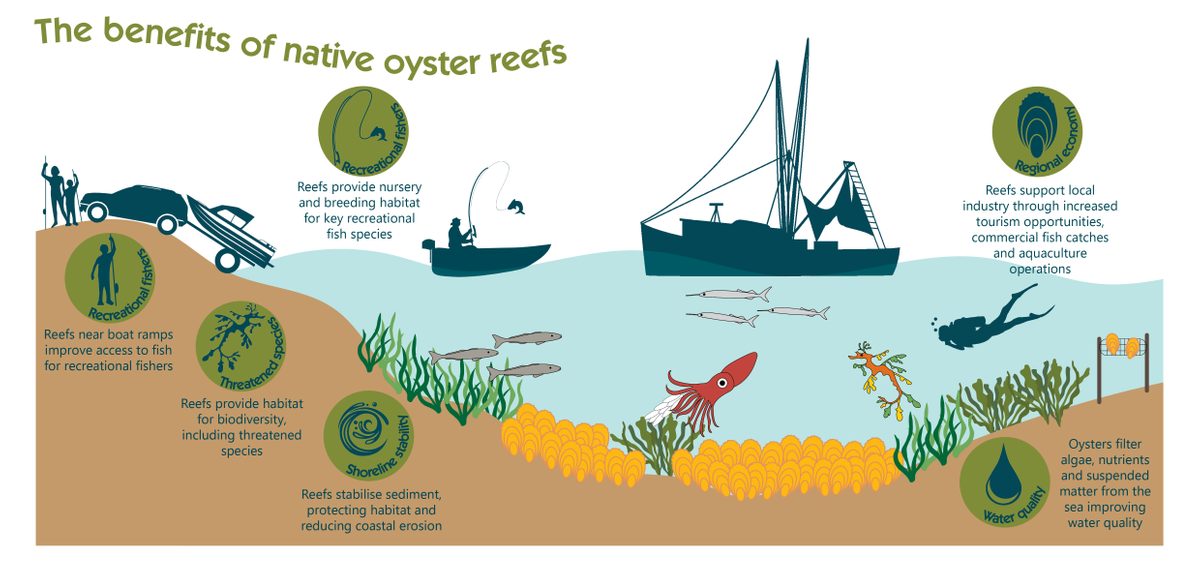 This project is building a series of 20 small native flat oyster reefs to restore the health and function of important shellfish and fish habitat on Kangaroo Island. These reef structures will:
be seeded with native flat oyster spat collected from within Western Cove. There is a reliable source of native oyster spat in Western Cove but the substrate for it to attach to and grow on is missing
likely collect native flat oyster spat naturally circulating within the bays
provide habitat for key recreational species, including King George whiting and southern calamari
support threatened pipefish and seadragon species and contribute to the national shellfish reef restoration initiative
be monitored annually with oyster density metrics, SCUBA and Baited Remote Underwater Video Surveys (BRUVS).
More information
Project Officer - Coasts
35 Dauncey Street Kingscote
08 8553 2476