$100,000 boost for Eyre Peninsula community landscape projects
News article
|
06 June 2022
Eleven community-driven projects with a focus on benefiting the Eyre Peninsula environment or agriculture sector, have been given a boost through the Eyre Peninsula Landscape Board's Grassroots Grants Program.
The 11 projects that were funded, focus on a variety of landscape management issues ranging from removing pest plants, revegetating habitat, protecting sand dunes and re-populating an endangered species.
The area surrounding the spectacular Pildappa Rock at Minnipa will also benefit with Wudinna District Council awarded a $15,000 grant to help preserve the significant site.
Council will undertake revegetation and irrigation works on an area of Pildappa Rock Recreation Reserve that has been significantly impacted by camping.
"Wudinna District Council is thrilled to be receiving a Grassroots Grant from the Eyre Peninsula Landscape Board for Stage 1 revegetation and irrigation works at Pildappa Rock Recreation Reserve," says Wudinna District Council Mayor, Cr Eleanor Scholz.
"The funding is an important part of a new direction for Pildappa Rock Recreation Reserve that has been a number of years in the planning.
"Pildappa Rock is about to be transformed into a day visitor destination where the focus is not only on Pildappa Rock as a geological, heritage listed asset of international significance, but also on the surrounding nature reserve and natural environment.
"Council is excited to be working in close partnership with staff and networks of the Eyre Peninsula Landscape Board and the local community in rejuvenating Pildappa Rock and investing in its future."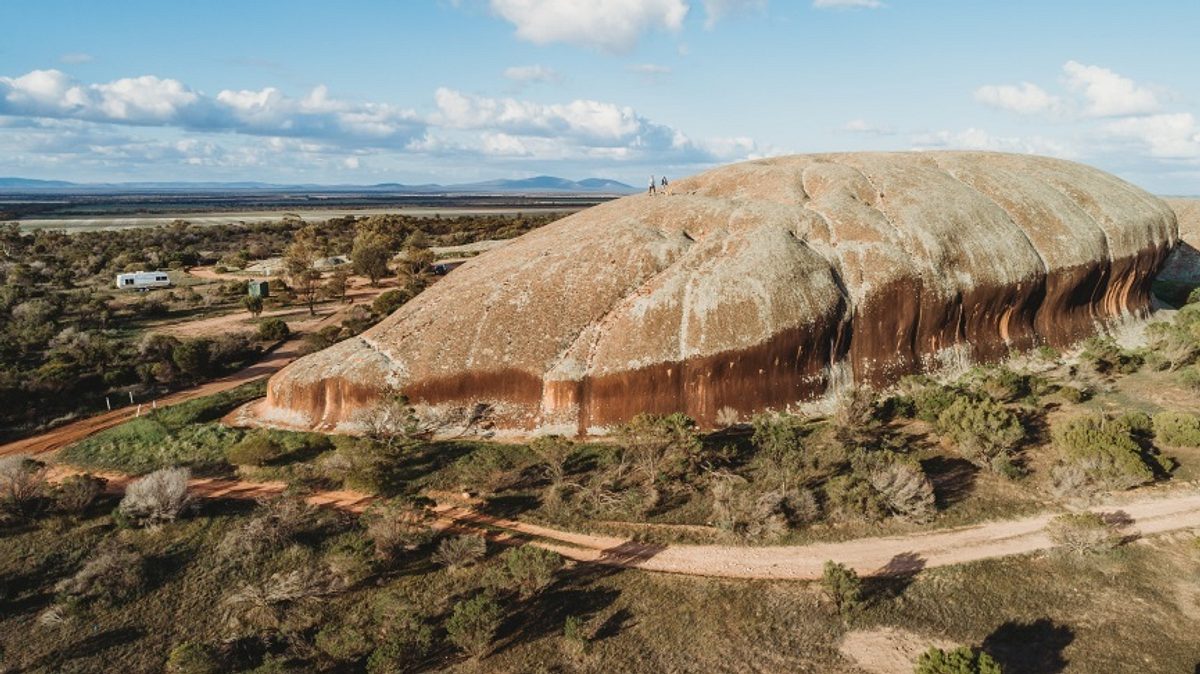 Chair of the Eyre Peninsula Landscape Board Mark Whitfield says the Board is really pleased with the range of projects they were able to fund this year.
"These grants are a great opportunity for the Eyre Peninsula community to work on projects that protect or restore our natural environment or boost a group's understanding of priority landscape areas," Mr Whitfield says.
"This year's successful projects will have a positive impact on many different areas of significance across our wonderful Eyre Peninsula communities; and I'm really looking forward to seeing how they progress over the next 12 months."
A handful of the projects will involve school students including Navigator College in Port Lincoln who will develop a butterfly garden and trail within an existing remnant area to enhance the local biodiversity while educating students about the importance of species like butterflies.
Tumby Bay Area School has also been awarded a grant, for its Year 7 students to investigate threats to the endangered Whibley Wattle and for planting seedlings to help re-populate the species in the local region. This type of wattle is only found around the Tumby Bay area and has a very low population.
A lower Eyre Peninsula home schoolers group will also receive funding for a series of interactive workshops on various environmental topics; while Ungarra & Districts Hall and Progress Association will aim to get local students involved in their project that focuses on controlling feral Aleppo pine seedlings and African boxthorns along the Lipson-Ungarra Road.
Lake Wangary School will also be involved with Lower Eyre Coastcare's two projects – one for for weed control, and vegetation protection and rehabilitation along the Coffin Bay foreshore; the other for revegetation works at Greenly Beach.
See the full list of successful applications for this year.
Grassroots Grants are offered annually in each of the State's landscape board regions, as part of the Landscape SA Act 2019.