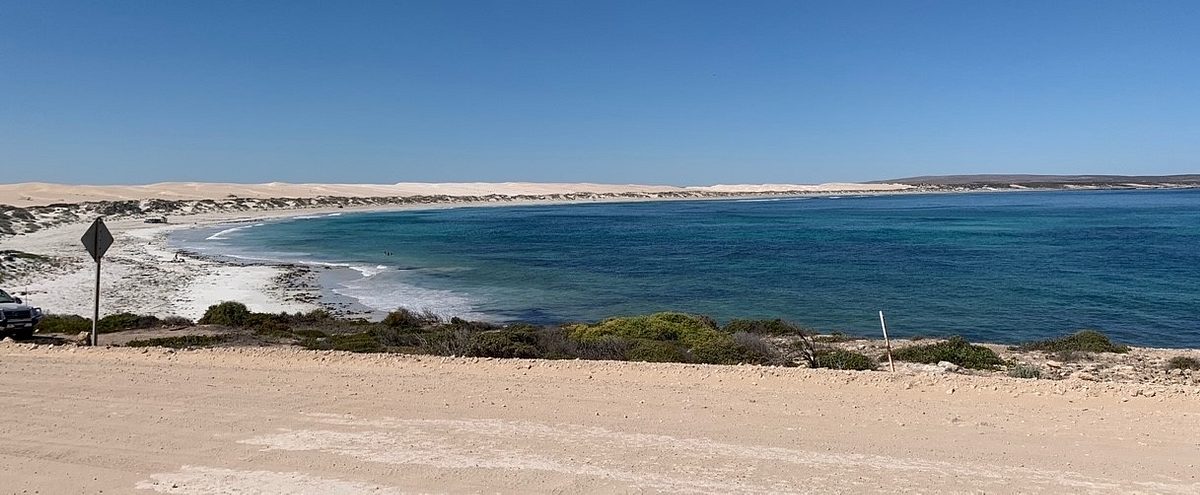 Eyes on Eyre
Tourism is one of the fastest growing industries in the region and a major part of the regional economy, with strong tourism growth expected to continue. The challenge this presents for natural resource management is: how do we - as a collective community - effectively manage environmental impacts resulting from increased visitation to the region?
Eyes on Eyre is an initiative between the Eyre Peninsula Landscape Board, Regional Development Australia Eyre Peninsula, Department for Environment and Water, and the Eyre Peninsula Local Government Association in conjunction with 11 local councils.
We aim to enhance the Eyre Peninsula as a distinctive, cultural and remarkable world-class destination, underpinned by the character of its local communities and coupled with the conservation and protection of its pristine environment. We encourage locals and visitors to respect the environment.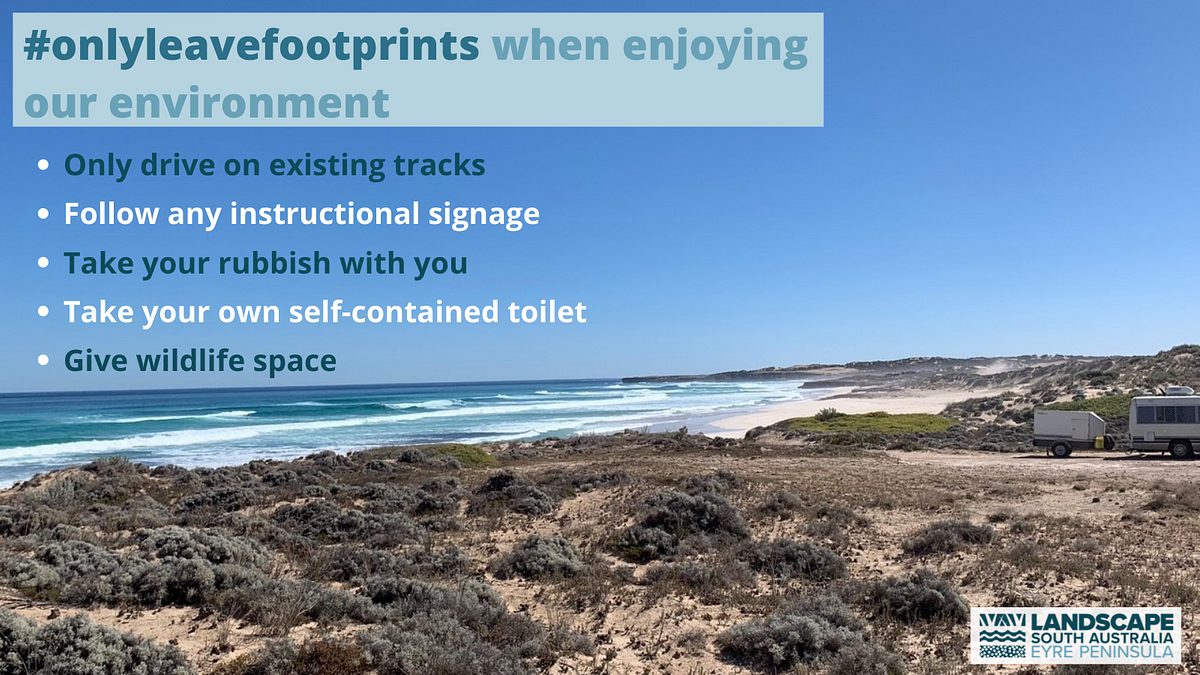 Together, the Eyes on Eyre partners have achieved a number of outcomes to try and minimise environmental impacts and at the same time improve visitor amenity. Outcomes achieved so far include:
Coastal Vehicle Access Decision Making Framework
Completed in 2017, the framework guides environmental, social and economic values decision making along the coast. It also provides clear recommendations for councils and other organisations who manage the coast through a suite of management options and consistent guidelines.
Camping infrastructure
It was identified in early 2018 that the formalisation of some historical camping sites would benefit these areas environmentally and allow a better experience for visitors - whether locals or tourists. A list of possible sites was then finalised through consultation with local councils. The sites are Fitzgerald Bay, Point Gibbon, Redbanks, Lipson Cove, Fishery Bay, Farm Beach, Greenly Beach, Sheringa Beach, Walker's Rock and Tractor Beach.
In early 2019, a landscape architect was contracted to produce concept plans for campsite upgrades. These concept plans have now had community input and have been endorsed by the relevant local council.

Online booking system for camping
In late 2021, we started working with several councils across the EP to implement an online booking system for popular camping areas. The online booking project aims to address visitor impacts at scale and provide a sustainable model for campground management. We want to develop high-quality camping infrastructure to enhance the visitor experience, whilst conserving the Eyre Peninsula environment.
The District Council of Elliston was the first to start implementing this with online bookings available for Sheringa and Walker's Rock. Online booking is now also available for Point Gibbon and a number of campgrounds managed by Lower Eyre Council. See the Eyre Peninsula website for booking details and this media release for more information about the move to an online booking system.
In March 2022, we had $700,000 in funding approved to progress work on these plans for priority coastal campgrounds. Since then, a range of councils have moved forward with works on camping areas, as highlighted in the below video.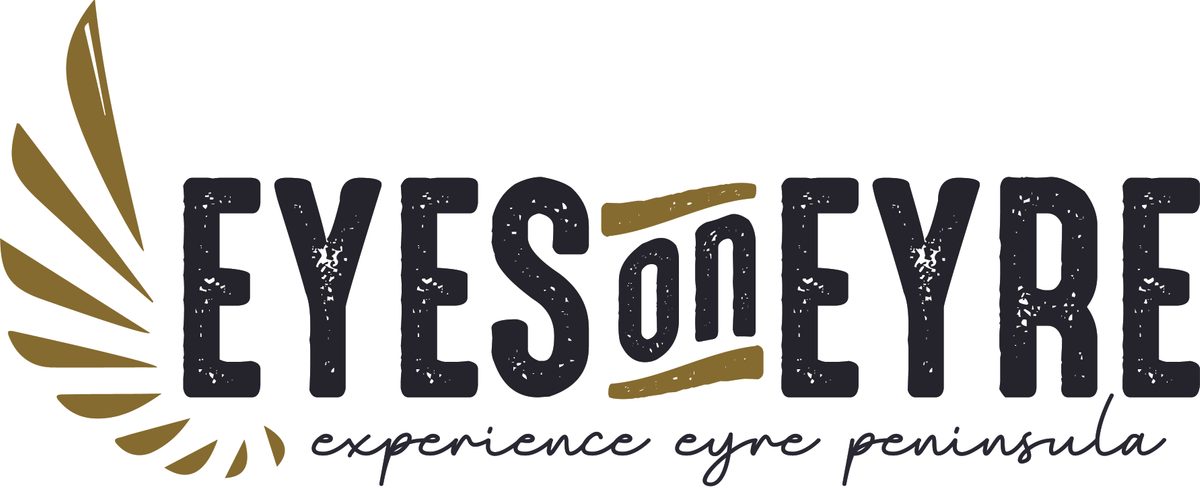 More information
Planning and Assesment Officer
86 Tasman Terrace, Port Lincoln
8688 3200